CD Projekt awarded a $7 million government research grant to make their games even more awesome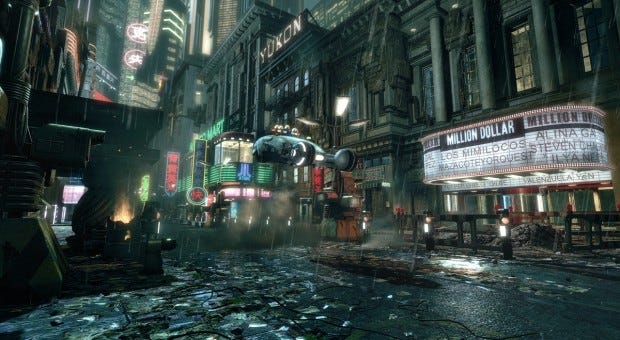 Money well spent.
A couple of months ago, CD Projekt applied for government grants through the Polish GameINN programme to research City Creation, Animation Excellence, Cinematic Feel, and Seamless Multiplayer.
Game Pressure translated the details of the submission for the grant in their report back in September.
According to the official description, City Creation is "a complex technology for creating a huge living city, playable in real time, which [the technology] is based on rules, AI, and automation, and supports innovative processes and tools for making top-notch open-world games" while Seamless Multiplayer is described as "a complex technology for making unique multiplayer gameplay mechanics, including the ability to search for opponents, manage game session, replicate objects, and support for different game modes along with a unique set of dedicated tools."
Presumably these technologies will be implemented in CD Projekt's upcoming Cyberpunk 2077 that looks set to be quite impressive already.
WCCF Tech reported last week that the company's request for the grant was approved.
CD Projekt RED's president Adam Kiciński released a statement, saying that, "Developing videogames is a hyperinnovative activity, but also one which carries substantial financial risks, involves continuous R&D work and requires much experimentation and prototyping along the way.
"The GameINN program – a fruit of our industry's collaborative efforts – will, in the coming years, enable Polish developers to carry out nearly 40 projects worth 191 million PLN. I am confident that the resulting innovative solutions will further elevate the quality of Polish videogames and enhance our competitiveness on the global stage. Indeed, our industry now has the potential to become the champion of the modern Polish economy."
It would certainly be interesting to see the studio's take on seamless multiplayer in a world significantly bigger than The Witcher's, but we'll have to wait a while to see it in action.