Call of Duty: WW2 requires 80GB on PS4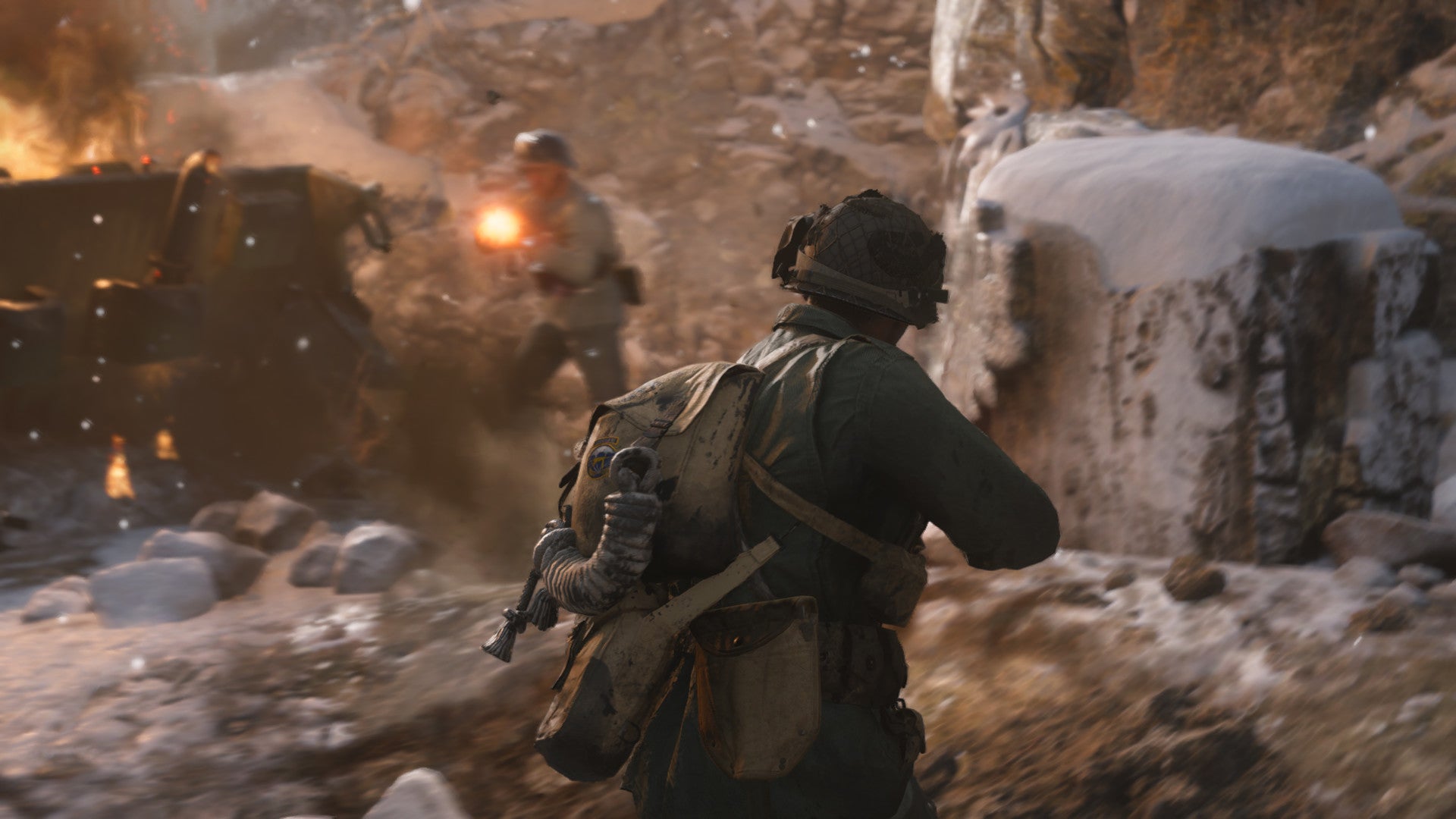 Call of Duty: WW2 needs almost double the drive space on PS4 compared to Xbox One.
The Call of Duty: WW2 digital version, while not yet available to pre-load through the PlayStation Store, is being sold at retail. This code comes on a card that mentions the details you expect to see on the back of the box of retail copies.
Chief among these details is hard drive space requirement. In this case, according to Reddit user NightRaptorX5Text, you'll need 80GB of free space to download it. This is a lot higher than the 45GB the Xbox One version takes up.
This disparity can be explained in a couple of ways. The PS4 version is Pro-enhanced, as it says on the card, which would cause a bump in the size thanks to higher resolution assets, something that could come later to Xbox One in a patch with the release of Xbox One X.
There's also the fact that some games tend to advertise requirements that are a bit higher than normal to account for future DLCs, so the actual size on release day may be smaller than 80GB. This will become clearer when the pre-load becomes available, which typically happens a couple of days before launch.
Call of Duty: WW2 is out November 3 on PC, PS4, and Xbox One.