Battlefield 5 to feature co-op mode, cosmetic-only loot boxes, Rainbow Six Siege-style prone - report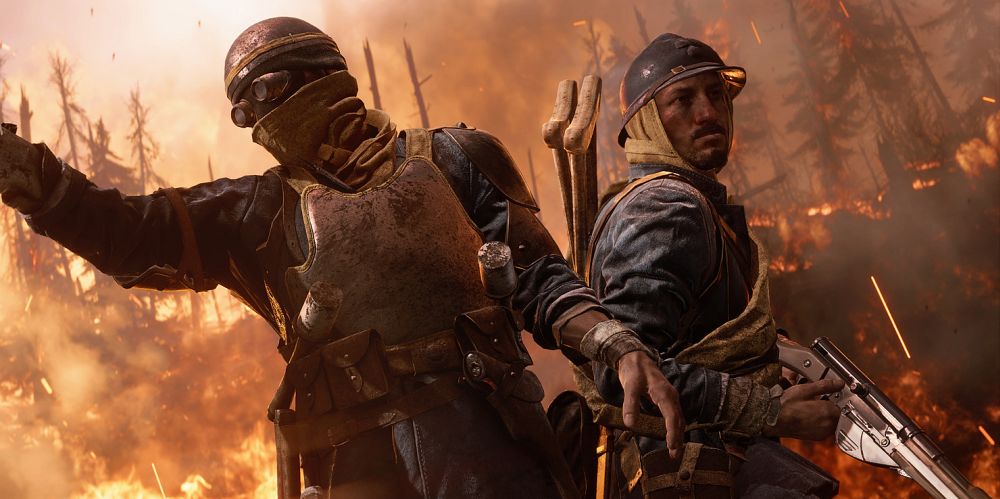 Reports about many of what Battlefield 5 will introduce are increasing in frequency.

After first revealing that Battlefield 5 will be set in WW2 last week, Venture Beat has updated its report with more details about the game.
Starting with the single-player, the game is said to have a similar structure to Battlefield 1's campaign. In that you'll be following different soldiers in different stories/conflicts that are all self-contained. The idea is to offer a look at the different theatres of WW2.
Katherine Kingsley, the actress who voiced multiplayer callouts in Battlefield 1, not to mention Operation mode's historical stories, may be returning in Battlefield 5. The actress posted an Instagram update where she said she's recording new voice lines for a game, and used the Battlefield and 2018 hashtags.
Another thing DICE will be bringing back from a previous Battlefield game is co-op support, though this is the least clear part of the report. As it stands, this mode will apparently throw players into "randomly generated Conquest missions."
More co-op activities could be added, and DICE is reportedly aware of the calls for splitscreen support anytime a co-op mode is mentioned. DICE's previous attempts at co-op were the horde mode-style Onslaught in Bad Company 2, available only on consoles, as well as Battlefield 3's co-op missions.
Both were underwhelming. In fact, DICE hasn't had bots in multiplayer - necessary for these so called co-op Conquest missions - since Battlefield 2142, despite fans asking for them at every release.
Loot boxes, another hot topic for EA, will return in Battlefield 5. The report says the plan is to only include cosmetic items in them, which will go beyond just simple weapon skins. It's not clear what else will be included, or if that means the Premium season pass won't be returning.
For reference, Battlefield 1 had a season pass, as well as loot boxes that doled out, mainly, weapon and vehicle skins. The report says that EA is hoping to reclaim its image after the Star Wars: Battlefront 2 debacle.
Battlefield 5 is also said to have a version of Rainbow Six Siege's prone mechanic. This works like other prone features in other shooters, but the important distinction is that allows for going prone in corners without pushing out the player character. This is done by allowing the player to go prone on their back.
It's not a massive addition, but it allows for more freedom, though it's anyone's guess if the feature is worth having in a Battlefield game compared to a tactical shooter like Siege.
Finally, the report indicates that Battlefield 5 may not actually be the name DICE ends up going with. Battlefield 1, according to the report, was known internally as Battlefield 5 for a while, before it received the name we know now.