"The current target is 64 players" in Battlefield 5's battle royale mode
One of the things that has always made Battlefield stand out from the competition is its scale.
The various vehicles, that large player count, and the huge maps - it always felt more like a war than most multiplayer shooters.
That could all be about to change, however, when Firestorm releases for Battlefield 5 in March 2019. The new game mode is DICE and Criterion's take on the burgeoning battle royale genre.
If you've been living in a shoe, battle royale games are about small teams or solo players dropping into a large map before scavenging and fighting though an ever-decreasing playspace.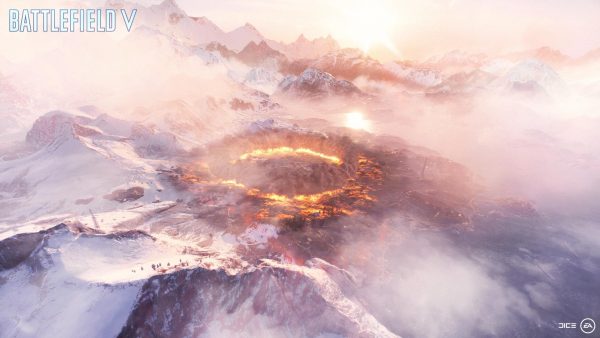 Battlefield 5, the latest in a series famous for its size, might not be quite as vast as the competition.
"The current target is 64 players," live service development director Ryan MacArthur tells me. "With Firestorm, one of the key things is that it needs to feel like it's Battlefield."
This, MacArthur says, is how Firestorm intends to stand out. But outside of destruction, the battle royale genre already has vehicles, it already has a focus on teamplay, and most other battle royale games already have a bigger sense of scale, catering to 100 players.
So, is DICE looking to up that player count for launch? "At the moment we're looking at 64…" MacArthur says, before me, him, and the PR guy all share an awkward laugh and I realise they're sick of me.
"As we lead up towards March, there will be a lot more discussion on Firestorm," the PR person signs off.
Reading between the lines, that player count could change. Still, it's not clear if that means it's going to go up or down. I suppose we'll find out next year.
Check out our Battlefield 5 review for our impressions on the core game.