Assassin's Creed Origins DLC The Hidden Ones, Discovery Tour, Curse of the Pharaohs dated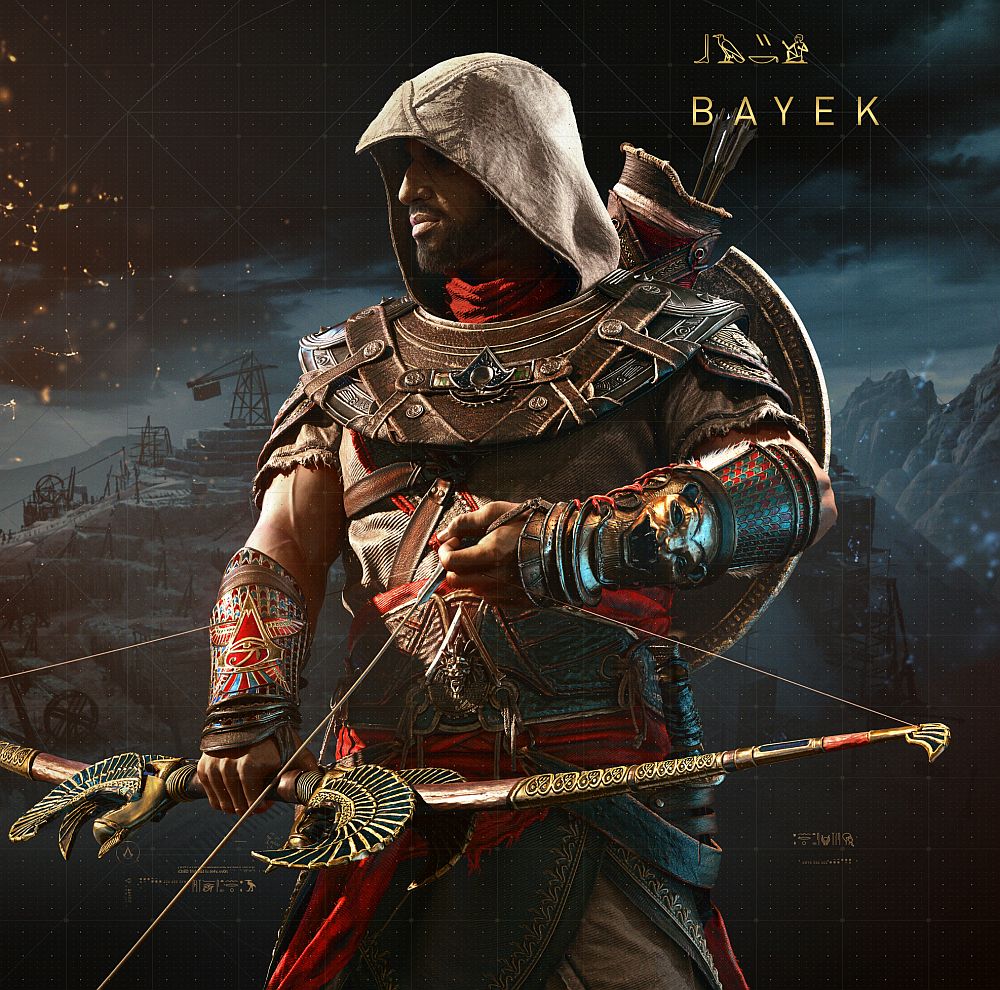 Ubisoft has announced a release date for The Hidden Ones, the first downloadable content for Assassin's Creed Origins. Release dates for upcoming DLC content were also provided.
Next week, Assassin's Creed Origins players will be able to download The Hidden Ones.
The Hidden Ones is a story-driven expansion which takes place four years after the events of Assassin's Creed Origins. Here, the player finds the Brotherhood having a major disagreement with the occupying Roman force.
It not only takes place in a new region of the game world, the Sinai Peninsula, but it also increases the level cap to 45. Players will also have access to four new Legendary weapons, a new outfit, two new mounts, multiple new weapons, and two new levels for all crafted gear.
The Hidden Ones DLC is available for all Assassin's Creed Origins season pass owners or can be purchased separately on January 23.
A new, free title update for Assassin's Creed Origins is available today ahead of the DLC's release. The patch increases the Heka Chest loot pool with items from the Nightmare, First Civilization, Gladiator and Wacky packs. The update also allows Bayek to sell outfits at Weaver shops, and contains the new quest Incoming Threat - a prelude to The Hidden Ones.
Ubisoft has also provided a date for its non-combat DLC, The Discover Tour. Announced back in September, Discovery Tour by Assassin's Creed: Ancient Egypt will be made available as a free download for all Assassin's Creed Origin players.
It will also be offered as a separate, standalone experience through Steam and Uplay on February 20.
Players are able to choose between free roaming or guided tours curated by historians and Egyptologists. Here, the storyline and quests will not be not active.
Finally, the second DLC drop, The Curse of the Pharaohs, will be released for all season pass holders on March 6 and can be purchased separately.
It contains a new storyline which tasks players with investigating an ancient curse plaguing Thebes. The DLC focuses on Egyptian mythology, with players taking on famous pharaohs who have been brought back to life. They will also have to contend with mythological Egyptian beasts.
This new piece of content will increase the Assassins Creed Origins level cap to 55 and give players access to new outfits and gear, including rare and legendary weapons, all themed around classic Egyptian mythology.