Assassin's Creed Origins will have a non-combat "educational" mode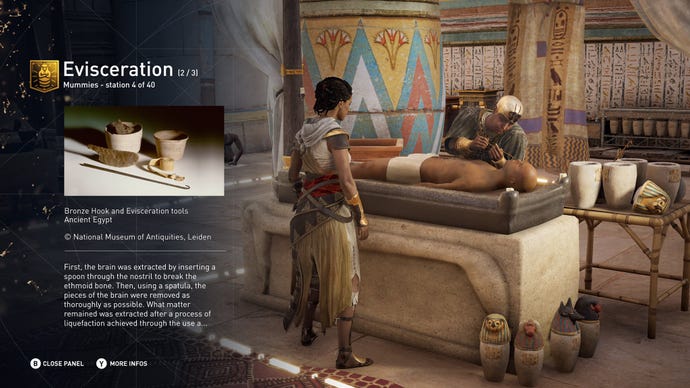 If players want, they can learn all about an Ancient Egypt without being run through on enemy swords.
Believe it or not, some people love video games where they can explore rich settings and not get bogged down in pesky murders. That being said, few action-franchises cater to this market quite like Ubisoft is about to in Assassin's Creed Origins. Starting in 2018, a free Origins update will let players switch off combat, story, and timed challenges for an educational mode dubbed "Discovery Tour".
"From the beginning the Assassin's Creed franchise has always explored pivotal moments in history, from the Third Crusade to the Italian Renaissance, and this year Ancient Egypt," creative director Jean Guesdon said in a statement. "It's a dream come true for us to offer Discovery Tour by Assassin's Creed: Ancient Egypt, an educational mode built specifically for people to learn more about the incredible history of Ancient Egypt through the interactive experience made possible via a video game."
Discovery Mode will let players explore Ubisoft's recreation of Ancient Egypt without worrying about enemies trying to run you through with swords. Adding to the exploration tone will be a series of guided tours, each curated historians and Egyptologists. From these, players can learn directly about Pyramids, Cleopatra, mummification, and more.
Assassin's Creed Origins launches for PC, PlayStation 4, and Xbox One on October 27, 2017. The Discovery Tour mode will be provided as a free update in early 2018.