Assassin's Creed Odyssey The Cultist King quest Guide: Which Spartan King is Guilty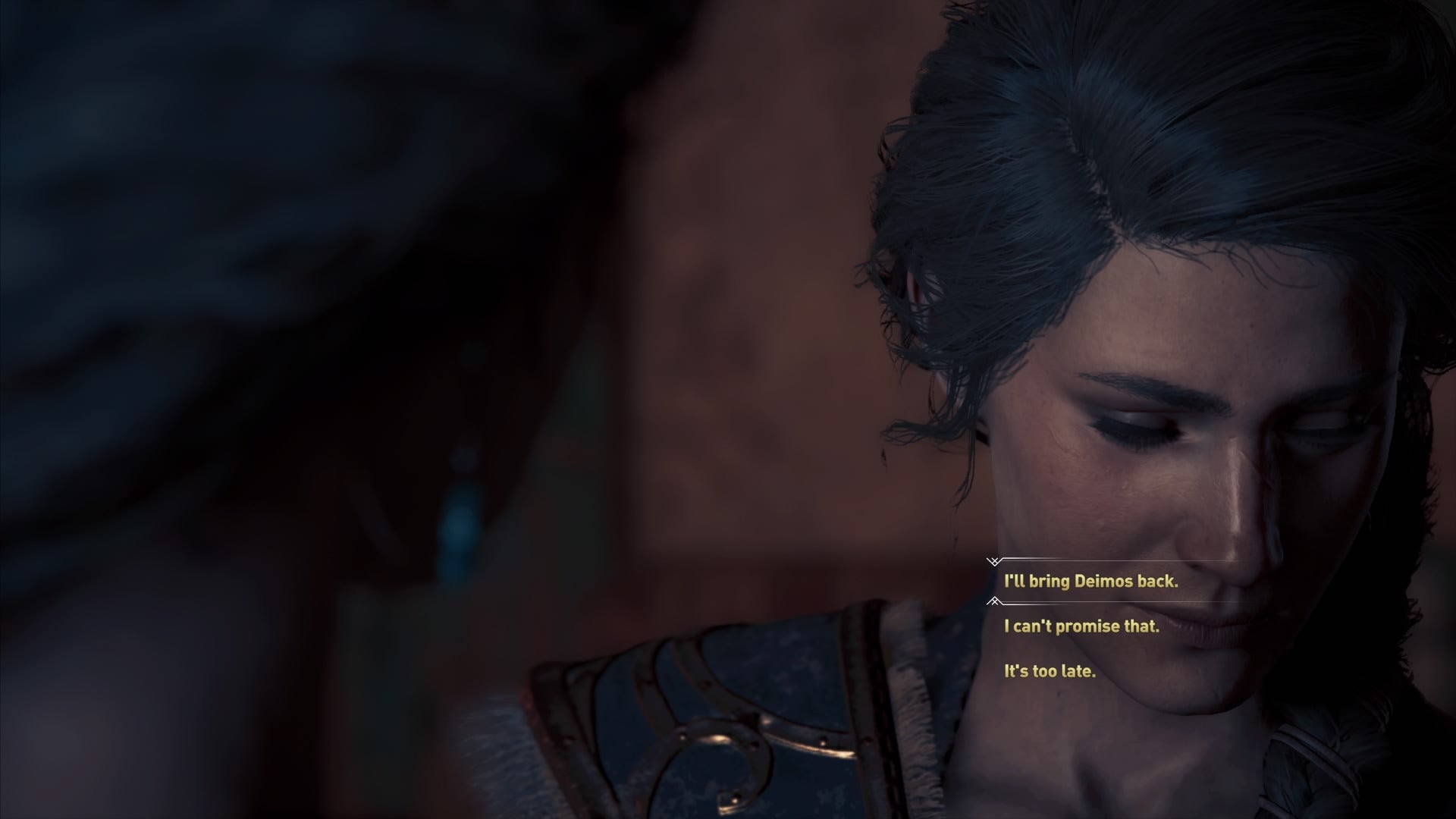 In their quest to root the cult out of both Athens and Sparta, the Eagle-Bearer sets out to uncover which of the Spartan Kings is guilty and secretly working under the influence of Kosmos. After a series of misadventures, the Misthios finally finds the proof they need - here's how to get to that point.
The Cultist King quest guide: Which Spartan King is guilty?
Recently reunited with their mother Myrrine, the Eagle-Bearer looks to reclaim their Spartan citizenship and their old house in Lakonia. But, seeing an unmissable opportunity, the dual Kings of Sparta send the Misthios off on tasks to help their cause.
To find which Spartan King is guilty, they first have you win back control of Boeotia with Stentor and Nikolaos - if they're still alive and kicking - before winning the Olympic wrestling single-handedly and destroying the Cult of Kosmos in Arkadia with Myrrine and Brasidas.
It's important to note by the way, that if you're trying to get what many would consider is the "best" ending of Assassin's Creed Odyssey, you'll need to give specific answers at the end of this quest, but we'll mention it again when it comes up.
Completing all of the above gives you enough evidence to accuse and successfully expose Pausanias as the Cultist King.
As a result of your actions Pausanias will be exiled, but you can't let him continue helping the cult. To hunt him down and claim the final piece of the Spartan War Hero set, you need to find him running south through Lakonia towards the port of Gytheion.
You can easily mark him on your map by going to the Cultists tab of your menu, then pressing Track.
I found him fighting a load of Athenians along the road. Spartan soldiers joined in and attacked me at the same time, but it's unclear whether they're supposed to be accompanying him and will appear for everyone.
Once you confirm the kill, you'll automatically enter a cutscene with Myrrine.
During this cutscene it's very important that you say that you'll bring Deimos back to Myrrine and Sparta if you're going for the "best" ending. You have been warned.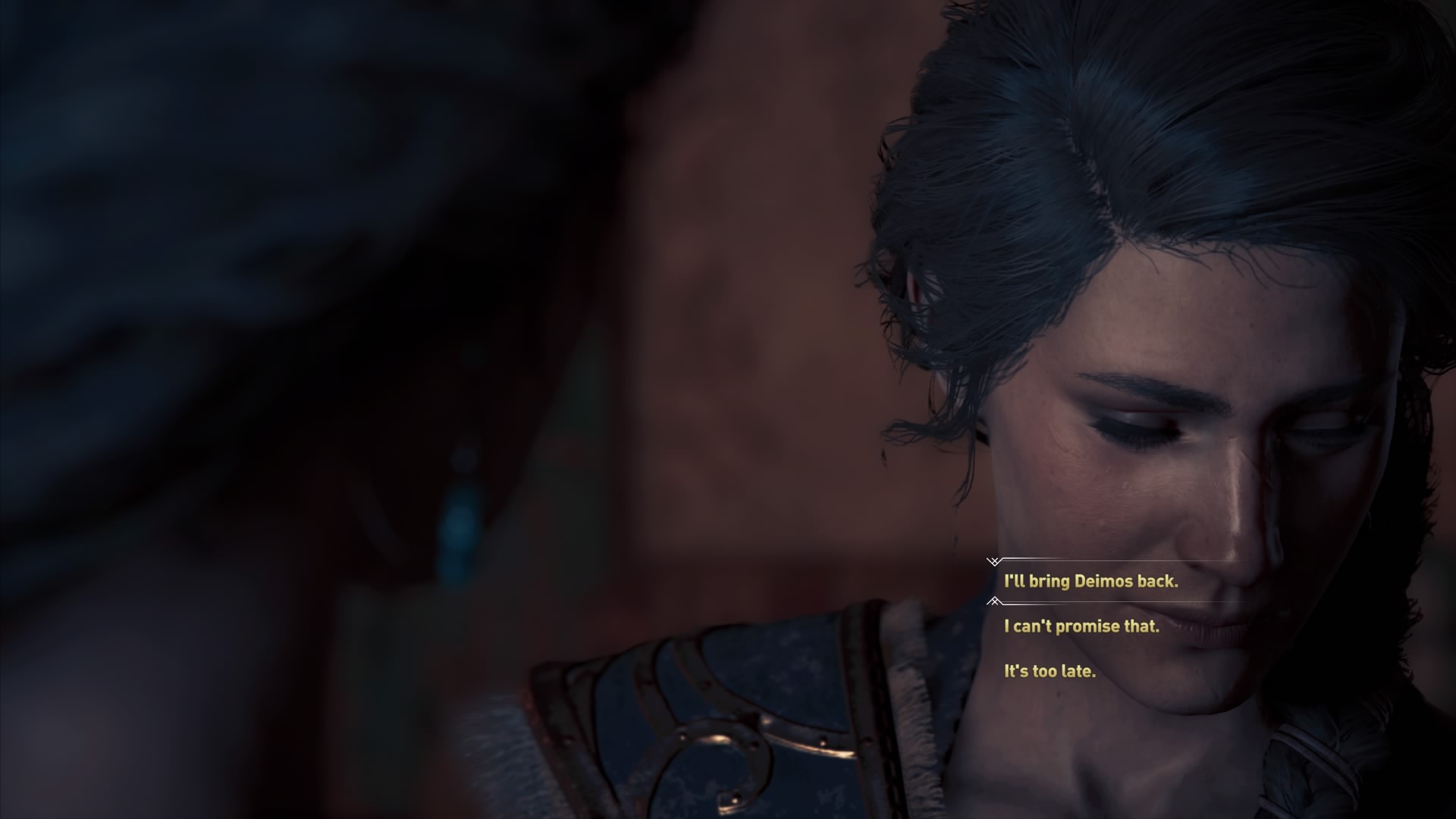 For more on Assassin's Creed Odyssey, take a look at our guides to the best weapons in all of Ancient Greece.
As well, around this point in the game, you'll be on the trail of the fearsome Minotaur - here's how to find him.