Apex Legends Mirage's Holo-Day Bash collection event is live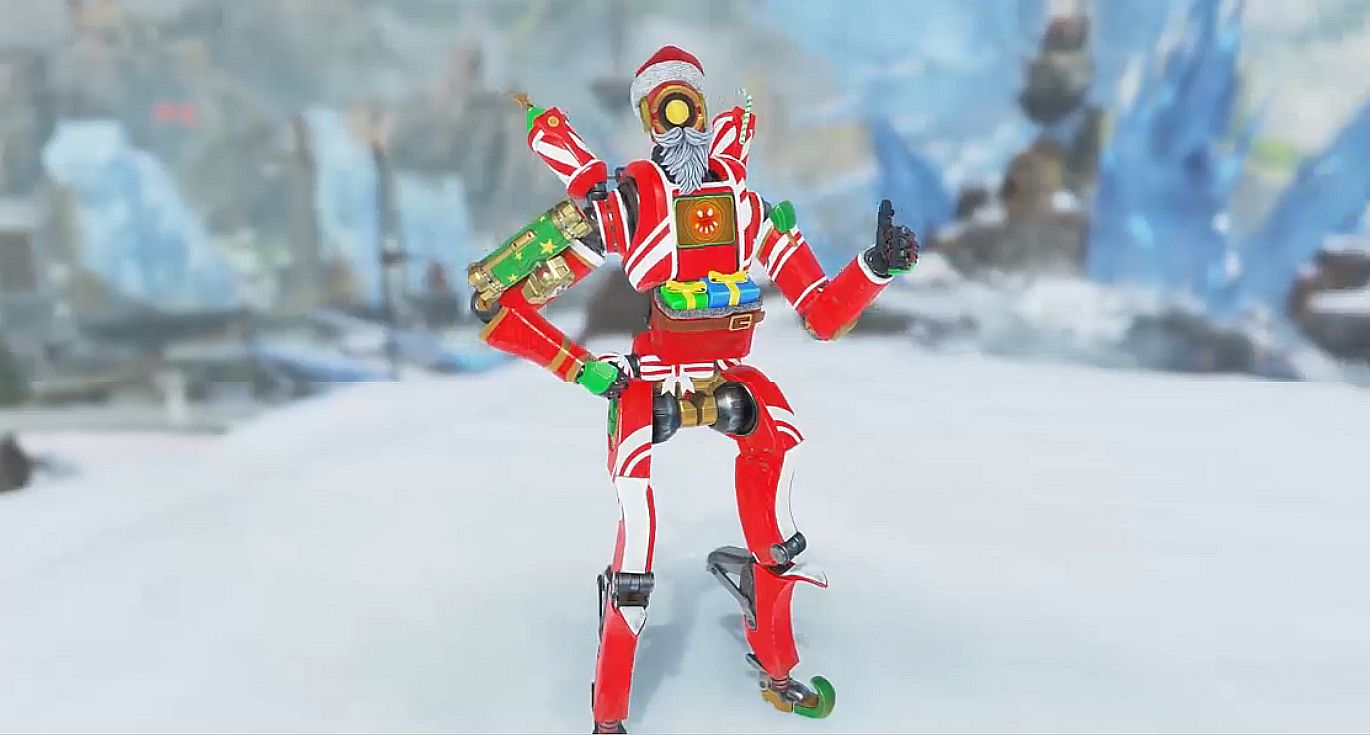 The Apex Legends Mirage's Holo-Day Bash collection event went live overnight and here's what you'll be up to.
Apex Legends players can get in the "holo-day" mood through the latest in-game event.
From December 12 to January 7 the limited-time event Mirage's Holo-Day Bash will be live.
The event is being hosted by Mirage and starts out on his party boat, the Mirage Voyage. You will then venture over to the Winter Express, a new mode where you will battle it out to capture a holiday train.
Below you will find out more about the event, such as an overview, information on cosmetics and more.
Holo-Day Bash Overview
Limited Time Mode - Winter Express

A non-Battle Royale point-capture mode featuring three teams of three

Exclusive event challenges with free earnable cosmetics, including two Legendary weapon skins
Town Takeover - The Mirage Voyage
24 Event Limited premium cosmetics available directly for Apex Coins and Crafting Metals and available through Holo-Day Bash Event Packs
Pathfinder Heirloom Set Preview

Unlock all 24 Holo-Day Bash Event Pack cosmetics during the event and unlock the Pathfinder Heirloom set for free

Double XP Weekend
Limited Time Mode - Winter Express
In this mode, three squads will compete to capture the World's Edge train as it goes from station to station. The path of the train is fixed to a smaller radius.
Here, all Legends come with custom, pre-determined loadouts. Eliminated players will respawn every round and can select different Legends to play mid-match. First to three captures wins.
Loadouts will also rotate daily, so log in daily to play various combinations for the fun of it.
Holo-Day Bash Cosmetics
During the event, completing challenges will earn you free exclusive skins, badges and music packs. This includes, including two Legendary Weapon Skins.
https://media.contentapi.ea.com/content/dam/apex-legends/videos/2019/12/holoday-bash/apex-inline-video-holoday-bash-holiday-skins.mp4
Event Limited Premium Cosmetics
The Holo-Day Bash Collection Event includes 24 themed, limited-time cosmetics. All items will be available through direct purchase for Apex Coins or Crafting Metals and in Event Apex Packs for the duration.Each Event Pack will come with one event item and two non-event items.
If you unlock all 24 during the event, you'll unlock the Pathfinder Heirloom set for free. If you miss out, it will be available as an Apex Pack bonus after the event ends.
Double XP Weekend
From December 13-16, you will also earn double XP on all XP (excluding Battle Pass challenge Star rewards). This bonus will affect both the Account Level and Battle Pass progression.
You can find out more information on the event and have a look at the Legendary Weapons and skins through the official website.