Anno 2205 beta cancelled, pre-orders now receive in-game bonus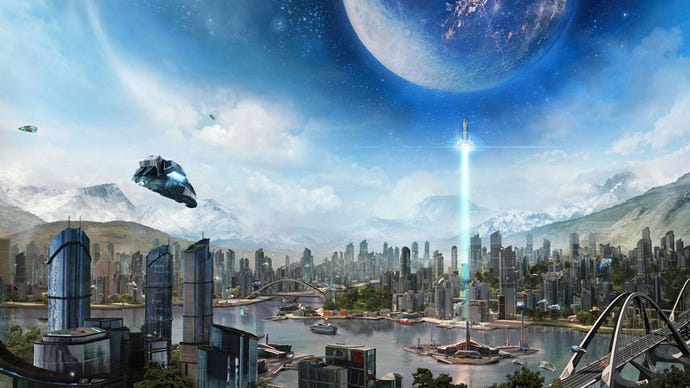 Anno 2205 developer Blue Byte will not be hosting the city builder's planned closed beta.
Anno 2205 was announced at E3 2015, making fans of this critically-acclaimed strategy hybrid series very happy indeed.
Unfortunately, those who pre-ordered for a chance to go to the moon a little earlier than the rest of us plebs won't be getting their chance after all. In a post on the German Ubisoft forums, the publisher announced the cancellation of the closed beta, access to which was included with pre-orders made over the last few weeks.
No explanation was given for the cancellation, but the planned November 3 release date has not been altered at this stage, Ubisoft said.
Those who pre-order will receive an in-game bonus instead. Details will be announced soon.
Anno 2205 is the sixth game in the series and set further into the future of any before it - in case the title didn't give that away. It will be playable at gamescom 2015 this week.