Ancestors: The Humankind Odyssey trailer shows the evolution of an ape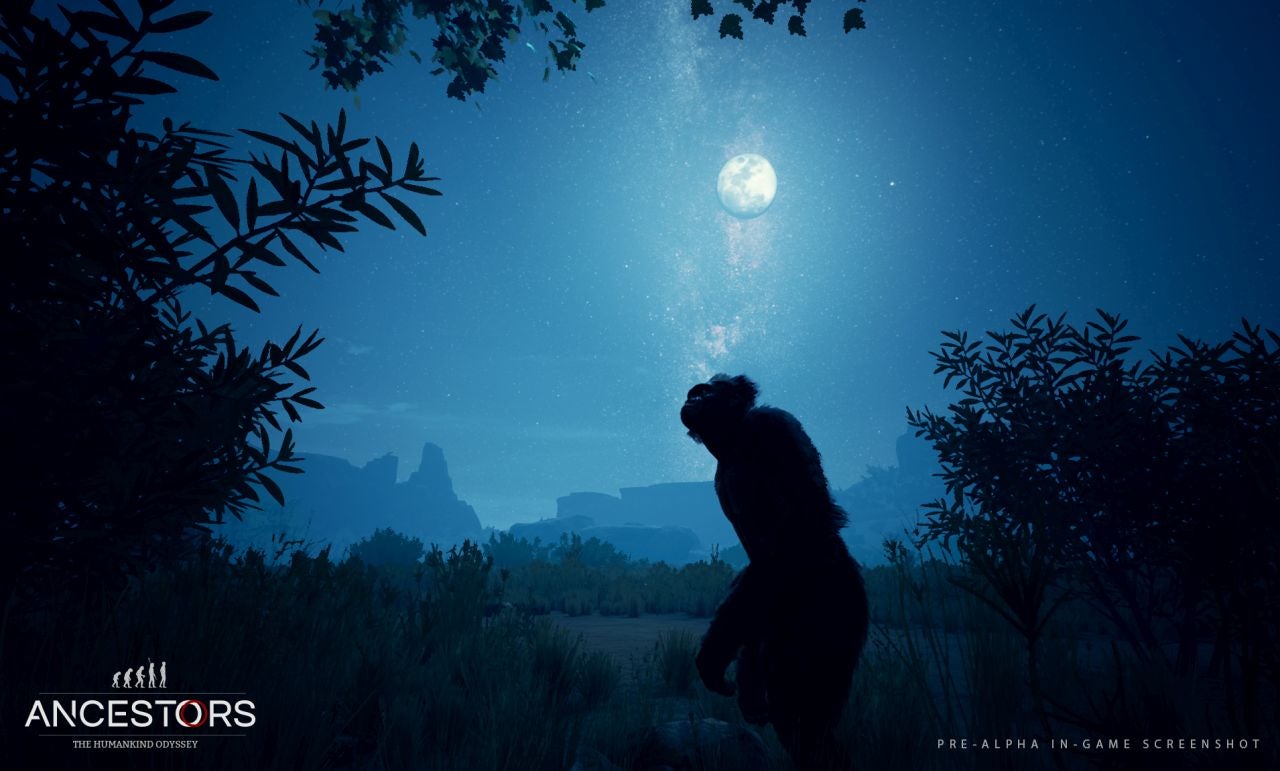 New gameplay for Ancestors: The Humankind Odyssey was shown during The Game Awards 2018.
Ancestors: The Humankind Odyssey from former Assassin's Creed creator Patrice Desilets, has been in the works for a while, and we were finally given a new look at the action-adventure, RPG this evening at The Game Awards 2018.
The gameplay showed an ape in the trees, bounding between the branches before crashing to the floor and being grabbed by a huge snake. The video then takes us through the ages as the ape tries to hunt and survive in a hostile world. As the ape evolves, more options open up to the player.
Here's the gameplay trailer:
Starting off 10 million years ago, Ancestors features resource management and survival elements, with a significant portion set in Africa.
According to the latest development update, Volume 1: Before Us takes place in a rather large, open world version of Africa. The player's biggest asset in this volume will be creativity, a must if they wish to evolve to 1 million BC.
Eventually the game will cover humankind's "greatest achievements and tribulations" throughout the course of history as players continue to evolve.
The game was originally set to be released in episodic parcels, but the scope at Desilets' studio Panache Digital Games changed over the course of development.
Each episode was to spill over into the next providing continuity with choices carrying over through bloodlines and history. This still seems to be the case, other than being not released episodically.
It will be published by Take-Two's new publishing label Private Division which is also handling publishing duties for Obsidian's latest RPG.