Ancestors: The Humankind Odyssey teased with new trailer - open world, possible cannibalism, jungle gameplay detailed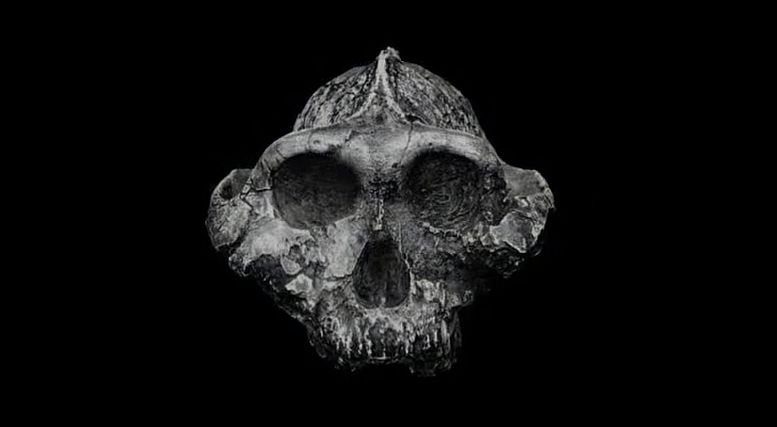 Original Assassin's Creed creator reveals changes to ambitious new game, drops info on gameplay and size of world.

Update: Assassin's Creed creator Patrice Desilets has detailed his new game, Ancestors: The Humankind Odyssey, at a live presentation at Reboot Develop in Croatia today. Here's every significant he said about it:
The game is no longer episodic as it's grown too big.
The game is currently playable but isn't ready to release anytime soon. Panache does have a date in mind for release so it's not a "ship when it's ready" affair.
"It's a third-person action adventure game set 10 million to 2 million years ago," according to Desilets.
There will be resource management and survival elements.
The team has discussed cannibalism and whether it should feature in the game as it has in human history.
On fighting or tribal conflict in the game: "Eventually, maybe, there will be conflict [in the game] but it's not there yet."
The game was originally about playing "hour to hour" when episodic, now it's "open, bigger" and "has systems working together".
The same animator who created Ezio in Assassin's Creed and the prince in Prince of Persia is working on the characters of Ancestors: The Humankind Odyssey.
A significant part of the game is set in Africa: "the game world is big," says Desilets, but he's not keen to spoil too much of the game ahead of the release.
"It's the first time I've created a character who interacts with the jungle. There are no walls. What's the light like? I've never worked on that before. There's no sword, no swordfights. Eventually you get a branch..."
Desilets wants players to "have fun with the toy I'm giving you and you'll create the story of your ancestors."
Desilet's other project, 1666: Amsterdam is currently on hold while work continues on Ancestors.
The project is "well funded" and being built by 32 staff at the studio in Montreal. When you work at Panache, no one works on a Monday (!).
On hiring female staff to work on his game: "If the candidate has a dick he's not hired. I'm not telling the story of humankind only with guys. It didn't happen that way. You need to make babies."
On the Assassin's Creed and Prince of Persia movies: "I never participated in them."
Original story: Original Assassin's Creed creator Patrice Desilets is due to reveal more of his upcoming new game Ancestors: The Humankind Odyssey today.
Ancestors was first revealed last year, and is an ambitious episodic adventure where the player relives some of the "greatest moments of mankind".
That will include some traditional elements such as familiar RPG mechanics and a "Civilization-style tech tree", according to Desilets.
Here's a little teaser that his studio Panache dropped last year.
We'll bring you more information as it's revealed.