All You Need is Love fastest selling Rock Band DLC to date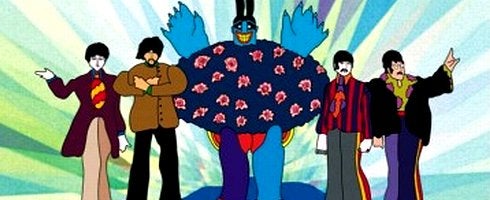 Microsoft has announced that the first downloadable song for The Beatles: Rock Band, "All You Need is Love", has become the fastest-selling bit of DLC in the franchise's history - all within two days of being made available.
The proceeds from the DLC have so far equaled in the "tens of thousands of dollars", and directly benefit the Doctors Without Borders charity.
Also, remember that cool Xbox 360 with Beatles artwork up for auction benefiting the charity? It sold for $17,300.
Good to hear.
Full press release is through the break.
Limited Edition "The Beatles: Rock Band" Xbox 360 Sells for $17,300 in Online Auction Benefiting Doctors Without Borders
"All You Need Is Love" and Xbox LIVE To Keep Giving to Charity
Today Microsoft announced that gamers, Beatles fans, music lovers, and do-gooders across the world are raising tens of thousands of dollars to benefit Doctors Without Borders/Médecins Sans Frontières (MSF) by downloading the exclusive Xbox LIVE track, "All You Need Is Love," at a record-setting pace and bidding for a limited edition "The Beatles: Rock Band" Xbox 360 console. The rare Xbox 360 console featuring illustrations from the eye-popping cinematic intro to "The Beatles: Rock Band" attracted more than 110 bids from around the globe, finally raising $17,300 for the charity in its 10 day online auction.
With $17,300 raised from the auction of the first limited edition Xbox 360 console, Doctors Without Borders will be able to purchase the equipment needed to carry out 86,500 immunizations using auto-disposable syringes, or purchase enough emergency kits composed of drugs and medical supplies to meet the basic needs of more than 2,800 people for 15 days in the aftermath of a disaster. Only a small number of these numbered, Beatles-themed Xbox 360 consoles will ever be available to the public with all proceeds to benefit Doctors Without Borders. Information on the release of the remaining limited edition consoles in regions worldwide is coming soon to www.xbox.com/thebeatlesrockband.
The love doesn't stop there. Xbox 360 sales of the exclusive "All You Need Is Love" track broke records as the fastest selling downloadable song in "Rock Band" history within two days of its availability, demonstrating the passion and power of more than 20 million Xbox LIVE members to rally behind this social cause while enjoying The Beatles' iconic anthem of love and peace. It's not too late to join hands with the Xbox LIVE community to contribute to Doctors Without Borders – Microsoft, Apple Corps Ltd, MTV Games and Harmonix proceeds from "All You Need Is Love" sales will continue to benefit the charity, which was personally selected by Paul McCartney, Ringo Starr, Yoko Ono Lennon and Olivia Harrison.
"We are thrilled over the contributions to us so far from downloads of 'All You Need Is Love,' and from the auction of the beautiful, one-of-a-kind Xbox console," said Dr. Matt Spitzer, president of the board of directors of Doctors Without Borders. "We are incredibly grateful for having been selected as the beneficiary of this promotion. Funds generated from initiatives such as this can go a long way," he added. "Severely malnourished children will be treated, people displaced by war will receive life-saving medical care, and people living with HIV/AIDS, tuberculosis, and other neglected diseases will have access to the medicines they need. On behalf of our patients, Doctors Without Borders says 'Thank You.'"
As a bonus, continuing through Dec. 9, 2009, players who purchase and download the "All You Need Is Love" track for 160 Microsoft Points for charity will also be registered for the "The Beatles: Rock Band" Download & Win* for a chance to win one of the limited edition "The Beatles: Rock Band" Xbox 360 consoles and a Rickenbacker 325 replica guitar controller. Head on over to http://xbox.com/tbrbsweep to find out how you can be eligible to be one of five potential Grand Prize winners.
Doctors Without Borders is an international medical humanitarian organization created by doctors and journalists in France in 1971 working in more than 60 countries to assist people whose survival is threatened by violence, neglect, or catastrophe.
* NO PURCHASE NECESSARY. Open only to legal residents of the 50 US (and DC) 18+. Game ends at 11:59 PM ET on 12-9-09. For full details, including free method of entry, see Official Rules at xbox.com/tbrbsweep