A Boy and His Blob screens show off more levels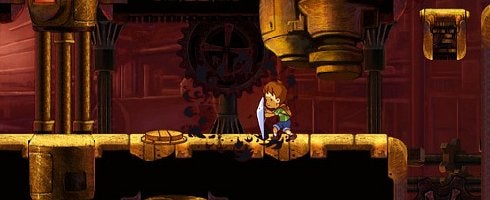 Some screens for A Boy and His Blob have surfaced over on Aussie-Nintendo.
Go have a look.
The updated title will feature hand-drawn and painted animation to keep you enchanted as you solve puzzles, defeat monsters, and feed your blob companion gourmet jelly beans which force the poor fella to turn into ladders and other handy items.
Majesco have slated it for a fall release on Wii.
Thanks, GoNintendo.