Pokemon Go's May Community Day event is all about Charmander
Charmander will be the featured Pokemon for the next Pokemon Go Community Day event.
The next Community Day event for Pokemon Go players will take place Saturday, May 19.
A Fire-type Pokemon introduced in Generation 1, Charmander evolves into Charmeleon before becoming our personal favorite, Charizard.
As with all Pokemon available during Pokemon Go Community Day events, Charmander will have an exclusive move when caught or evolved during event hours. The move has yet to be revealed by Niantic Labs as of press time.
Players should be on the lookout for a Shiny version of the creature as well.
If this is the first Community Day event you've participated in, be aware Fast Technical Machines and Charged Technical Machines will not grant exclusive moves.
Community Day bonuses include lures lasting three hours, and triple Stardust.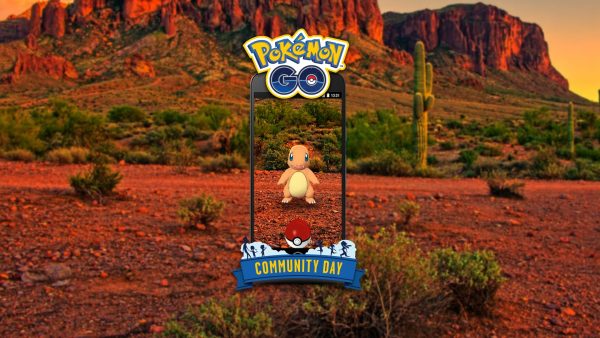 Event hours for the May 19 Pokemon Go Community Day are below:
Europe, Middle East, Africa, India: 10am to 1pm UK, 11am to 2pm CET
North America, South America and Greenland: 11am to 2pm PDT, 2pm to 5pm EDT
Asia Pacific: 12pm to 3pm JST
Ninatic Labs held the first Community Day event in January with Pikachu. February's Pokemon was Dratini, in March it was Bulbasaur, and April's Pokemon was Mareep.
Another event celebrating Earth Day will take place on April 22. Local cleanup events around the world will take place and Pokemon GO players who join the cleanup will help all players earn extra Stardust to help catch Grass, Water, and Ground-type Pokemon.
The most recent event ended earlier this week. The Pokemon GO Kanto-focused event saw Pokemon originally discovered in the Kanto region appearing more frequently. Snorlax and Aerodactyl also returned as Raid Bosses.