These are the changes made to For Honor from open beta to launch
A high-level look at what's changed in For Honor since the most recent beta.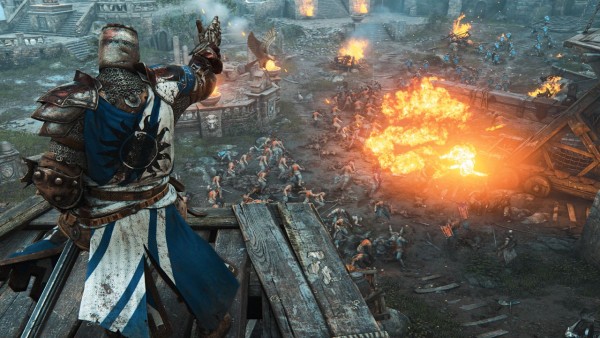 The For Honor open beta, which took place over the weekend, was based on a relatively recent build of the game by most accounts. Still, you'd expect changes to have been made to the game before servers went live for the full version, and they have.
A couple of hours before the game's launch, For Honor community manager Eric Pope outlined the major changes the developer worked on getting into the final version, some of which are a response to issues encountered during the two betas, while others are based on feedback.
Although the full list, which you'll find below, does not mention specific details for each hero's balance changes, Pope said to expect future patches to be more in-depth.
Matchmaking
All countries around the Mediterranean Sea are now part of the European region
Heroes
Collisions improvements and fixes
Improved animations
Audio
Audio balancing fixes and improvements
User Interface
Fixed a memory leak
Fixed occurrences of major frame-rate drop
Improved flow in and out of the invitation menu
Multiple localisation fixes
Additional fixes
Stability fixes
Connectivity and matchmaking improvements
Metagame bug fixes and UI improvments
Hero Balancing (based on player feedback) – these changes were already implemented during Beta phases
Fixed minor issue with the round counter
General bug fixes
For Honor is out now on PC, PS4, and Xbox One.