Bloodborne screenshots show off multiplayer and online features
Bloodborne is gorgeous, dark, and filled with other players trying to kill you.
Bloodborne's multiplayer features were revealed earlier today, and Sony produced a number of beautiful screens to go with the info dump.
Click each image to see it full size.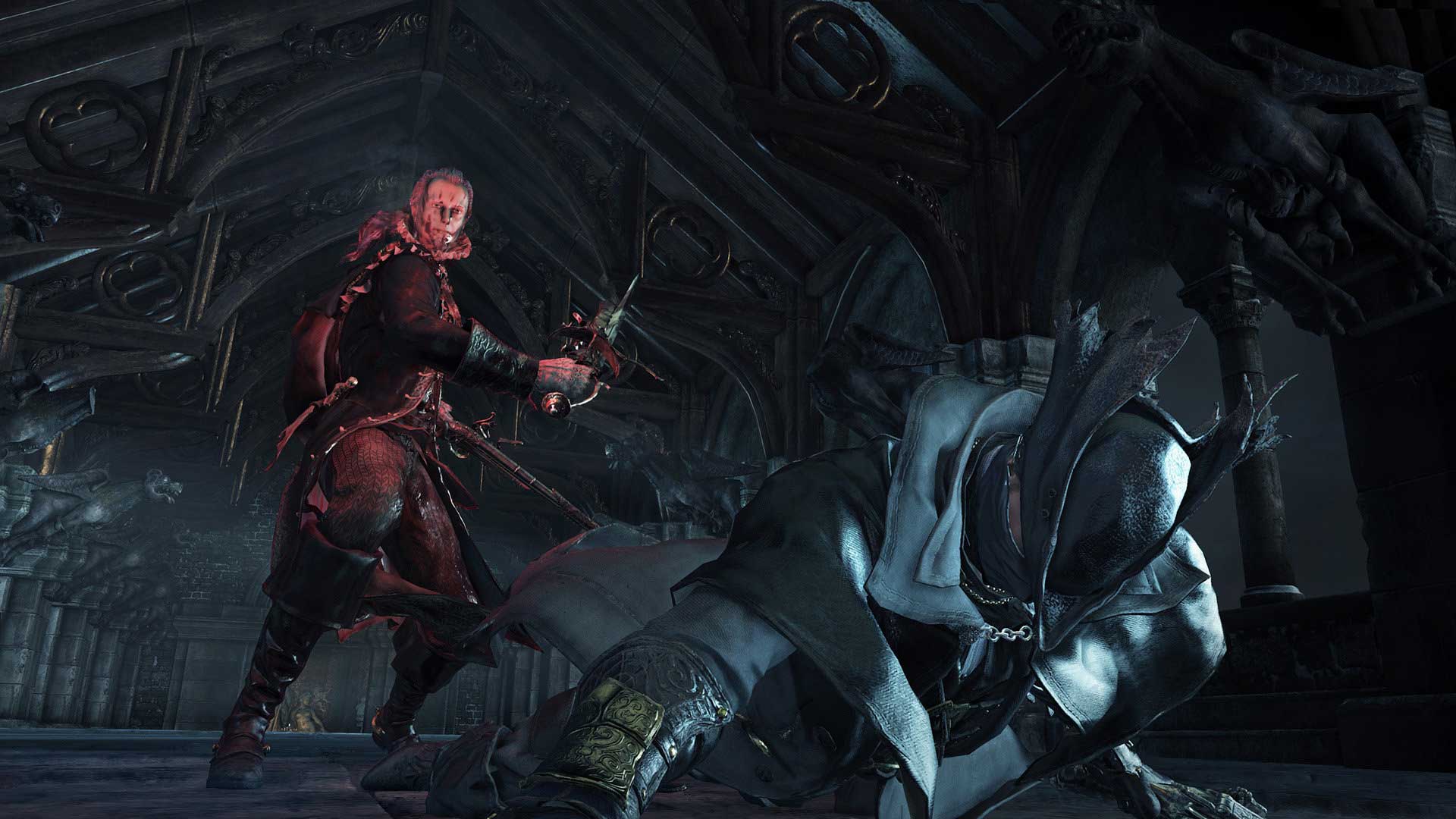 I've shrunk these files down to make for quicker loading and browsing, but Gematsu uploaded some lovely high-res versions if you want to make wallpapers.
Bloodborne is a PS4 exclusive due on March 24 in North America, March 25 in Europe and March 27 in the UK.