What Will PlayStation Productions Mean for Video Game Movies?
Sony plants its foot and vows to make better video game films. Will they be more successful where others have failed?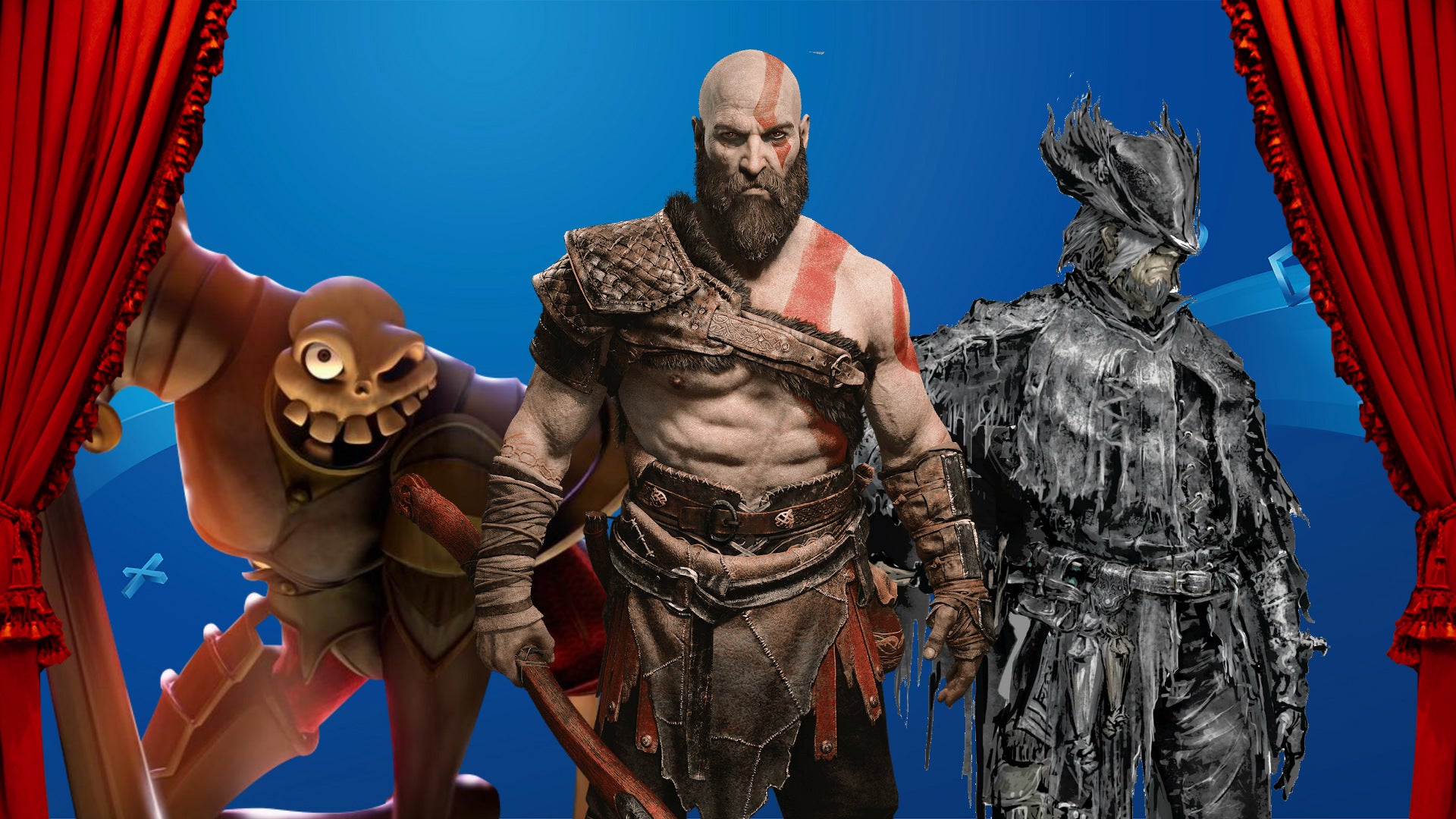 This article first appeared on USgamer, a partner publication of VG247. Some content, such as this article, has been migrated to VG247 for posterity after USgamer's closure - but it has not been edited or further vetted by the VG247 team.
This morning, Sony Interactive Entertainment announced the launch of PlayStation Productions. This new division of the company will develop and produce films based on Sony's gaming properties, drawing on the expertise of Sony Pictures. In fact, PlayStation Productions has set up shop in Sony Pictures' lot in Culver City, CA.
I still enjoy that Uncharted fan film starring Nathan Fillon. | Allan Ungar
Sony is talking a big game with the establishment of this production studio. PlayStation vice president of Marketing Exclusive Games Asad Qizilbash is heading up the studio, reporting directly to SIE Worldwide Studios chairman Shawn Layden. Sony Pictures will tackle the distribution of the produced films.
"We've got 25 years of game development experience and that's created 25 years of great games, franchises and stories," Layden told The Hollywood Reporter. "We feel that now is a good time to look at other media opportunities across streaming or film or television to give our worlds life in another spectrum. We looked at what Marvel has done in taking the world of comic books and making it into the biggest thing in the film world. It would be a lofty goal to say we're following in their footsteps, but certainly we're taking inspiration from that."
Qizilbash said that PlayStation Productions actually spent time consulting with Hollywood producers, including Marvel Studios' Kevin Feige and Lorenzo di Bonaventura, who produced all of the Transformers films, G.I. Joe, Red, Pet Sematary, and even the 2005 Doom film. That's a solid font of knowledge to draw upon, but the announcement was missing any actual Hollywood creatives working within PlayStation Productions, which is questionable.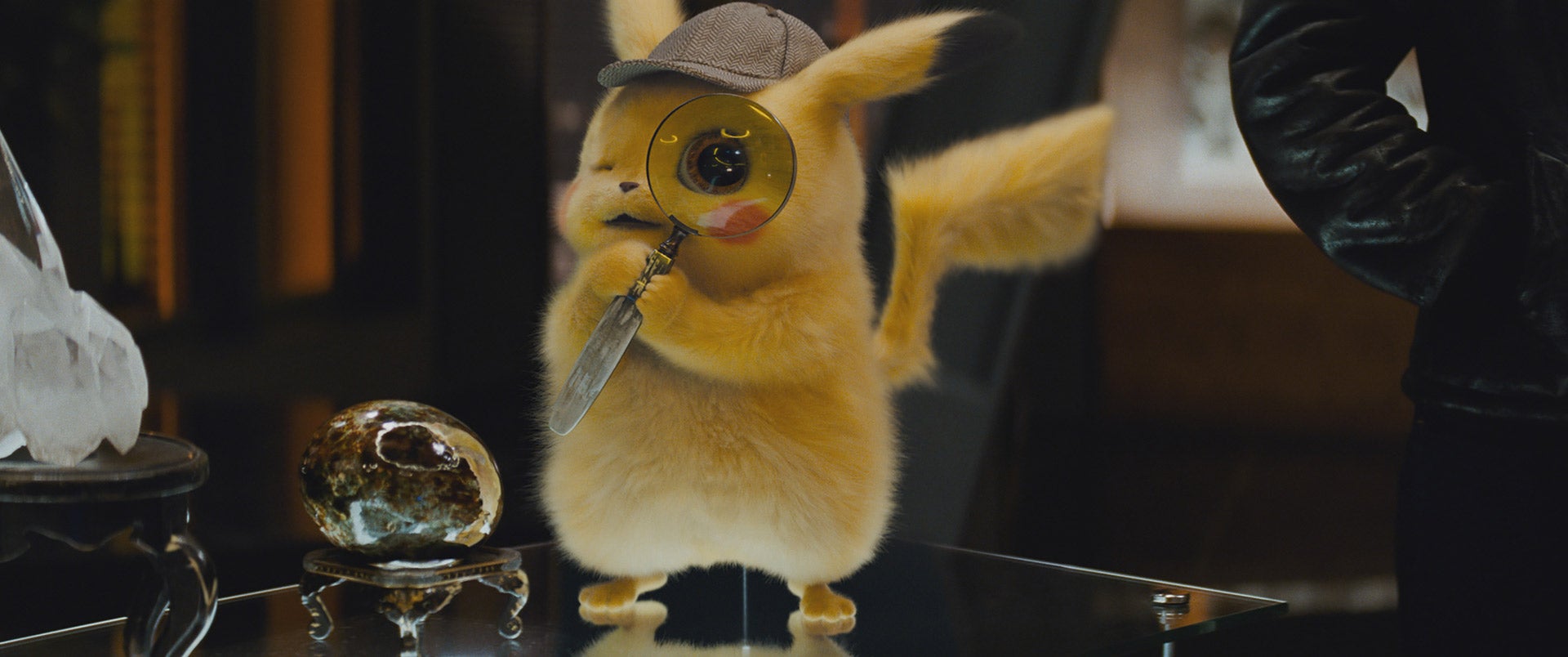 Hollywood's Track Record Isn't Great
Not that Hollywood has been particularly better in regards to video game adaptations. We've only recently reached the point where video game films are okay to good. Tomb Raider was profitable, but delivered middling critic and audience scores. Rampage, starring Dwayne "The Rock" Johnson, was actually successful and landed in second place in terms of worldwide box office, but it didn't have a ton to do with the original game. The upcoming Super Mario film will probably be quite profitable, but coming from Illumination Entertainment, I just don't know if it'll be good.
Pokemon Detective Pikachu made waves by being a good film in a genre that's usually bad. It received above average reviews and had a solid opening weekend take of $54 million. That's a good start, and it's showing strength in the international box office. Detective Pikachu will likely make its way to around $400 million worldwide, which is profitable, with a sequel being greenlit before the film was even released.
But for the most part, video game films have been bad. 2016's Assassin's Creed was horrible and flopped. Warcraft, released the same year, was horrible and flopped despite being the highest-grossing video game adaptation worldwide. Prince of Persia: The Sands of Time bombed hard. The less said about films like Doom, Super Mario Brothers, Hitman: Agent 47, or Max Payne, the better. And the upcoming Sonic the Hedgehog film doesn't look great either.
Folks have hazarded a number of guesses as to why video game adaptations are bad. There's the old standby "video games have bad stories," but this assumes movie storytelling is always vastly superior. Venom made $855 million worldwide and there are two Transformers films over a billion, and it's not like their plots are much better your average AAA title. Some say that movie adaptations try too hard to replicate the games themselves, like the first-person shooting section of Doom or the puzzle-solving sequences in Tomb Raider. Others counter that video game adaptations aren't enough like the source material, but some of the most successful adaptations blaze their own trails, like the Resident Evil franchise and the aforementioned Rampage.
The truth is you just need to make a good film with a good hook, and that's hard, even when you're not adapting video games. There's a lot of films, good and bad, that are not profitable. There are a lot of very bad movies released each year, across pretty much every genre. Video game adaptations aren't exempt from that.
Some games don't even lend themselves well to films, instead being better off as television properties. Castlevania took its liberties, but it was a damned good version of the classic Konami franchise because of it. Despite loving the Hitman games, I've found every film quite bad, but I'm looking forward to Hulu's television series penned by John Wick creator Derek Kolstad. And Henry Cavill's wig might be bad in the teasers we've seen, but The Witcher is definitely more TV material in my mind. PlayStation Productions seems cognizant of this, noting TV shows briefly in the THR article, so I hope that's something they focus on.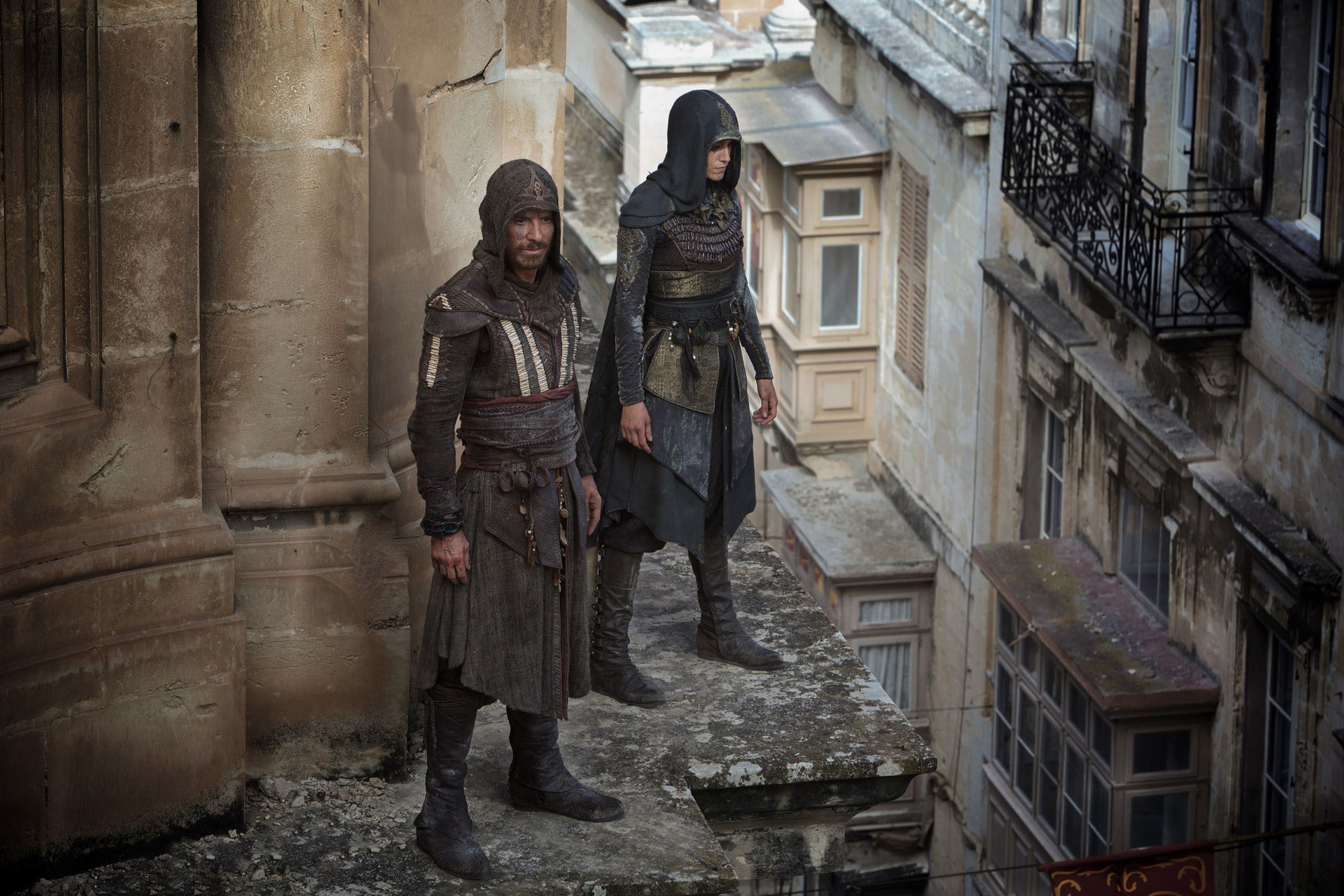 Gaming's Track Record Isn't Much Better
Of course, game studios haven't been much better. Assassin's Creed was produced by Ubisoft Motion Pictures, which had significant creative control over the final product. As I said, the final product wasn't great. The other Ubisoft Motion Pictures' films in development (Splinter Cell, Watch Dogs, The Division, and Ghost Recon) have been mostly incognito. Splinter Cell is supposed to star Venom lead Tom Hardy as Sam Fisher, but it's been stalled since 2017. The Division is probably the most likely film of the bunch to see release, as Deadpool 2 and Hobbs & Shaw director David Leitch signed on to direct and co-produce the film last year.
Activision Blizzard Studios has likewise dragged its feet. That production studio was established in 2015, with plans to make a Call of Duty cinematic universe. A director was only attached to the first film last year, with Sicario 2: Day of the Soldado helmer Stefano Sollima stepping up to direct.
With the establishment of PlayStation Productions, there's no guarantee things will go better for Sony. In fact, Sony Pictures has been kicking around an Uncharted film since 2008. It's gone through four directors over the years. The last version of the film that we've heard about is starring Spider-Man: Homecoming's Tom Holland as a younger Nathan Drake, directed by Night At The Museum director Shawn Levy. He left the project late last year, and was replaced by 10 Cloverfield Lane director Dan Trachtenberg. Does Uncharted now move over to PlayStation Productions? Ratchet & Clank was made for film in 2016 with extensive help from Insomniac Entertainment. It was very bad and flopped hard.
What properties in Sony's slate should PlayStation Productions focus on? God of War feels like it's on the top of the list, but does a film draw upon the older, more bombastic Kratos or the current version with his son? How does the The Last of Us differentiate itself as a film or television series in a world with similar post-apocalyptic zombie projects like The Walking Dead, Black Summer, and Train to Busan around?
There's a lot of questions there, but also tons of possibilities. Days Gone feels like it would transfer over easily to a television series, especially given facial capture putting actor Sam Witwer directly into protagonist Deacon St. John's riding boots. Bloodborne is owned by Sony, and there's an excellent Gothic Victorian vibe to the entire thing that could fit in a film. You can combine horror and The Fast and the Furious for a Twisted Metal movie, especially if you keep up the B-movie vibe. If Ubisoft can't make Splinter Cell happen, is there room for Syphon Filter to return in a new medium? MediEvil seems prime for an animated series or film. I'm sure you have your own list of potential PlayStation Productions films.
---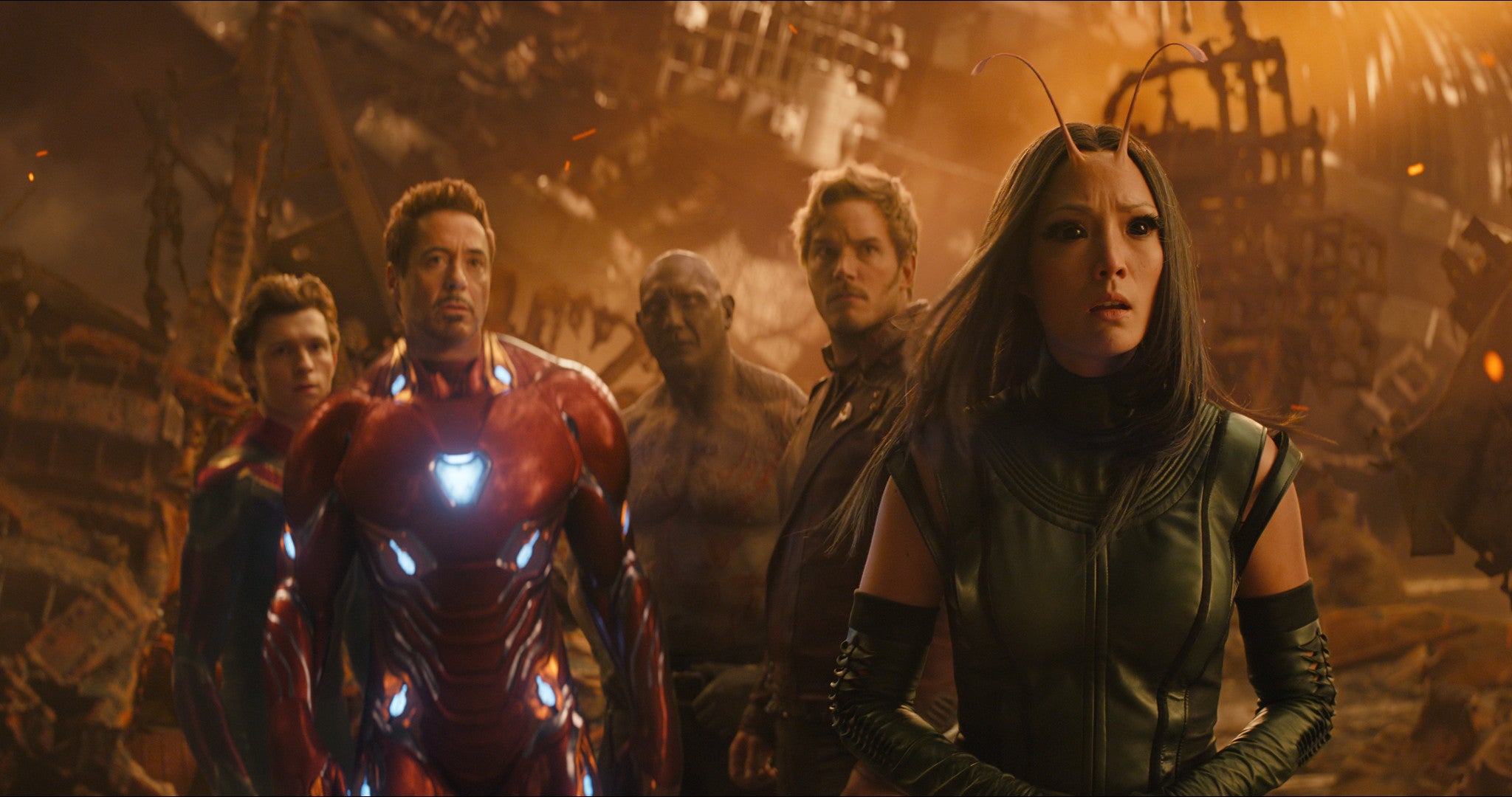 The real thrust isn't to directly bring the characters and moments from the games over. It's about translating the feel of those properties while telling a story that works on film or television. The characters from the Marvel Cinematic Universe are imperfect translations of their comic counterparts, sometimes looking or acting wildly different. They work because those characters are still compelling. PlayStation Productions needs to find the characters, or be willing to make them out of thin air. And it needs to attach projects to creatives that have inventive ideas, strong storytelling, or an intriguing vision. It sounds like the new production studio might understand this.
"You can see just by watching older video game adaptations that the screenwriter or director didn't understand that world or the gaming thing," said Layden. "The real challenge is, how do you take 80 hours of gameplay and make it into a movie? The answer is, you don't. What you do is you take that ethos you write from there specifically for the film audience. You don't try to retell the game in a movie."
Now it's just a matter of actually delivering. Hopefully, we'll see great films from PlayStation Productions, even though we'll probably be waiting for 2022 or later for the final product.