UKIE: Black Ops biggest selling UK game of 2010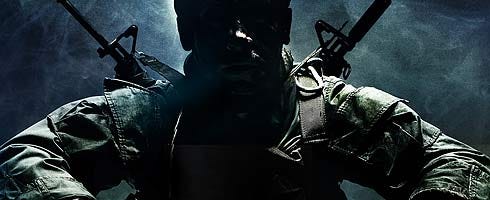 Earlier in the month, UKIE reported that Call of Duty: Black Ops was the biggest selling game of 2010. Today, that information hasn't changed, but the firm has finally released the full listings for the all-formats chart as wells as individual platforms.
Black Ops tops all-formats, 360, PS3
The Treyarch shooter reached the top of the all-formats, PS3 and 360 charts, but was nowhere to be seen in the top five of the PC charts.
FIFA 11, Just Dance, Red Dead Redemption and Wii Fit Plus rounded off the top five in the all-formats chart.
Just Dance 1 beat out its sequel and Wii Fit Plus to head up the Wii list; Professor Layton and the Lost Future won in the DS chart; FIFA 11 came out tops in the PSP chart; and Football Manager 2011 held off FM2010, The Sims 3, WoW: Cataclysm and StarCraft II: Wings of Liberty in the PC chart.
"2010 was another strong year for the video games industry, with record breaking sales figures from games such as Call of Duty: Black Ops," said UKIE boss Michael Rawlinson.
"2010 also saw casual gaming really take off, particularly on social networking sites and on mobile phones. With more video games than ever before being played, on an ever growing range of games consoles, PCs, mobile phones, mobile devices and internet enabled TVs, the industry has widened beyond all expectations and will continue to expand exponentially in 2011."
The charts in full: January 20, 2011

Today, MCV has posted the entire UK games chart from UKIE, filling out the top 10 for individual formats and the full 50 listing for all formats.
We have updated each format to list the full chart, and while the full all-formats chart can be found through the link.
All-Formats Chart
1 - Call of Duty: Black Ops
2 - FIFA 11
3 - Just Dance
4 - Red Dead Redemption
5 - Wii Fit Plus
6 - Just Dance 2
7 - Assassin's Creed: Brotherhood
8 - Wii Sports Resort
9 - Halo: Reach
10 - Battlefield: Bad Company 2
Nintendo Wii Chart
1 - Just Dance
2 - Wii Fit Plus
3 - Just Dance 2
4 - Wii Sports Resort
5 - New Super Mario Bros. Wii
6 - Mario Kart Wii
7 - Super Mario Galaxy 2
8 - Wii Party
9 - Michael Jackson: The Experience
10 - Donkey Kong Country Retruns
PlayStation 3 Chart
1 - Call of Duty: Black Ops
2 - FIFA 11
3 - Gran Turismo 5
4 - Red Dead Redemption
5 - Assassin's Creed: Brotherhood
6 - Medal of Honor
7 - Modern Warfare 2
8 - Need for Speed: Hot Pursuit
9- Battlefield: Bad Company 2
10 - Heavy Rain
Xbox 360 Chart
1 - Call of Duty: Black Ops
2 - FIFA 11
3 - Halo: Reach
4 - Red Dead Redemption
5 - Assassin's Creed: Brotherhood
6 - Modern warfare 2
7 - Battlefield: Bad Company 2
8 - Medal of Honor
9 - Fallout: New vegas
10 - Fable 3
Nintendo DS Chart
1 - Professor Layton and the Lost Future
2 - New Super Mario Bros.
3 - Art Academy
4 - Pokemon Soulsilver
5 - Mario Kart DS
6 - Pokemon HeartGold
7 - Toy Story 3
8 - Professor Layton and Pandora's Box
9 - Dragon Quest IX: Sentinels Starry Skies
10 - Style Boutique
PSP Chart
1 - FIFA 11
2 - LittleBigPlanet
3 - Gran Turismo
4 - Assassin's Creed: Bloodlines
5 - FIFA 10
6 - Grand Theft Auto: Chinatown Wars
7 - Medal of Honor: Heroes
8 - Metal Gear Solid: Peace Walker
9 - Grand Theft Auto: Liberty City Stories
10 - 2010 FIFA World Cup South Africa
PC Chart
1 - Football Manager 2011
2 - Football Manager 2010
3 - The Sims 3
4 - World of Warcraft: Cataclysm
5 - StarCraft: Wings of Liberty
6 - The Sims 3: Ambitions
7 - Battlefield: Bad Company 2
8 - Call of Duty: Black Ops
9 - The Sims 3: Design & High-Tech Stuff
10 - The Sims 3: World Adventures