Two more Tom Clancy games in the works at Ubisoft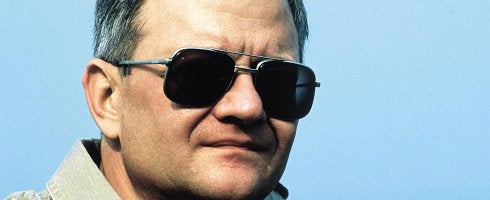 Ubisoft has two Tom Clancy games in the works, according to brand boss Michel Verheijdt.
Speaking with Dutch site Control Online, the game have just started development.
"At this moment I'm working on two Tom Clancy games which have just gone in development," he said. "I can't say anything about it, or I'll have to send Sam Fisher after you."
According to Eurogamer, the only options available would be: EndWar, HAWX or Rainbow Six - considering Splinter Cell: Conviction's already out and Ghost Recon: Future Soldier is out this fall.
Then again it could be a new franchise in the Op-Center, Power Plays, Net Force or Net Force Explorers series. Doubtful, though.
Maybe we will find out more at E3.