The Witness: how to solve the tetromino puzzles in the Marsh
The Witness hides one of the most common puzzle variants in a swamp on the far side of the island.
The Witness: how to solve the tetromino puzzles in the Marsh
The Marsh is a wetlands area between Mountain and Treehouses, almost as far from the Walled Garden as you can get.
The puzzles here feature tetrominoes - that is, a geometric shape composed of four squares, as made famous by Tetris. The initial puzzle boards in this area will hopefully teach you the basic rules: each tetromino shape on the board must be drawn with the slider somewhere that includes the shape indicator within its borders.
Things get tricky fast; some tetromino shapes are on an angle, indicating they can be drawn at any rotation - but not flipped (watch those L-shaped ones). You can stack multiple shapes together, which is where your Tetris skills will come into play a bit.
When you finish the tutorial boards, use the nearby bridge to cross to the main puzzle area. There's also a rotating bridge further in. Start by taking the path leading to an upper area (there's a door here opening another path to the rusted ship) and completing the red boards.
Next, take the left path to reach the yellow and green boards. Once they're done, look for the entrance to underwater rooms next to the catwalks, and follow the power cables to solve the boards in each of them.
When everything else is activated you can access the path to the laser. It passes through a red area where the floor raises and lowers depending on what shape you've drawn on the board; you'll have to activate the boards from a distance in order to work your way across in stages.
Bellow you'll find solution galleries for the entire Marsh area.
Solutions galleris
Tutorial boards.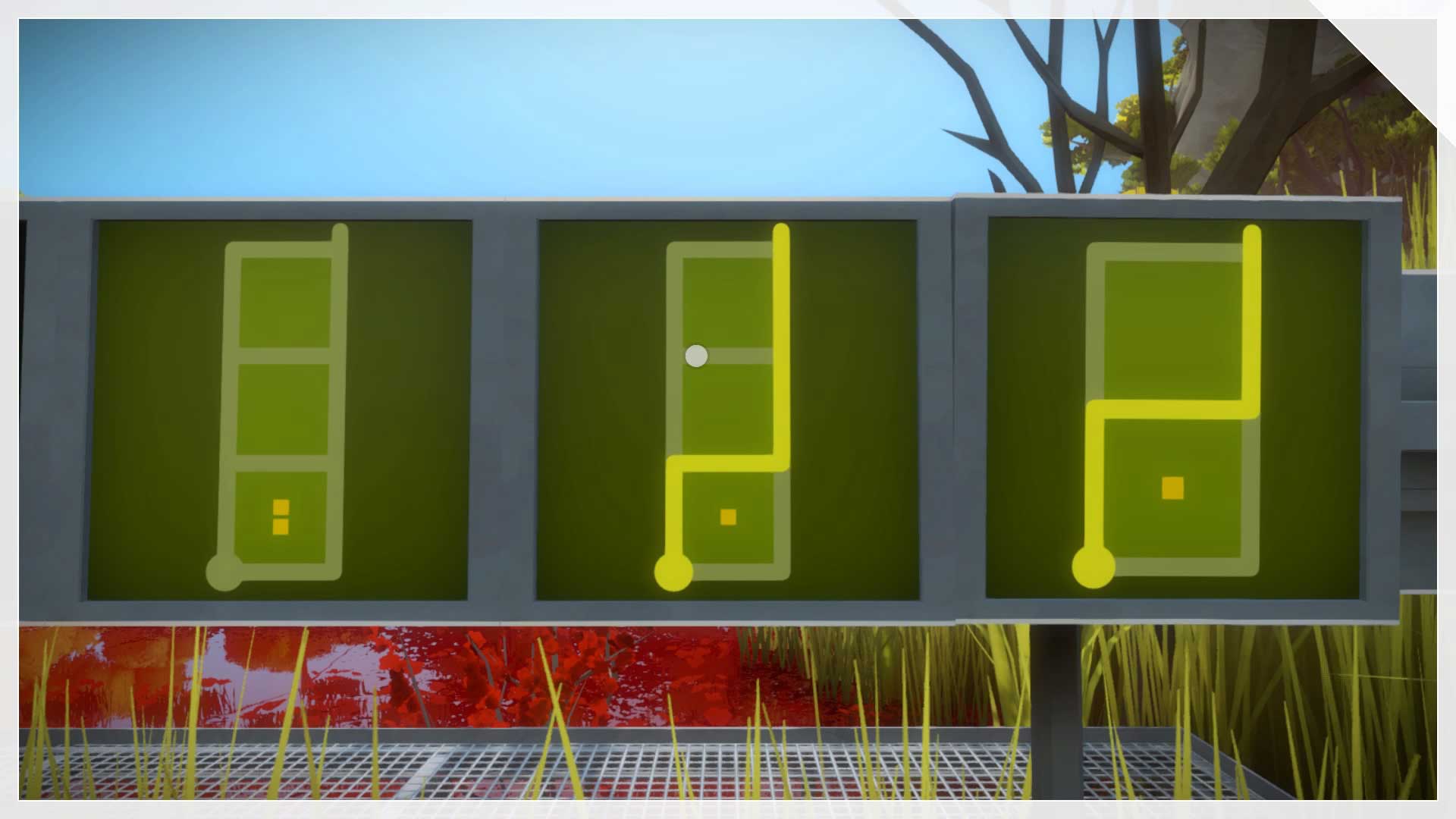 Upper area.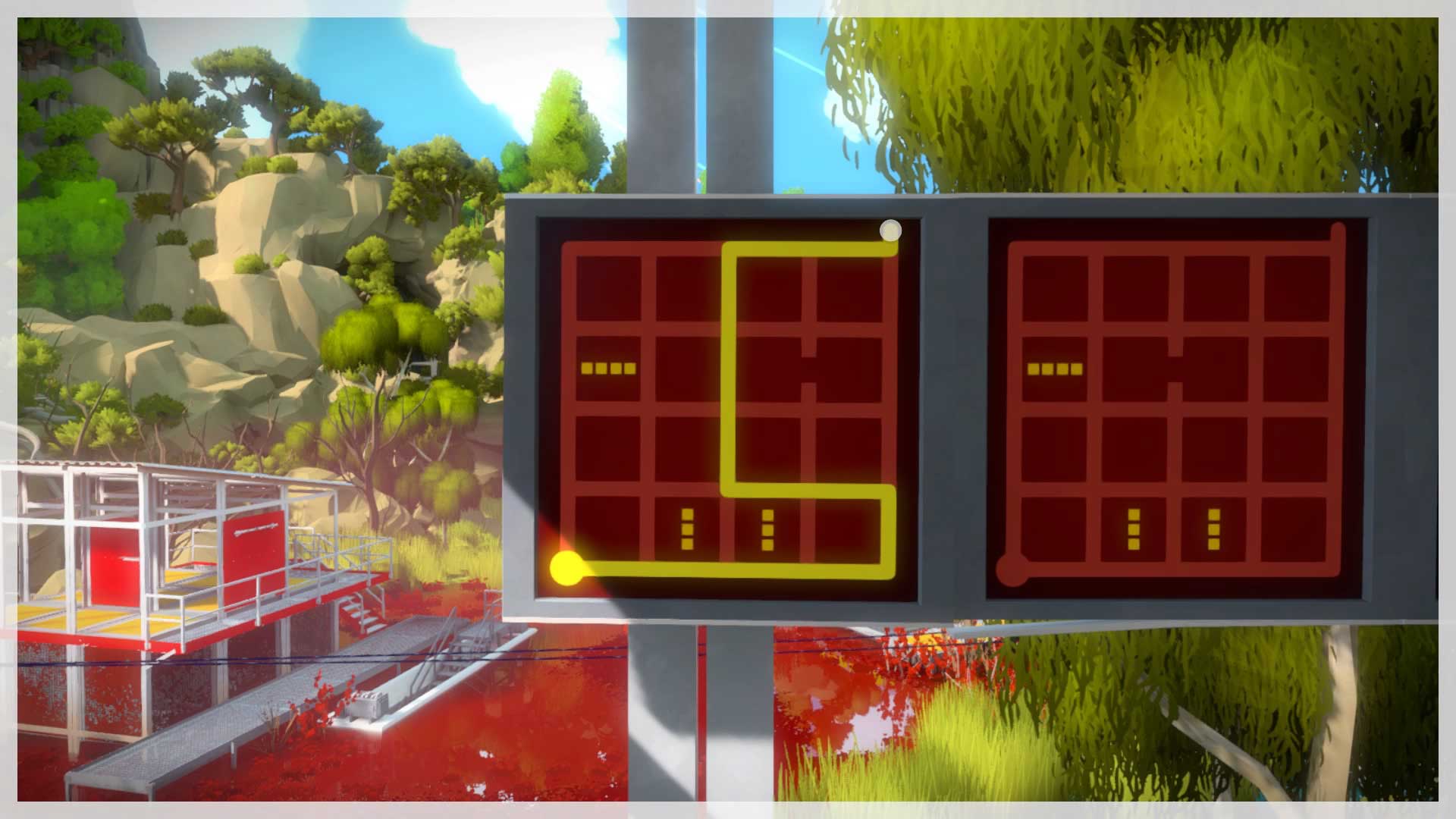 Yellow and green boards.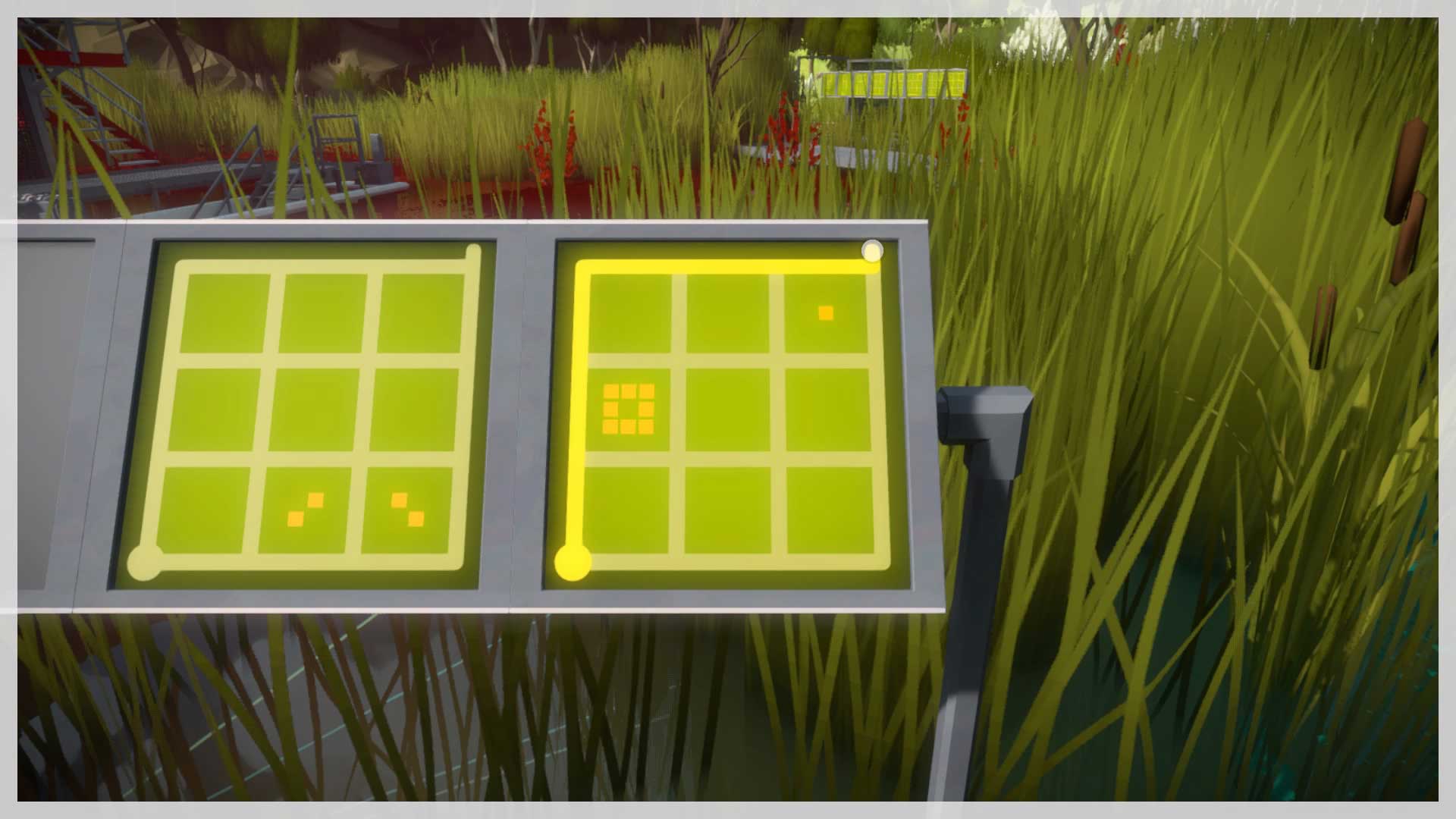 Underwater rooms.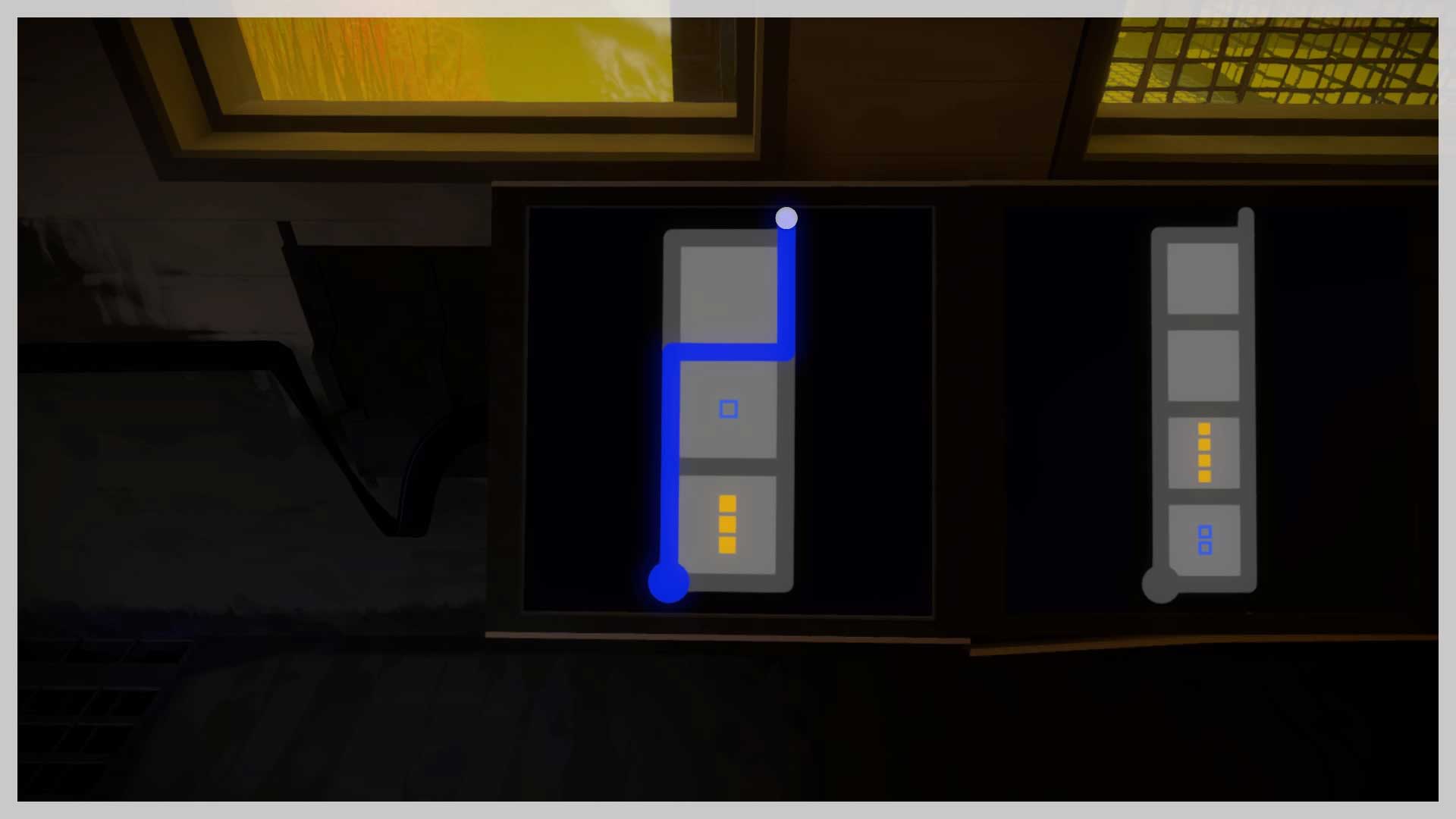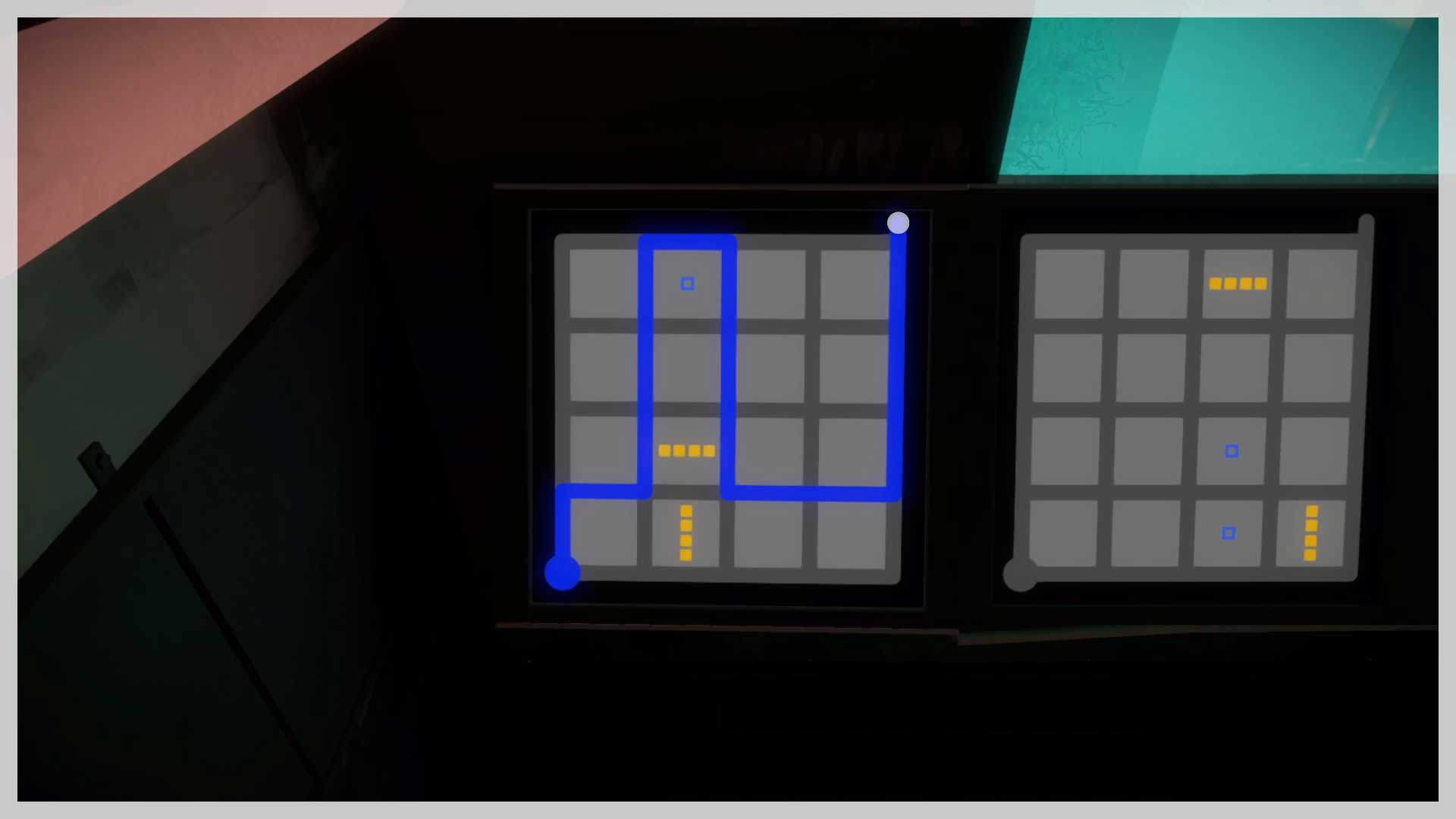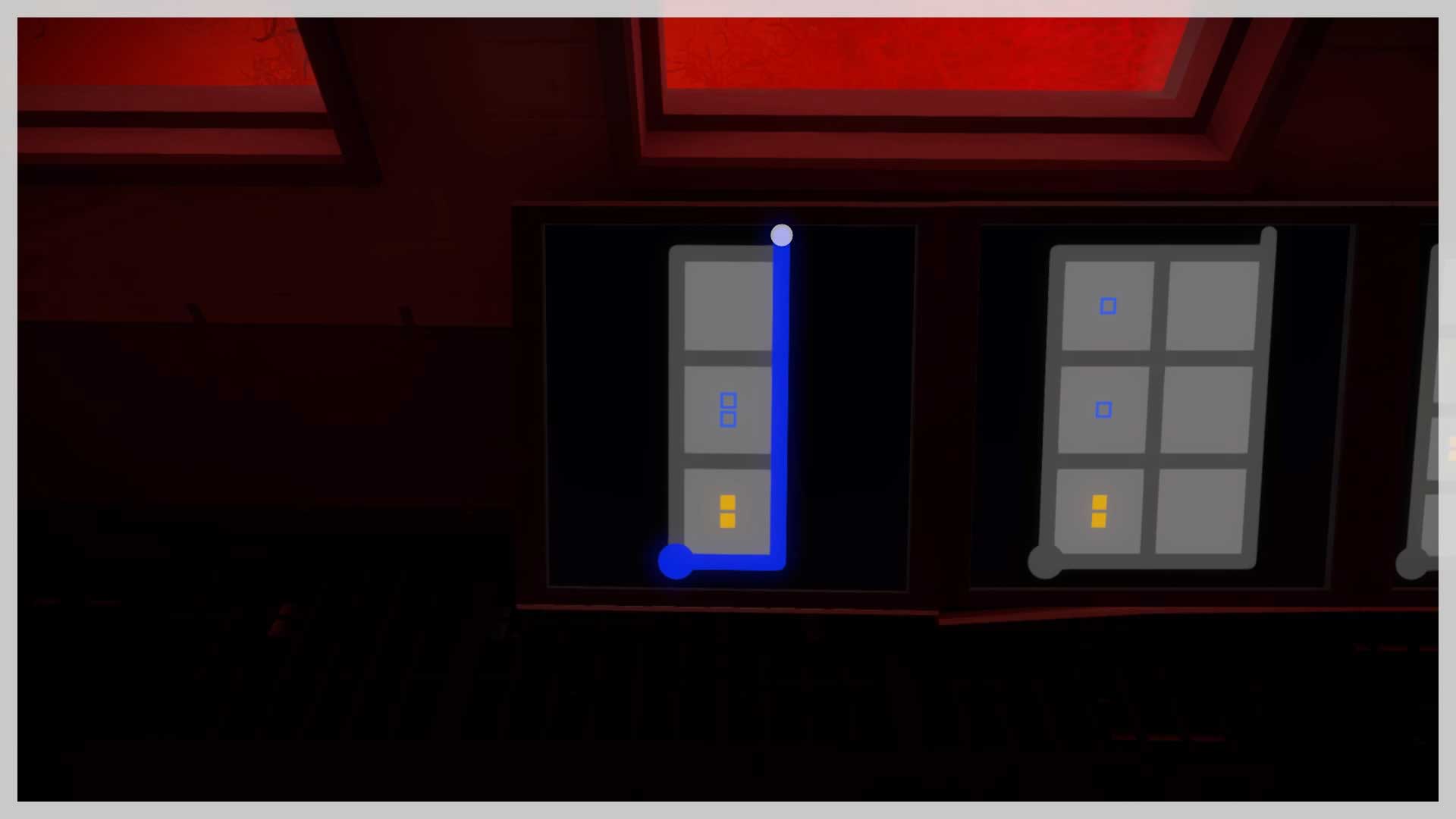 Path to laser.