The Witcher author thinks the games have lost him book sales, Metro 2033 author says this is "totally wrong"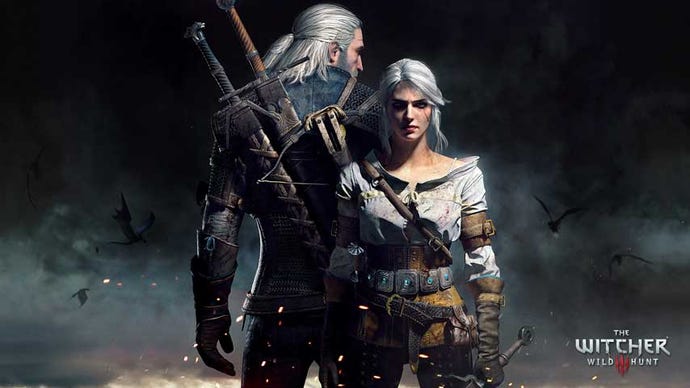 The Witcher was a bestselling book series before it become a video game franchise, and its creator has some very strong opinions about which way interest flows.
The Witcher author Andrzej Sapkowski has given an amazing interview in which he disparages video games as a narrative medium, repeats claims the games have lost him book sales, and says it was his books that made the games popular outside Eastern Europe - not the other way around.
"The belief, widely spread by CDPR, that the games made me popular outside of Poland is completely false," Sapkowski told Waypoint of The Witcher series.
"I made the games popular. All of my translations in the West - including the English one - were published before the first game."
This is just - factually incorrect? The Witcher released globally on PC in October 2006. The first Witcher book released in English was The Last Wish, which arrived in 2007, and the first novel, Blood of Elves, wasn't published in English until 2008.
The author has said in the past that The Witcher games have lost him as many book sales as it brought in, and asked about this maintained that it "would be about equal, yes".
"There are more people who have played the games because they read the books," he added. "That's my count, but I'm not sure. I never did any studies."
Throughout the interview Sapkowski has little good to say about video games, freely admitting he's only in it for the money, and claiming that games are spoiling his "market" because all the authors he meets are younger than he is and think he writes adaptations of video games. Or something? It's not entirely clear.
What is clear is that Metro author Dmitry Glukhovsky thinks Sapkowski is not only "totally wrong" but also an "arrogant motherf**ker", because he says that flat out.
Glukhovsky, who credits his fame outside Eastern Europe to 4A Games and the Metro series, has only ever had good things to say about working with games. He also managed to balance collaborating with 4A Games to shape the overall franchise story with bowing to the developer's expertise with the strengths of the medium, as opposed to Sapkowski's approach of taking the money and running.
The full interview article presents a fascinating contrast in viewpoints and is definitely well worth a read; go check it out.
Just as an aside: The Witcher translations are very good indeed, full of terrifically Polish cadence and personality, and while CD Projekt RED's vision reinterprets the story and setting in new ways, reading the originals provides a great deal of colour and context fans of the games will almost certainly appreciate.