Naughty Dog changed a scene in a Last of Us Part 2 trailer to avoid spoiling a certain moment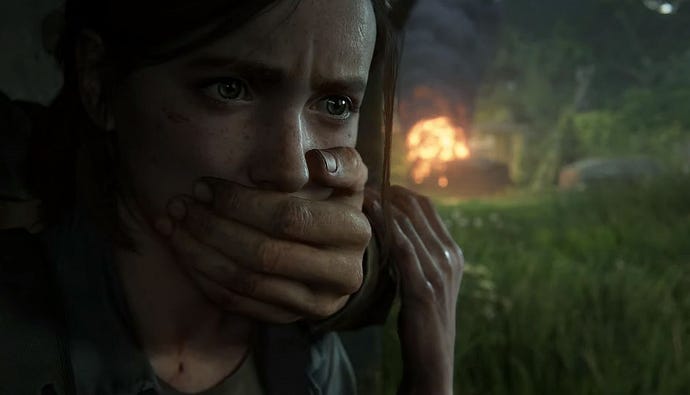 The Last of Us Part 2 developer Naughty Dog really didn't want certain story beats to be spoiled
The Last of Us Part 2 marketing is responsible for a flurry of trailers we got to see in the weeks and months leading up to the game's launch, but with so many surprises in the game, the developer inevitably ran out of things to show that wouldn't be considered a spoiler. So it pulled a Marvel.
That is to say, through the magic of editing, Naughty Dog changed one scene in particular so as not to spoil one of the early story surprises.
Spoilers beyond this point.
As pointed out by Kotaku, the game's trailer from September last year included a scene where someone we don't see grabs Ellie from behind and pulls her away. She then turns around, surprised, and asks them what they're doing here.
The camera then cuts to Joel saying, "You think I'd let you do this on your own?" Of course, those who reached that point in the game will know that was actually Jesse, whom Ellie was surprised to see follow her on her revenge quest. Jesse even has the same exact line, but we obviously don't see him in the trailer.
If you're already finished with your playthrough, see how we received the game's ending in our story discussion. If you're still making your way through it, however, these guides for all safe combinations and all the Superhero Trading Cards will keep you from missing any of them.