The Last of Us: Part 2 gameplay detailed in new video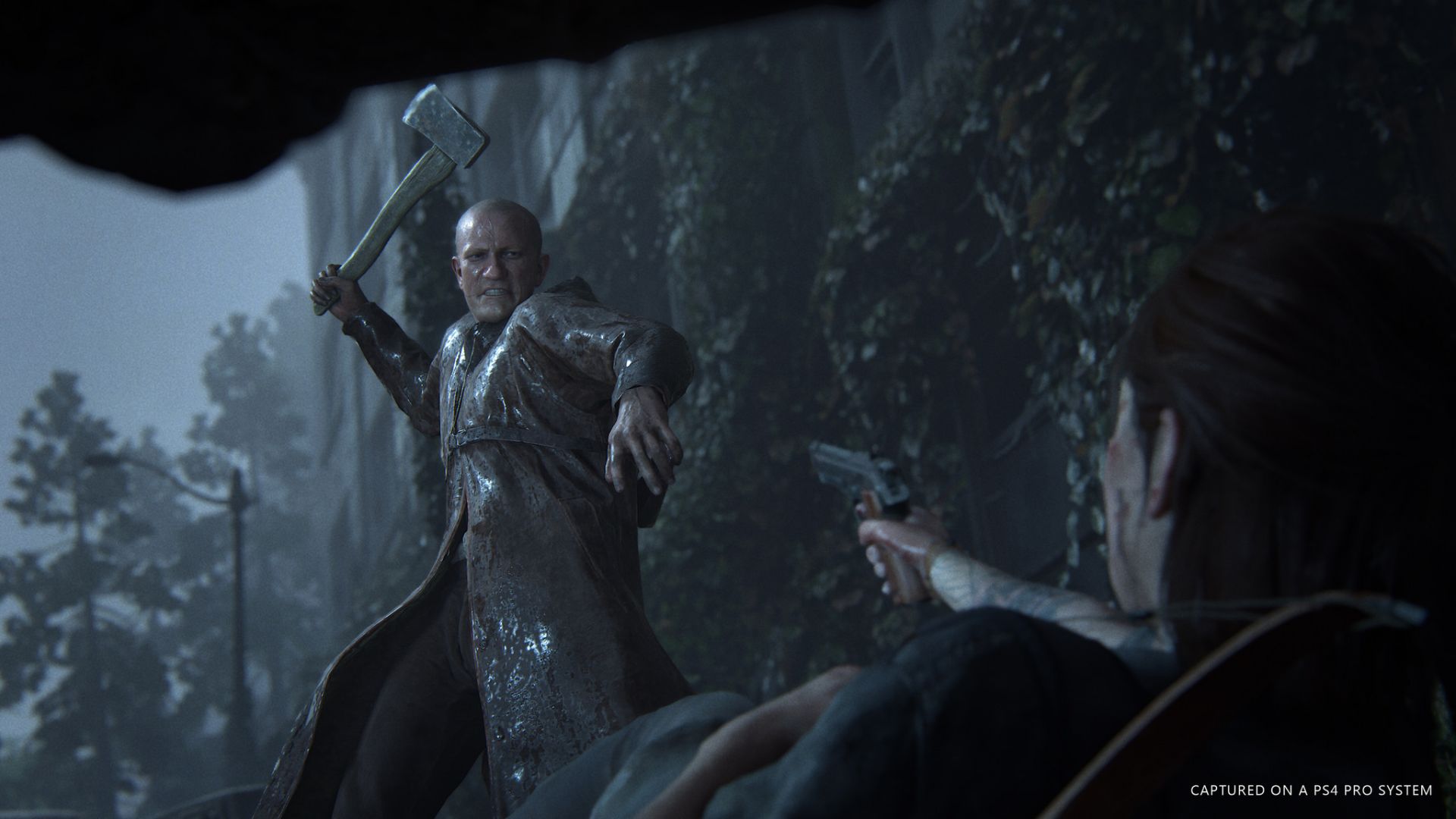 A new video featuring Naughty Dog discussing gameplay mechanics for The Last of Us: Part 2 has been released.
Sony has released a new video that features Naughty Dog providing a look into how decisions and gameplay mechanics, such as dodge, jump, and prone, will provide Ellie with the means to survive in The Last of Us: Part 2.
In the video, Naughty Dog starts off by discussing how they want the player to experience how hard certain decisions will be for the characters which will ultimately make it hard for the player as well. This will also tie into the pressures of survival, along with how items like scrap or a bottle of alcohol will also be important for survival.
The team also touched on how even though Ellie is smaller and more nimble than Joel, she is still the "smallest person in the room." That said, she will still need to be able to meet the challenges to survive by fighting a bunch of people that are all bigger than her. Whereas the first game had a climb button, in order to make Ellie more nimble, the team added a jump button to Part 2 which also makes the combat much more verticle and allows Ellie to use elevation to her advantage.
Ellie can also go into a prone position, during which she will have access to all weapons, items, and crafting while in that position. Allowing her to be able to get down on the ground and crawl will also provide access to smaller areas in which to hide. That said, the enemies this time out are also smarter, which means they have the ability to look under things, such as a car or truck. You may be safe there for a while, but eventually, the enemy will start to look under things and can yank you out to try and kill you.
Dodging will provide the ability to get away from a punch or stab, and also provide the ability to pull off a counter-attack. It will also give Ellie a chance to run away from a confrontation if that is the best option.
If you watch the video, Naughty Dog also goes a bit into the level design and how it strived to make the world feel like a real space. The team discusses how the design is so open, there are some gameplay sequences that you can completely miss.
The previous inside look at the game focused on the story, and if you missed it, you can watch it at the link.
Next week, a video focusing on more details will be released on May 27, and the final inside look at the game will touch upon the world. It will be released on June 3.
The Last of Us: Part 2 releases June 19.