Shadow of the Colossus: how to beat Colossus 6 - The Temple Giant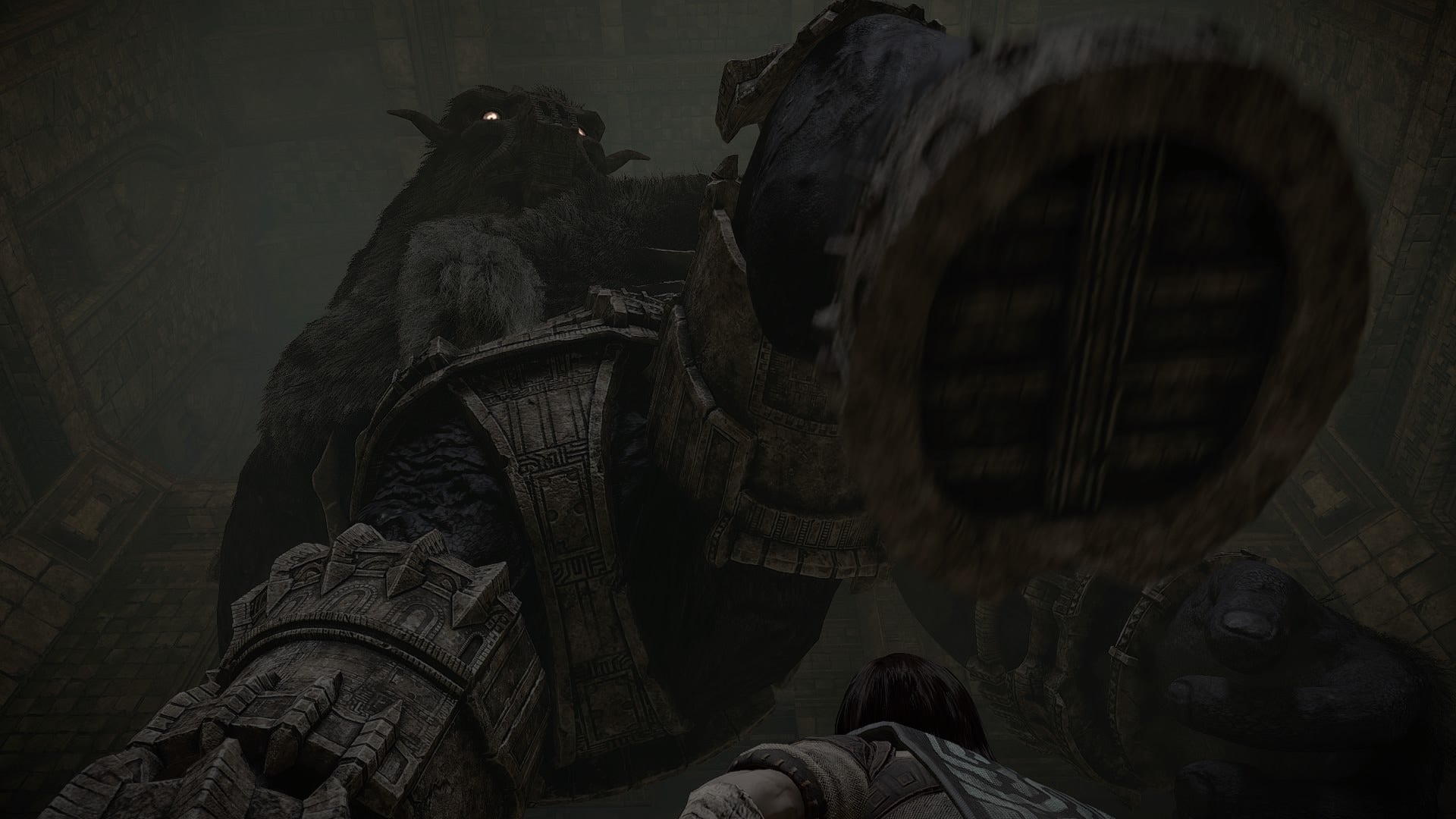 By the beard of Zeus, this one's feisty!

Head South West from the Shrine and you begin to see thick tall trees on the horizon. As you get closer you'll see they are on top of a rocky ledge, but steer to the right of this and you'll find yourself on a path through the forest.
Where to find Colossus 6: The Temple Giant
Map location: D6
Follow the path to a cliff edge and through a short cave, where you will arrive in a desert.
Use your sword to pinpoint a cliff edge in the distance and head that way. It's hard to see from a distance through the sandstorm, but the temple is carved into the rock to the right of a large, thick tree. Once you see the entrance you can drop down through it, follow the corridor and arrive in a big chamber. Drop right down to the bottom - don't worry, you'll survive.
The Temple Giant is going to try and stomp you, so run to the far end of the chamber, climbing the walls as you go. The Temple Giant will smash these, so just keep moving until you arrive at pillars holding up a stone platform. Hide in the shadows.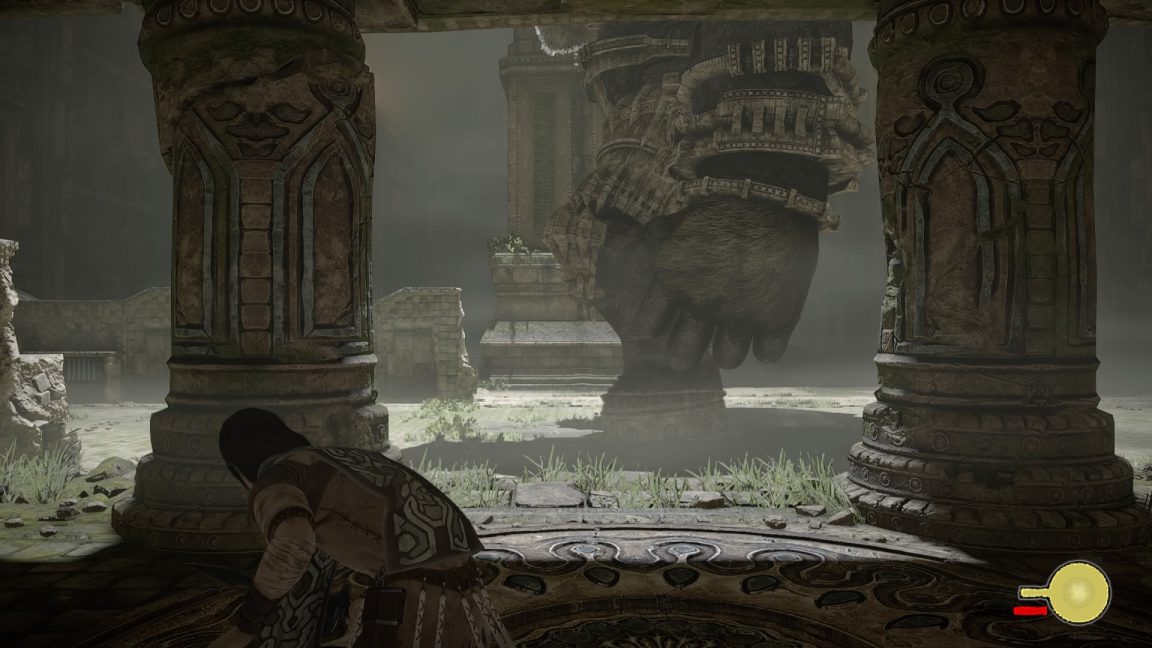 When he comes over to look for you he will lower his head to peer into the dark. This is your cue to run out and jump and grab onto his beard. Climb the Temple Giant's head and stab the top of its weak spot a couple of times.
You now need to climb down to its lower back, just underneath the left shoulder blade you'll find the second and final weak spot.
Hit this a few more times to kill the Colossus and earn the Trophy: Tomb of the Giant.
Back to How to beat Colossus 5: The Bat
Return to Shadow of the Colossus walkthrough and guide
Forward to How to beat Colossus 6: Lightning Fish