See the Temple Garden, and Forge maps from For Honor's Shadow and Might DLC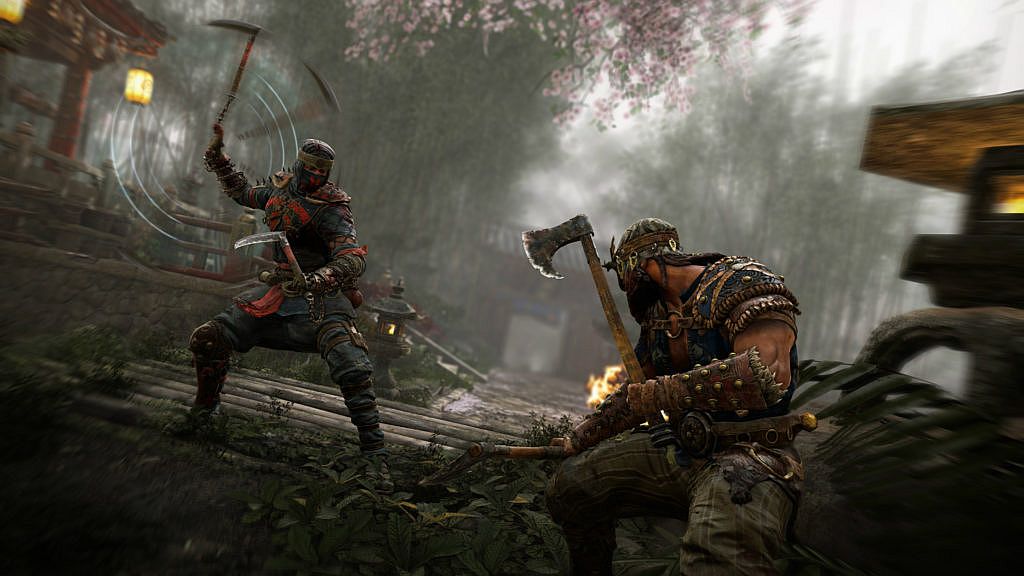 The two new battlefields you'll be visiting in For Honor in a couple of weeks.
With the release of For Honor's first DLC, Shadow and Might, approaching, Ubisoft has been revealing more and more of the content coming to the game on May 16.
Shadow and Might adds two new heroes, the Knight Hybrid Centurion, and the Samurai Assassin Shinobi. The new characters will first be released for free to season pass holders. Standard edition owners will be able to purchase them using in-game credits later.
Everyone, however, is getting two new maps for free on May 16. These are Temple Garden, and Forge. In the video above, we get our first look at the beautiful Temple Garden battlefield. As with all For Honor maps, Temple Garden has several variations with different time-of-day and weather conditions, and the trailer shows off all of them.
The Forge map, seen below, is set in Ashfeld, home of the Knights faction. The Forge name is literal, as the map features several locations that manufacture arms for the faction. The snowy version stands out as the most unique of all of the game's maps.
Shadow and Might releases May 16. The maps will be available for all players on the same day as part of an update.