Rumour: New Assassin's Creed is "huge" like Skyrim, purported screengrab leaks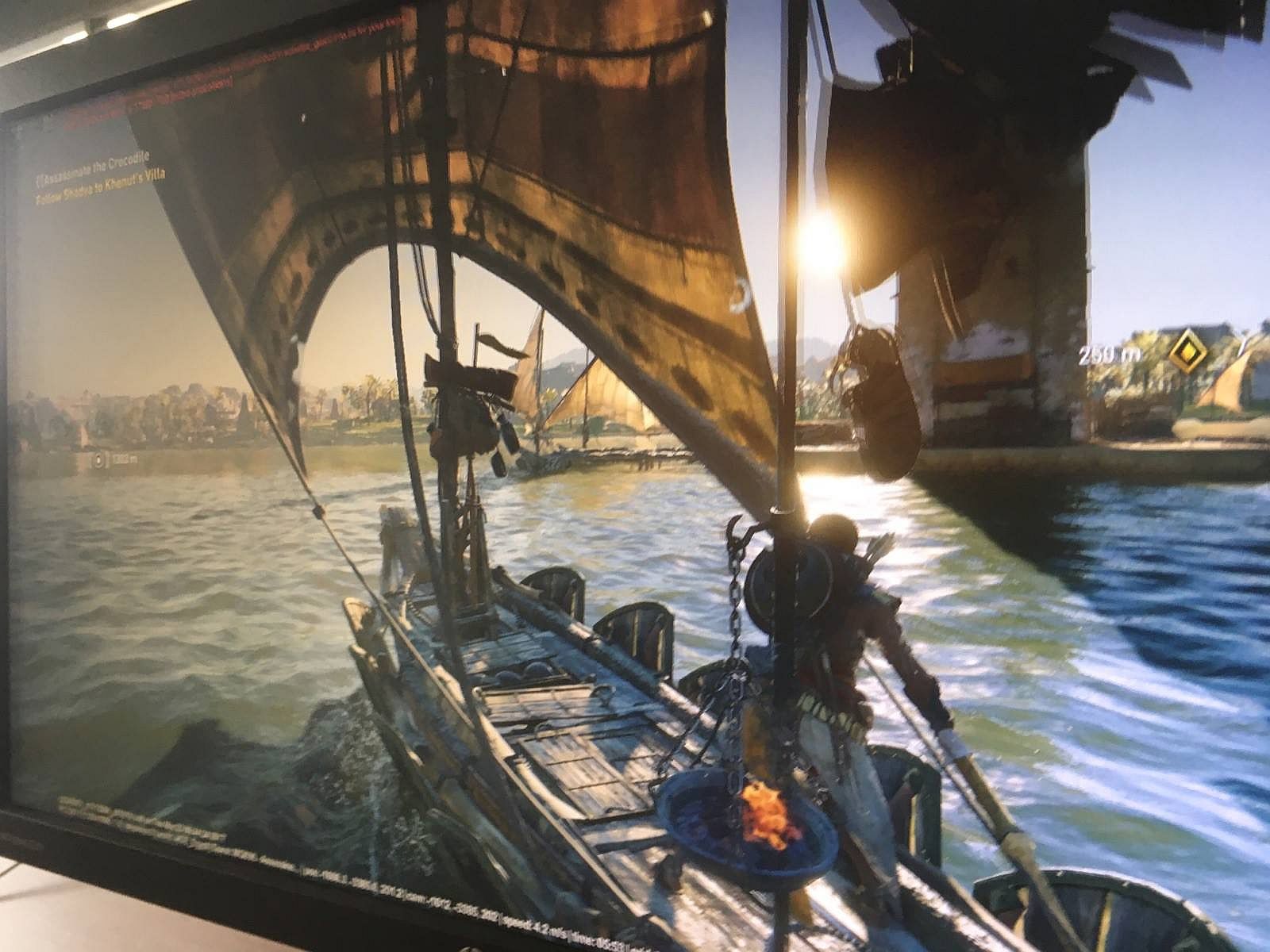 Assassin's Creed Origins ditches its working title, and a slew of new details emerge.
Rumours about the next Assassin's creed game have been swirling about during the series' much-needed break. The latest one is suggesting that it'll go down the Syndicate route, with a pair of male and female protagonists.
Thus far, we've heard that the project's title is Assassin's Creed Empire, and that the setting for the game will be Egypt.
WWG claims to have spoken to sources at Ubisoft who have confirmed that the game will be revealed at E3 in a few weeks, and that the new title is Assassin's Creed Origins.
Apparently the game is "a vast open world experience" set in Egypt, telling the tale of the original Assassin's guild. Character progression won't be intertwined with the story to the same extent as previous titles in the series, with one of the sources going so far as to compare it to Skyrim. Players can even venture beyond the bounds of Egypt, "possibly even as far as Greece," says WWG.
The freedom and exploration sound like a far cry from the usual fare of the franchise. Another source told WWG that Assassin's Creed Origins is the game will be "huge," and the biggest Assassin's Creed game created.
Boats and naval combat are also purported to be a part of the gameplay, as you can see in the image above posted on this Reddit thread. The guy manning the boat also looks similar to purported leaked screenshot of the game from February.
If you zoom in on the image posted over on Imgur, you'll notice a couple of objectives in the top left of the screengrab: "assassinate the crocodile", and "Follow Shadya to Khenut's villa" - which appears to be a reference to Queen Khenut during the Fifth Dynasty (thanks, GamesRadar).
Following the E3 2017 reveal, we can expect a fall release which is in line with the series' usual October release date. Until Ubisoft announces the next Assassin's Creed game, again, take everything in this post as a rumor.
Have you been eagerly awaiting the next installment? Are you still fatigued with the series, or has the break made you long for that iconic hood? Chime in below.