Resident Evil series sells over 100 million copies worldwide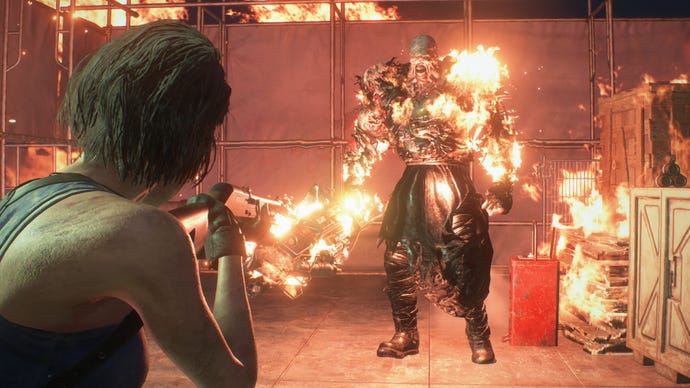 The Resident Evil series recently hit a particularly significant milestone in that it has now shipped 100 million copies worldwide.

The news comes from a pair of Capcom reports which, when considered alongside one another, account for at least 100 million total global sales for the Resident Evil series.
The first report actually comes from the end of March, and includes sales figures for a range of Capcom's most iconic IPs. Across 49 titles, the Monster Hunter series sold 63 million units. Meanwhile, Street Fighter has seen 44 million copies sold throughout its 93-game run.
Capcom's golden goose, predictably, was Resident Evil. 135 titles since its inception, the series had sold a whopping 98 million units as of March 31, 2020.
The second report is what specifically clarifies that Resident Evil sales have now topped 100 million. The recently released Resident Evil 3 remake managed to ship two million units within five days of its release over a month ago. I'm no mathematician, but I am pretty sure 98 + 2 = 100.
The second report specifically says that the total is 95 million, but a) 98 + 2 = 100, and b) the 95 million figure is asterisked with an addendum attaching it to a timestamp of December 31, 2019, three months earlier than the 98 million figure that appears in the first report. By combining the faculties of reporting and mathematics, we can arrive at a clean 100 - which has likely been surpassed since.
The spike in sales between December 31 and March 31 appears to be approximately three million units, which might sound ludicrous at first, but makes sense. Just today, we reported that video game sales were the highest they have ever been in the US last quarter.
Financial successes in other franchises can attest to this - it was recently reported that Final Fantasy 7 Remake sales have surpassed 3.5 million worldwide, while Nintendo boss Shuntaro Furukawa confirmed that Animal Crossing: New Horizons has already topped lifetime sales predictions.
Happy 100 mil, Resi.