Video game sales were the highest they have ever been last quarter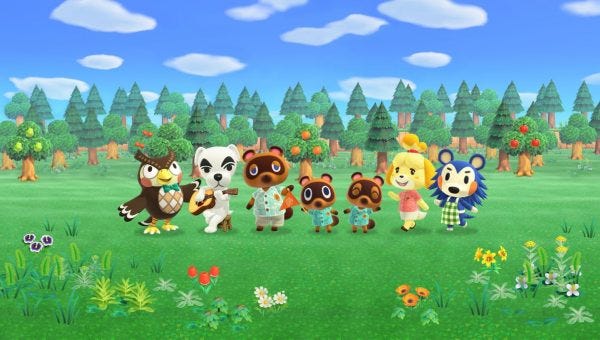 Stats for video game sales in the first quarter for 2020 were recently unveiled, highlighting that video game sales in the US were the highest they have ever been in a single quarter.

The information comes from an official press release from the NPD. According to the NPD report, "overall total industry consumer spending on video gaming in the US reached a record $10.86 billion in the first quarter of 2020." These figures indicate that sales have increased by 9% from the same time period last year.
The report mentions a variety of games which were among the best-selling titles of the quarter, including new releases such as Animal Crossing: New Horizons and DOOM Eternal, as well as evergreen staples such as Grand Theft Auto V, Minecraft, and Fortnite.
It is quite clear that the reasoning behind this record quarter was hugely influenced by the coronavirus and the increase in people playing video games as a result of having to stay indoors.
"Video games have brought comfort and connection to millions during this challenging time," said Mat Piscatella, games industry analyst at The NPD Group.
"As people have stayed at home more, they've utilized gaming not only as a diversion and an escape, but also as a means of staying connected with family and friends. Whether it was on console or mobile, PC or virtual reality, gaming experienced play and sales growth during the first quarter."
The quarter also saw hardware sales increase by 2%, amounting to a whopping $773 million overall.
These figures, despite being record-breaking, don't come as much of a surprise. Last month, Final Fantasy 7 Remake sales surpassed 3.5 million worldwide, while Nintendo president Shuntaro Furukawa recently confirmed that sales for Animal Crossing: New Horizons have already surpassed lifetime sales predictions.
Despite these increases, it is yet to be seen how video game sales will perform in the coming months, especially with the considerable amount of delays likely to appear as a result of COVID-19. Just today, Nintendo announced that it expects to see a "large impact" to game development due to the coronavirus.