The Red Lantern, Black Myth: Wu Kong and more of our favourite indie games this week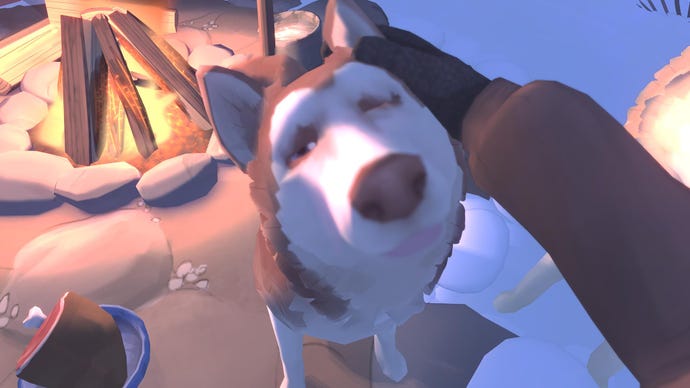 It's been quite the busy week for indie game news. Between Nintendo's Indie World debuts, and the show's various shadow drops, Switch owners have plenty of games to look forward to and play even as the first-party slate dries up.
You are, of course, reading our weekly hidden indie gems feature where the aim is to bring you a couple of new indie games on the horizon, and some that can be played this weekend.
Hot indie games week of August 17
Black Myth: Wu Kong
Small Chinese teams continue to impress with production values you'd expect from Western AAA developers. The latest project out of the Chinese development community is Black Myth: Wu Kong, a martial arts action game in development for PC and consoles.
This week, developer Game Science Studio released 13 whole minutes of gameplay showing off combat, a little bit of exploration and cutscenes, setting the tone for what looks to be a game you might see on Sony or Microsoft's stage in the future.
Black Myth: Wu Kong is based on the classic Chinese novel Journey to the West, where you play as The Monkey King (Sun Wukong). According to industry analyst Daniel Ahmad, the demo was created in Unreal Engine 4, which the studio has been learning to master over the course of more than two years, which is how long it took to create what we see today.
Ahmad says the team took inspiration from God of War, Monster Hunter World and Sekiro: Shadows Die Twice, and it shows. Combat is snappy and fluid, relying mostly on acrobatic moves and martial arts. The engine also seems to handle big groups and one-on-one fights fairly well. Game Science is a team made up of former Tencent talent, and though this is the team's first AAA game at that scale, it already looks to be punching well above its weight with a team of less than 30 people.
Black Myth: Wu Kong, as Ahmad suggests, is at least a couple of years out. It does not even have an English product page, and seemingly no major publisher behind it yet, but it was hard to ignore the buzz around it this week so we had to include it. You can follow its development on the official website.
Sheepo
Sheepo is a metroidvania built on a clever shape-shifting mechanic, featuring a cast of cute animals. The titular character, who looks like a sheep, is on a mission to collect samples of all living creatures on the planet.
Each species is represented by a boss. Once defeated, it allows you to shape-shift into that animal for the rest of the game. Every new form offers access to new areas of the map, in true metroidvania fashion.
They also each move and behave differently, and you're going to be asked to quickly switch between them and adapt on the fly. Sheepo doesn't have combat; you're mostly going to be exploring to collect more samples and open up new areas of the map.
It's not an easy game, though, and the trailer shows some very hectic platforming sections that require a mastery of the shape-shifting mechanics. Even boss fights are essentially platforming challenges that test your speed and efficiency in using the different forms.
Sheepo is coming to Steam on August 26. Wishlist it at the link.
The Red Lantern
Originally revealed at GDC 2019, The Red Lantern has reappeared this week with an updated look. Part survival, part resource management and part rogue-like, The Red Lantern tells the story of a musher (played by Ashly Burch) who takes her sled dog crew on a trip to Alaska's harsh wilderness to train for the big Iditarod Sled Dog Race. You get to adopt four pups, tend to them and explore the snowy mountains of Nome.
The Red Lantern is part of a growing subset of rogue-like games that rely heavily on story moments to advance the narrative in between and within runs. It also brings some of the aforementioned rogue-like elements into the story itself, as the events witnessed within every run are selected from a random pool of pre-determined, authored scenarios.
In one run, you could get attacked by a bear, whereas in another you'd have to survive a harsh blizzard – each would, of course, have different narrative as well as mechanical implications.
The Red Lantern is the first game from Timberline Studio, and it's coming to The Epic Games Store, Xbox One and Switch this fall. The EGS actually has wishlisting now, so feel free to do that at the link.
Games you can play this weekend
You Suck at Parking
You Suck at Parking has perhaps one of the funniest taglines for any game we've featured here. "The only racing game where the goal is to stop," it reads, and it's not without merit.
You might have already surmised that You Suck at Parking is mostly about solving elaborate puzzles disguised in a silly driving game where your goal is to park a car. You Suck at Parking is a physics-based game that challenges you to find the optimal way to park a car in a limited amount of time.
Sometimes that means narrowly avoiding landmines while drifting at speed, and other times it'll send you racing through portals and doing loop de loops as you try to adapt to the not at all realistic situations the game creates. Developer Happy Volcano also promises a fully-featured level editor, and the ability to share your creations with other players.
You Suck at Parking is coming to Steam next year, but you can sign up for the closed alpha today to get early access starting sometime next week.