[UPDATE] PS3 version of Red Dead Redemption gets extra goodies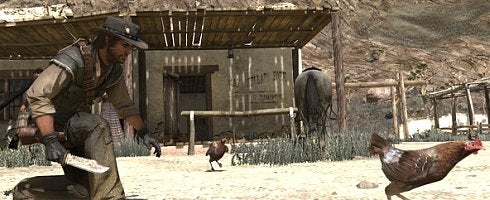 Update: Game Informer has a picture of the outfit through here.
Original: Those purchasing the PS3 version of Red Dead Redemption next week will notice that they're getting some bonus content.
There's also some new screens showing different things you can hunt that were released today.
The exclusive content on PS3, dug up by Examiner, is Solomon's Folly Gang Hideout and Walton Gang Outfit which is listed on the game's retail box, and is automatically included, no download needed, apparently.
We'll mail Rockstar and see if we can get any additional information on this for you.
Meanwhile, check out the launch trailer for the game through here. It contains some old footage in it, but it's still rather awesome.
Oh, and those huntin' scenes from the game we mentioned, can be found here.
That chicken better run for its damn life is all we have to say on the matter.