Pokemon Sword and Shield Mythical Zarude has a healing signature move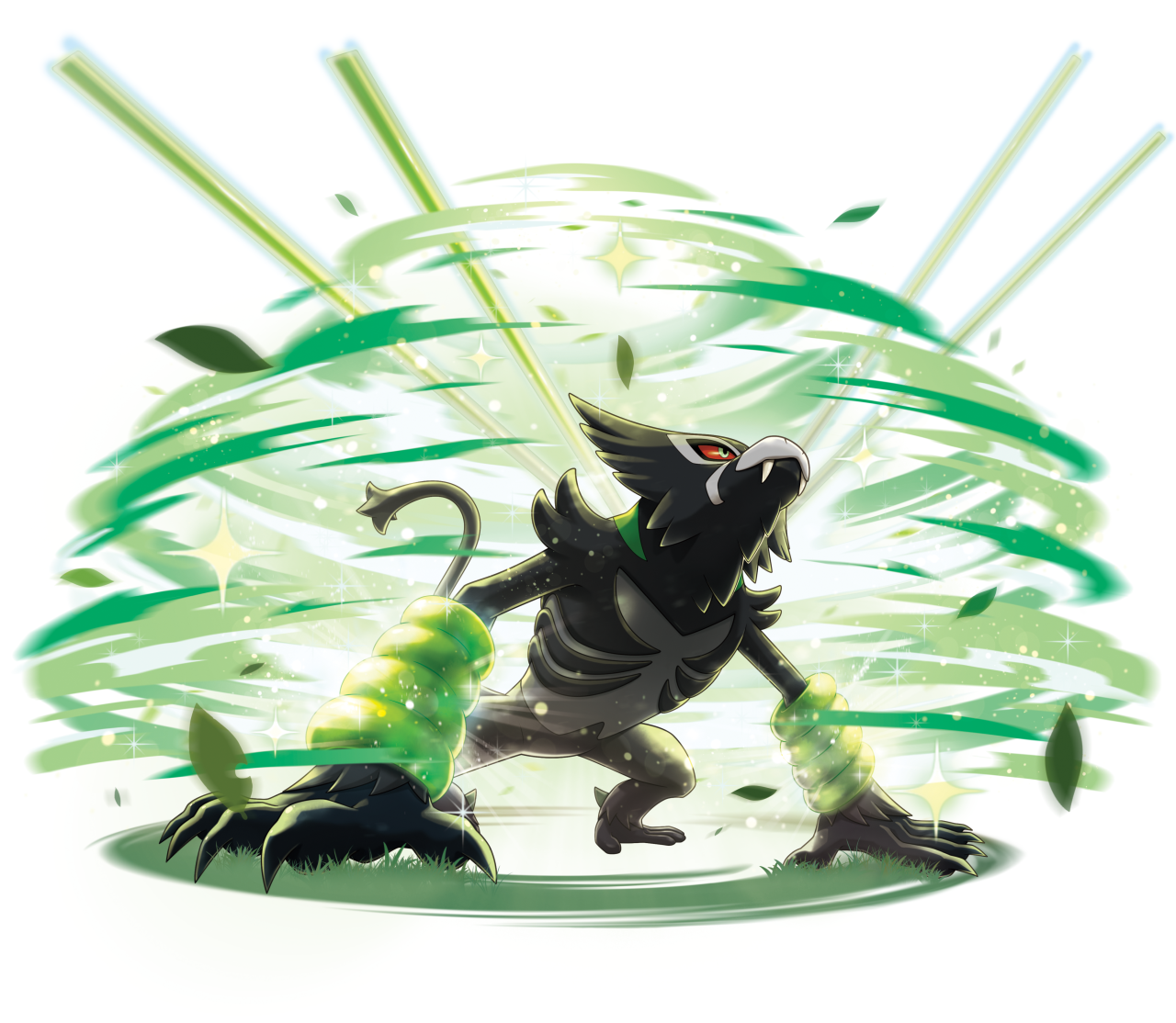 The new Mythical creature coming to Pokemon Sword and Shield, Zarude, has an interesting signature move.
Pokemon Sword and Shield Mythical Pokemon Zarude's signature move was revealed today, and it's called Jungle Healing.
Once Zarude reaches Level 90, it can learn this unique move. In this Grass-type status move, the Pokemon wraps its vines around trees, absorbs their energy, and then releases that energy combined with its own.
Healing power will then "radiate around the area" and heals both Zarude and its ally Pokemon. This restores their HP and cures them of any status conditions.
The rogue monkey Pokemon Zarude was revealed back in February, and it likes to swing around using trees and branches when battling. The Dark/Grass-type Pokemon also uses the ability Leaf Guard where it grows vines from the back of its neck, wrists, and feet. These can be used to hit an opponent.
Zarude can't be encountered in regular gameplay, and a date for when it will be added to the game has not been provided.