Pokemon Go Trainer Battles introduce PvP and an unlockable second charged attack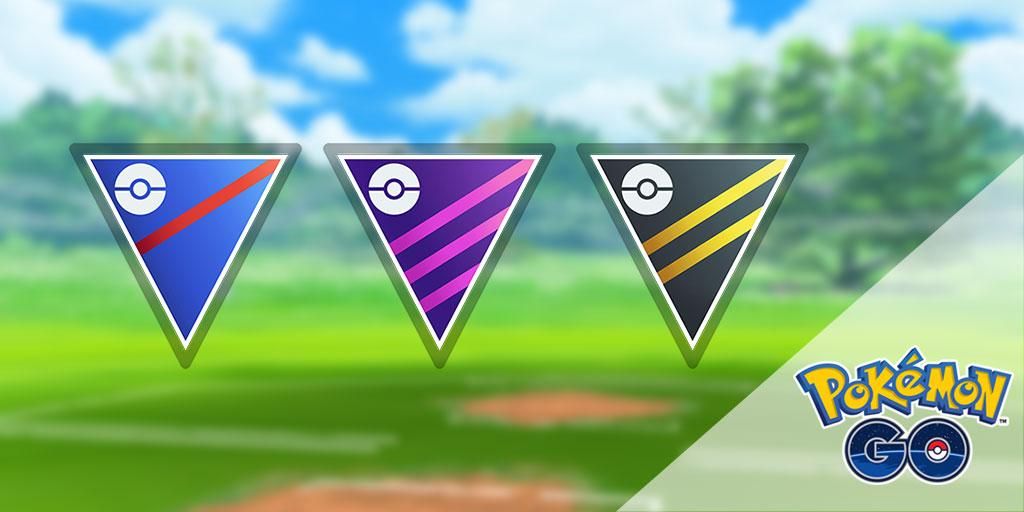 True PvP Pokemon Go trainer battles are finally coming to Niantic's smash-hit mobile game this December.
The roll-out is level-gated, so the most hardcore Pokemon Go players get a chance to test it out first, but it looks like the idea is to have something for everyone - not just placating die-hard Pokemon masters, but reeling in new and lapsed players too.
Trainers take part in one vs one battles with a team of three Pokemon in matches that are balanced to last about as long as a gym or raid battle, with a similar timer. And to add an extra layer of tactical depth, you get to unlock a second charged attack for your Pokemon - which is great for covering your type weaknesses and hitting your opponent's.
Pokemon Go PvP battles
Pokemon Go needed to come out with a showpiece feature to differentiate itself in the Pokemon stable of games after Let's Go launched recently with similar catching mechanics, and Niantic has delivered a system that is distinct enough from the other modes to feel fresh. Still, this is unmistakably Pokemon Go.
After trying an early build of this new PvP mode, it's clear there's potential here.
There are two main things that you can do with Pokemon Go battles: PvP and practice battles against the Team Leaders: Blanche, Candela, and Spark.
The team leader battles against the AI give Pokemon Go players a new daily activity to keep them ticking over, with bundles of items up for grabs each day as they steel their tapping fingers for true PvP. Each leader is a different difficulty level, with Spark as the hardest. He isn't a total pushover, so there'll be a decent challenge at least while you get used to things.
Not only that, but because of the items on offer, I can see the leader battles actually giving people who live in an area without a Pokestop or gym nearby a reason to log in when they're not going out for a walk. The main reward is Stardust, but rare drops include evolution items like the coveted Sinnoh Stone.
Although there aren't any specific plans to introduce battles with characters from the main series of Pokemon games right now, Niantic did say it's something the developer is looking at - but don't get your hopes up for anything any time soon.
On the PvP side of things, Niantic is emphasising the role of organised face-to-face interaction in the Pokemon Go community. There's no way to detect who around you is playing, so you'll need to have specifically arranged to meet on your own.
PvP battles have been a long time coming, and it's clear that Niantic has prioritised getting Pokemon Go's Friendship System out and working as a foundation it could build the matchmaking off of.
That means you can initiate a remote battle with friends who you've built up your Friendship Level with but, other than that, most battles have to be face-to-face.
To start a battle, one player enters the menu and generates a QR code which another can scan with their phone camera to send an invite across. Once accepted, the battle begins. It's a smooth system that flows nicely, but it's worth bearing in mind that Niantic has had issues rolling out new features in the past, so we can assume that there might be a few Caterpies to drown in insecticide when battles first launch.
How CP works in Pokemon Go battles
There are three tiers of battle that you can compete in: Great, Ultra, and Master. Each has its own CP limit: 1,500 for Great, 2,500 for Ultra, and Master is uncapped.
They're not supposed to be easy, medium, and hard tiers, though. Niantic wants all of them to be competitive, with different metas, competitive teams of Pokemon, and strategies emerging across all three.
It's a little like the fan-made Smogon Tiers from the competitive side of the main series of games, but much less restrictive. CP is king, and is the only thing that will determine where a Pokemon can compete - no ban lists, no outlawed attacks.
Niantic says this is to make the system as transparent as possible, so new and old players don't have to memorise a whole meta's worth of stats and avoid Pokemon that can seem to have been put arbitrarily on the naughty step.
It's still a three stat system under the hood - with attack, defense, and HP - so there's a extra layer of strategy there for people who want to get right up to the CP cap, but it's not absolutely essential if you just want to have fun.
Niantic has considered and is looking at bringing across more mechanics from the core series of Pokemon - like double and triple battles - but there are no concrete plans yet.
What are the battles actually like?
The primary input method is still tapping on the screen - so get strengthening those knuckles now, or go for the two thumb method like me - but, thankfully, there's a bit more strategy involved than the battles in Pokemon Go's other modes.
You have your regular fast attack and charged attack, as well as the added strategic dimension of a second unlockable charged attack, which gives a lot more options for type coverage - all the more important when you've only got three in a party.
These second charged attacks are taken from the currently available pool - so no new moves - but it still opens up an unbelievable amount of options.
There's something else in the mix too, since you can now deploy a limited-use shield to block damage from an incoming charged attack. In the demo, this was limited to two uses per battle, and did seem to have the potential to swing the outcome - especially with a bit of knowledge about which attacks do the most damage.
The build I played did seem a little snowball-y, meaning if you fell behind it was difficult to catch up, so it was a bit of race to see who could spam two charged attacks most quickly to use up their opponent's shields. But as a meta emerges, and a bit more thought goes into team selection and the best times to use a shield, this could subside.
Genuinely, this does look like a fundamentally strong feature that offers something to all levels of Pokemon Go players. Whether it's enticing enough to bring back lapsed players on it's own, though, isn't as certain.
Face-to-face PvP is always going to be niche, but you never know, an AI battle to come back for every day might be enough to keep at least some people interested. More ways to interact and do fun things with the Pokemon you've worked hard to track down or hatch is always going to be a good thing.
For more on what's coming to Pokemon Go in December, check out our page on the December Pokemon Go Field Research quests.