Pokemon Go Spring Event 2020 kicks off next week with Pokemon wearing flower crowns
Pokemon Go players can enjoy the new Spring Event starting next week.
During the spring Pokemon Go festivities, Buneary will be wearing a flower crown, while egg and spring-centric Pokemon will appear more often in the wild.
Pokemon Eggs will also hatch with Pichu and Togepi also wearing flower crowns.
Niantic is continuing to provide ways to enjoy the game in an individual setting. Because of this, you'll receive 1/2 Hatch Distance when Eggs are placed into Incubators until further notice, so be sure to turn on Adventure Sync.
The Spring event runs April 9-16, and you can expect the features outlined by Niantic below.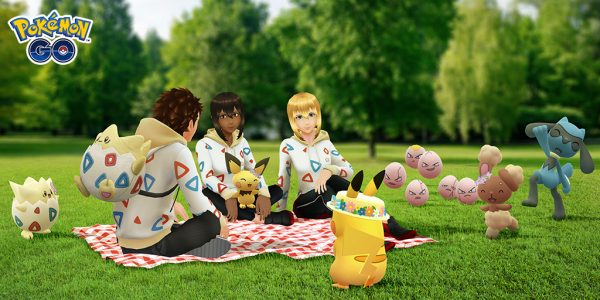 Features
The following Pokemon will be appearing more often in the wild: Exeggcute, Chansey, Mareep, Marill, and Torchic. If you're lucky, you might encounter a Shiny Exeggcute.
Buneary wearing flower crowns and Pikachu wearing flower hats will also be appearing in the wild. If you're lucky, you might encounter Shiny ones, too.
The following Pokemon will be hatching more often from 2 km Eggs: Pichu wearing a flower crown, Togepi wearing a flower crown, Happiny, Munchlax, Tyrogue, Chingling, and Riolu.
All Eggs received from Gifts during the event will be 2 km Eggs.
There will be event-exclusive Field Research tasks that reward encounters with Alolan Exeggutor, Azumarill, and—if you're extremely lucky—Audino.
A Togepi-themed bag and hoodie will be available in the in-game shop.
Bonuses
2× Hatch Candy
Lucky Eggs will last for one hour
And remember that as mentioned above, a 1/2 Hatch Distance bonus is ongoing until further notice—which means it will be applied during this event. Just make sure to place your Eggs into Incubators while the bonus is running.