Pokemon Go reveals stacked Extraordinary Raid Week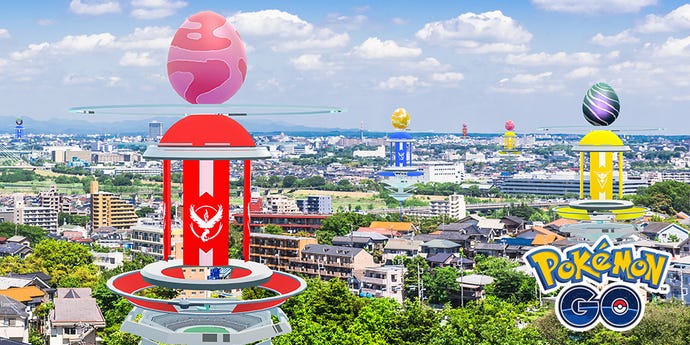 Pokemon Go players have a full week ahead of them.
Niantic has revealed that Pokemon Go will be hosting an Extraordinary Raid Week next week for players around the world. The festivities kick off on Tuesday, May 21 at 1pm PT, 4pm ET, 9pm BST, until the following Tuesday, May 28.
During the week, you'll see four tiers of raids that reward double Stardust, and double raid XP. There's also a chance Shiny Bronzor will spawn during the week.
Here are the four raid tiers available on Extraordinary Raid Week:
Level one: Machop, Slakoth, Shinx, Bronzor.
Level two: Misdreavus, Kirlia, Mawile, Feebas, Clamperl, Bibarel.
Level three: Alolan Raichu, Chansey, Scyther, Aerodactyl, Floatzel.
Level four: Alolan Marowak, Dragonite, Tyranitar, Absol, Metagross.
On Wednesday, May 22 between 6-7pm local time, Pokemon Go will be hosting a special raid hour where all raid levels will have a higher chance of spawning.
Finally, Lapras will be joining raid battles for a limited time during the same week. In the Americas, Greenland, Europe, the Middle East, Africa, and India this will take place between 11am to 2pm local time on Saturday, May 25. The same event will be live between 11am to 2pm local time on Sunday, May 26 for players in Asia-Pacific.
During this Lapras Raid Day, players will receive up to five Raid Passes from Gyms at no cost, with a chance for Shiny Lapras to spawn.