Pillars of Eternity 2: Deadfire in development, crowdfunding campaign kicks off on Fig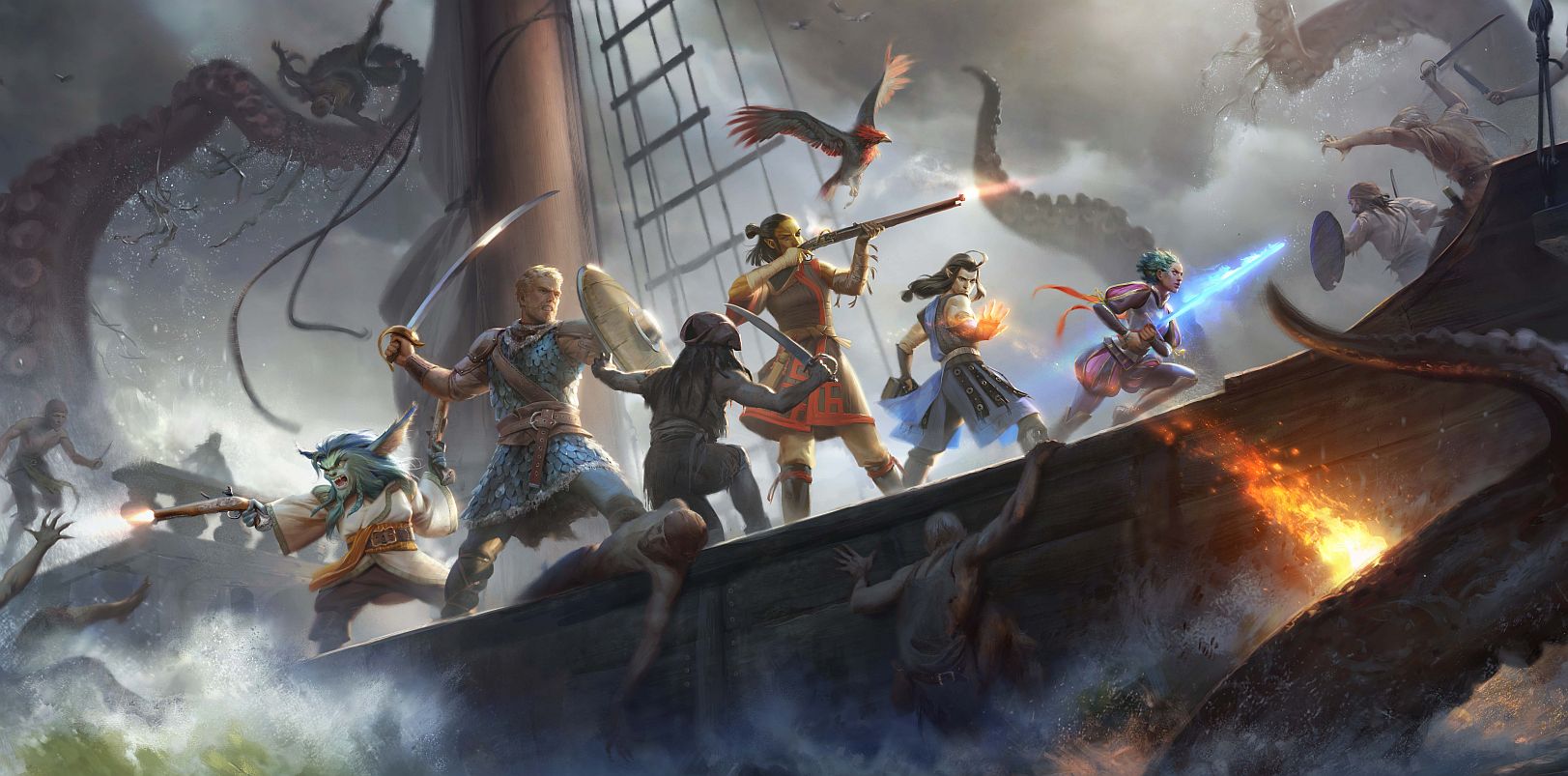 Pillars of Eternity fans who figured out what Obsidian Entertainment was teasing with Project Louisiana, should start collecting their bets: Pillars of Eternity 2 is in the works.
Announced today, the isometric, party-based RPG Pillars of Eternity 2: Deadfire is a sequel currently in development for Linux, Mac and PC.
Like Pillars of Eternity before it, Obsidian will crowdfund the game, but instead of taking it to Kickstarter where it remains the fourth most funded game of all time, Pillars of Eternity 2 will instead use Tim Schafer and co.'s Fig.
The studio chose Fig as its funding method so it could offer both equity and reward opportunities to backers. The funding goal is set at $1.1 million with $2.25 million open for equity.
"We are so thankful to our fans, who believed in us and made the original Pillars a huge crowdfunding success," said Obsidian CEO Feargus Urquhart in a prepared statement. "For the sequel, we have turned to Fig for our fan-funding needs because we not only wanted our fans to help shape Pillars of Eternity 2: Deadfire, but to financially share in its potential as well.
"Pillars of Eternity set the standard for quality among fan-funded games by not only delivering an amazing game, but also making good on everything we promised to our backers.
"Our goal for Pillars of Eternity 2 is to improve on what fans loved about the original while adding features our fans want to see: truly living cities, more freedom to explore the open world, and pushing what we do best at Obsidian – letting players define and play the role they want to play."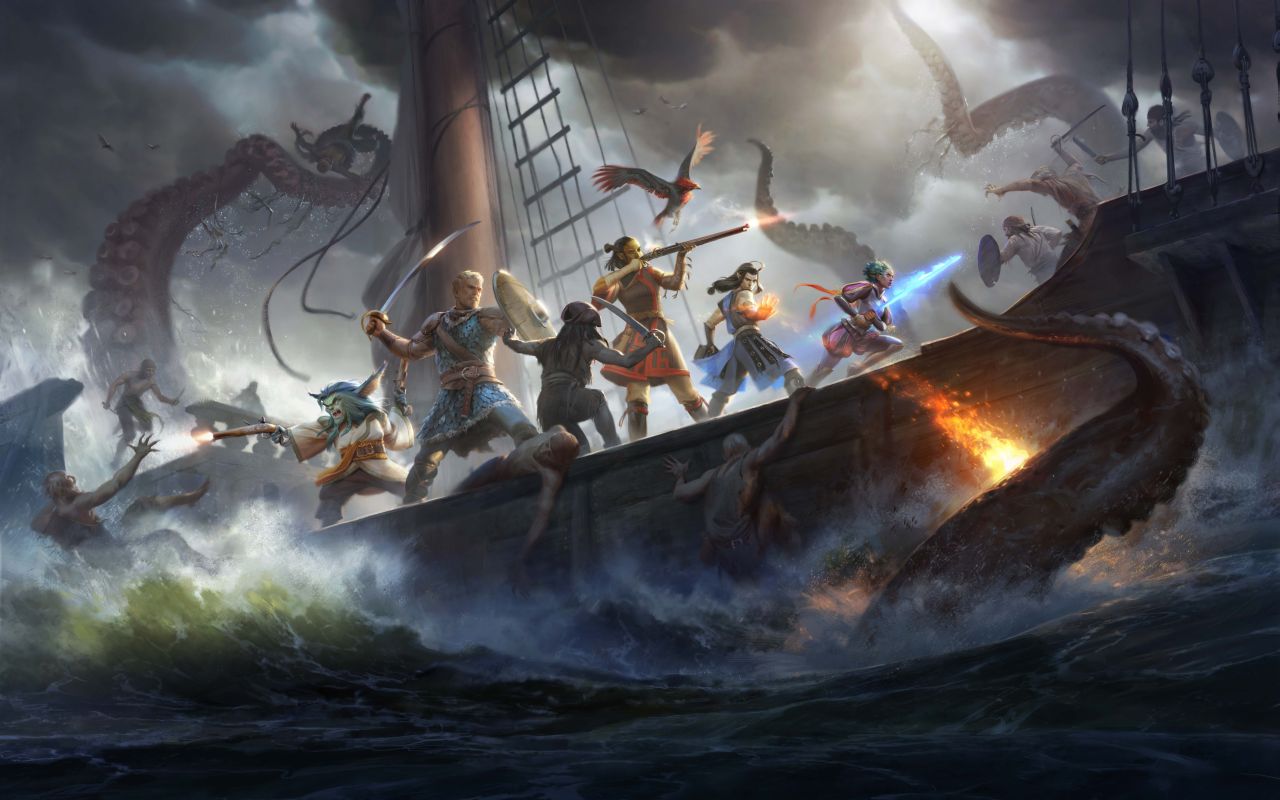 Pillars of Eternity 2: Deadfire will take players back to Eora, to explore the uncharted Deadfire Archipelago. Here, they will "fight for their souls" as they hunt down the god Eothas.
The god of light and rebirth was thought dead, but instead inhabits a stone titan which has been buried under your keep, Caed Nua, for a millennia. Upon waking, he destroys your stronghold and leaves you near death. The player will need to track down Eothas and "demand answers which could throw mortals and the gods themselves into chaos."
Below, you will find a list of game features outlined by Obsidian.
Deadfire Archipelago - Voyage by land and sea across the myriad islands of Deadfire to discover new cultures and environments. Resolve a multi-layered conflict between the locals, ambitious trading companies, and bands of pirates in your search for Eothas.
Living, Breathing World - The inhabitants of Deadfire have jobs and lives of their own. Because of this, they will carry on with their affairs even when you're not watching. This means quests may even present different opportunities due to when and where characters and environments are approached.
New Companions – Some familiar faces will be returning, but Pillars of Eternity 2: Deadfirewill also includes new travelers with their own stories. Companions are tightly intertwined with the fate of Eothas, Deadfire, and will change based on the player's choices over the course of the story.
Pillars of Eternity Continuance - Players will be able to continue the story began as the Watcher of Caed Nua in the first game, and see how their decisions and actions in the Dyrwood persist in Deadfire.
You can find out more on the game, funding goals, and other information through the Pillars of Eternity 2: Deadfire Fig link.
Disclosure: I backed the original Pillars of Eternity on Kickstarter at the $25 tier.