Pillars of Eternity 2 or a new Fallout? Obsidian teases "Project Louisiana"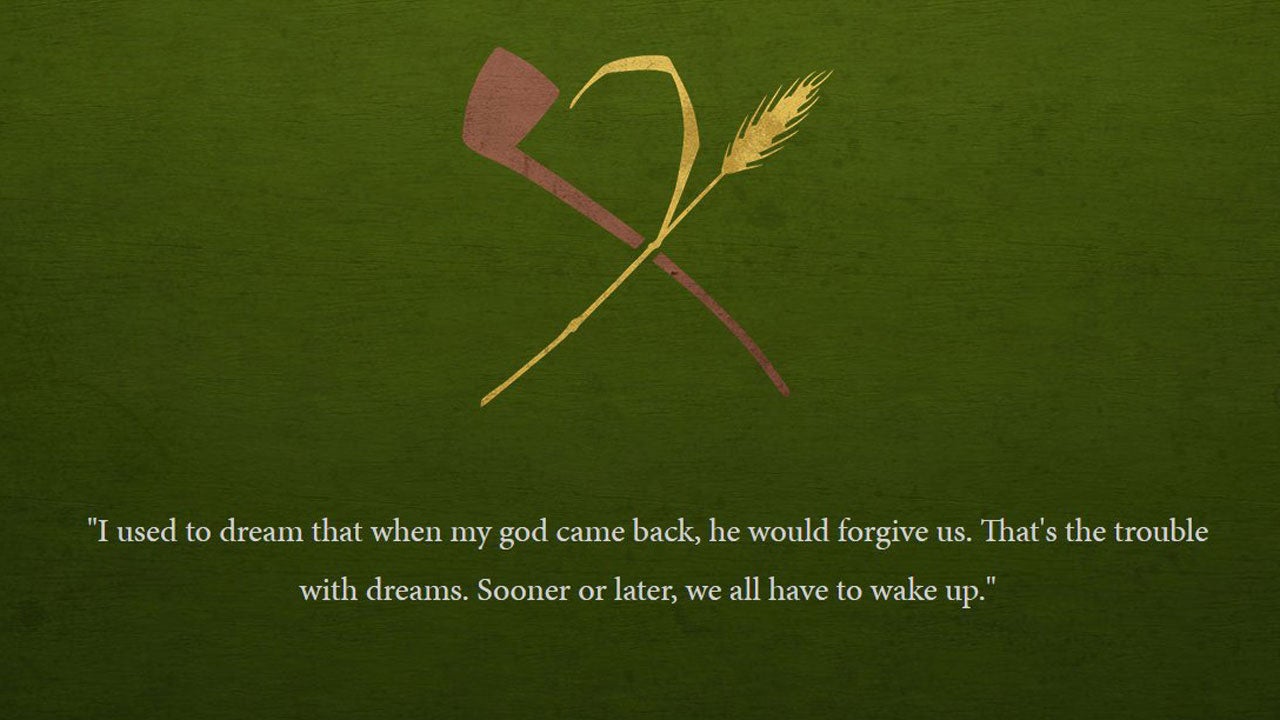 RPG specialist Obsidian Entertainment has something new in the works.
https://t.co/yYtvhfc4jV pic.twitter.com/8dCj0tX2bG

— Obsidian (@Obsidian) January 18, 2017
Obsidian has begun teasing something currently rejoicing in the codename "Project Louisiana".
The tease takes the form of a splash image showing an axe and a stalk of grain, with the words "I used to dream that when my god came back, he would forgive us.That's the trouble with dreams. Sooner or later, we all have to wake up."
Obsidian posted the images to its website and to Twitter, where it also suggested users head to the Obsidian forums to discuss the enigma. That's where the name Project Louisiana pops up, but apart from that, we're completely in the dark.
The Obsidian faithful on the forums have turned up a series of glyphs hidden in the website's code, which they've partially decoded using a key posted by an Obsidian staffer on Instagram a week ago.
The resulting letters don't yet seem to spell out anything meaningful, but if Obsidian intends to lead us a merry AR chase or drip feed teases, we may learn more from this promising lead in time.
Current speculation favours two possibilities for Project Louisiana. First there's Fallout 4: New Orleans, in the same spirit of Obsidian's Fallout: New Vegas. There has been some noise about this due to a trademark filing spotted last year, but it has since expired and everyone denied it anyway. Still, the "Louisiana" bit is compelling.
The other possibility is Pillars of Eternity 2, which seems more likely to me given the glyphs and the splash image. But hey, it could also be something else entirely.