Papoutsis: Dead Space 2 is not a "run-and-gun" game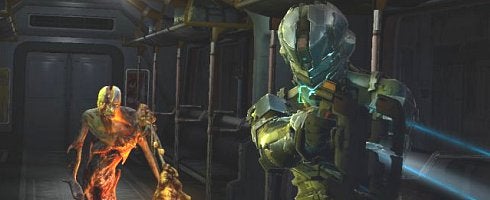 Dead Space 2's executive producer, Steve Paptousis, has told VG247 that those thinking the extra element of action added to the sequel means that it's going to be a run-an-gun game, are wrong.
Speaking with Joe Anderson during EA's spring showcase in London this week, Papoutsis said not to worry about any corny one-liners or running around shooting - the team was just as focused on atmosphere this time around as it was with the first Dead Space.
"Action's been a question that a lot of people have been asking about," he said. "It's funny, because a lot of people say that the first game was a horror-action shooter, and when we've spoken about action this time around, I think some people are taking that out of context.
"As I demonstrated today with the decompression and the impalement elements, those are different mechanics that you can use to defeat the enemies, but also change the pacing of the game.
"What I really want to be extremely clear about with everybody, is that Dead Space 2 is a not a run-and-gun game, we're not turning it into that.
"You can't just maintain tension all the way throughout the game, because what happens is people get desensitized and then they're not scared. So you have to change the pace of the game to really set people up for scares and that's what we're really focused on doing.
"So, anybody that thinks Dead Space 2 is going to turn in to some run-and-gun space marine game where the hero is busting off one-liners is totally wrong and should not be worried about that.
"We are focused on making Dead Space 2 a kick-ass sequel to first game".
Dead Space 2 is slated for 2011 on PC, PS3, and Xbox 360, and you can get the full interview with Papoutsis through here.
New screens can be found here.