Overwatch: Roadhog is getting a nerf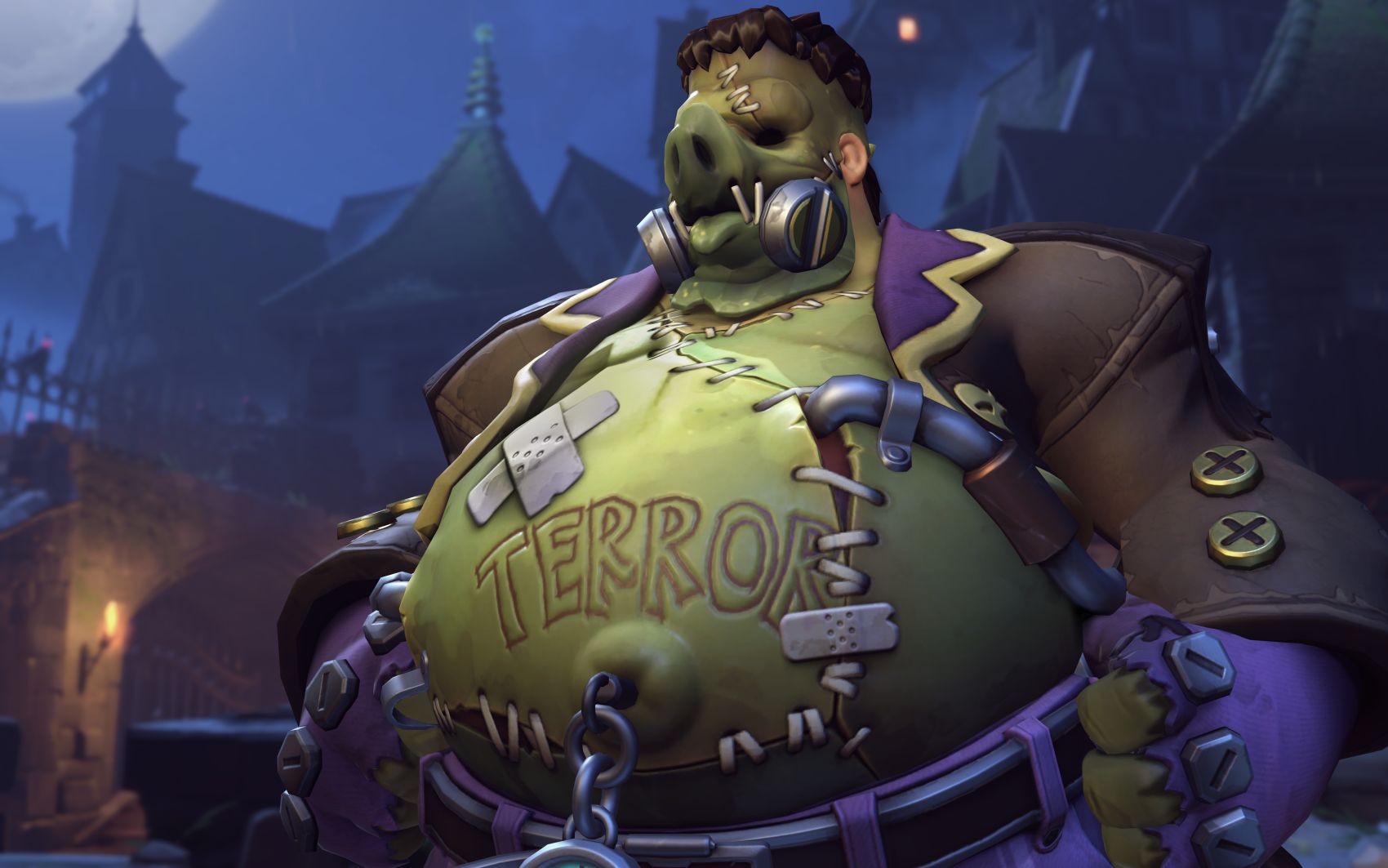 Roadhog's hook may soon require a lot more skill to use.
Overwatch developer Blizzard has revealed another upcoming balance change for one of the game's characters. This time, it's Roadhog, who is going to get a bit of a nerf.
Posting in a thread about previously promised Roadhog changes , principal designer Geoff Goodman revealed a little bit of what the studio has in store for the character.
The changes mainly concern the behaviour of Roadhog's hook and how it affects others. The plan is to make it so hooked enemy will arrive in the position directly in front of Roadhog, not just anywhere in a straight line towards him.
"There is a cap on how far 'to the side' you can be pulled, so you can't just hook someone, spin 180, and dump someone off a cliff," explained the designer. The idea, according to Goodman, is to make the hook feel more consistent, for both Roadhog and his enemies.
In addition, Roadhog players must now maintain line-of-sight at all times if they want to hook an enemy. This is checked from Roadhog's position, not the hook's, which means he's only able to hook enemies he can actually see.
"There is a new persistent line-of-sight check back to Roadhog once the hook has landed. If this check fails, the hook breaks off and returns to Roadhog," added Goodman, revealing that if an enemy moves out of Roadhog's line-of-sight quickly after getting hooked, the hook will break.
These changes will be rolling out soon to the PTR, likely this week, according to the designer. Depending on how the community receives them, the live versions may follow after.