Our Favorites: Each USgamer Staff Member Picks Their 10 Best Games of the Year
We all voted on the best of 2016, but here are our personal favorites.

This article first appeared on USgamer, a partner publication of VG247. Some content, such as this article, has been migrated to VG247 for posterity after USgamer's closure - but it has not been edited or further vetted by the VG247 team.
Our consensus Game of the Year for 2016 will be going up next, but we all have our own Top 10 favorite games of the year.
As usual, our lists ran the gamut from triple-A shooters to racers to quirky little roguelikes like Shiren the Wanderer. Naturally, you probably have your own favorites, so do us a favor and share them in the comments. We want to know what you enjoyed playing the most in 2016! Want to read more recaps? Check out our hub!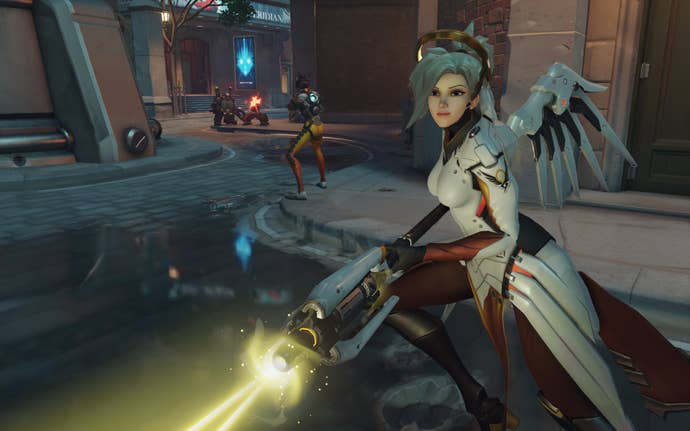 Kat Bailey, Editor in Chief
1. Overwatch
2. Pocket Card Jockey
3. Battlefield 1
4. Pokemon Sun and Moon
5. Madden NFL 17
6. Fire Emblem Fates
7. Dark Souls 3
8. Final Fantasy XV
9. Darkest Dungeon
10. XCOM 2
Outside of Overwatch, 2016 is unlikely to be remembered for its blockbuster hits. But if quirky strategy games and RPGs are more your jam, then it's been a very strong year indeed. The humorous horse-racing puzzler Pocket Card Jockey and the dread-laden Darkest Dungeon both managed to entertain me this year, as did the mostly excellent sequel to XCOM: Enemy Unknown. Fire Emblem Fates, meanwhile, impressed me with its ability to carefully split the difference between hardcore fans and newcomers to the series. But in the end, Overwatch will be the game that I will be playing five years from now, and that's the one that gets the nod from me.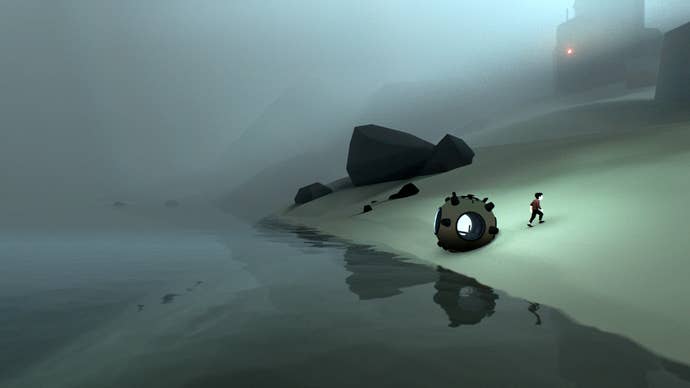 Jaz Rignall, Editor-at-Large
1. Inside
2. Overwatch
3. Firewatch
4. Forza Horizon 3
5. Titanfall 2
6. Call of Duty: Infinite Warfare
7. The Last Guardian
8. Ratchet and Clank
9. Hearthstone
10. The Division

There were certainly plenty of excellent FPS games released this year, three of which make this list. Of them all, Overwatch is my favorite of favorites, although I've also put plenty of time into Titanfall 2 and Call of Duty: Infinite Warfare over the last month or so. The Division's cover-based action also kept me busy earlier this year, and I'm anticipating going back to it over the Holidays to try out the new survival content, which sounds rather entertaining. The rest of my picks are all from different genres. Firewatch is a really engaging walking sim, Ratchet and Clank's bright and zany 3D platform action was just really good fun, and Forza Horizon 3 is hands-down the finest open-world racer yet seen. I played Hearthstone a ton this year, so I feel compelled to include it here, despite it not technically being a 2016 game, and The Last Guardian is simply terrific. However, top of the list is Inside, an absolutely fantastic platform-puzzle-adventure that's not only my most memorable gaming experience of 2016, but one of my favorite releases so far this generation.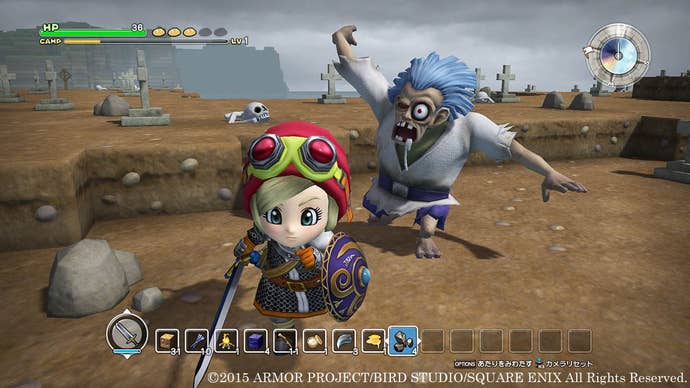 Jeremy Parish
1. Dragon Quest Builders
2. Shiren the Wanderer: The Dice of Fate and the Tower of Fortune
3. Final Fantasy XV
4. Shin Megami Tensei IV: Apocalypse
5. 7th Dragon III
6. The Last Guardian
7. Nights of Azure
8. Super Mario Maker for 3DS
9. Metroid Prime: Federation Force
10. Far Cry: Primal

So, let's see. You put one of my favorite RPG series (Dragon Quest) together with one of my favorite RPG designers (Kazuya Niinou), assemble a "what if" sequel to the console RPG that launched the entire genre, and completely reinvent both the RPG and the sandbox construction game in a single swoop? I can't think of a single thing about that last sentence I don't like. Dragon Quest Builders transcends genres and franchises and demographics to be an immersive, imagination-driving work of genius that resonates the same way as last year's Super Mario Maker did. It's not perfect, true, but I fully expect the highly probably sequel to take care of that.
Otherwise, most of my favorite games this year fell outside the triple-A space, and frequently into the role-playing genre. Final Fantasy XV is probably the only game on my list that really qualifies for blockbuster status, and it's a wonderful, glorious mess; The Last Guardian was an art-house film of a game that just happened to luck into a major publisher's bankroll; Far Cry Primal was very much a case of taking the framework of a blockbuster and putting together a side story with those components.
So here's to the kooky little niche games that entertained so wonderfully. Shiren the Wanderer may have been a humble DS game resurrected to wither in obscurity on PlayStation Vita, but it's a stupendous take on the console roguelike and absolutely should not be missed. Shin Megami Tensei IV: Apocalypse was the Rogue One of SMT, turning the spotlight on a bunch of sideline scrubs and going way darker, narratively, than the original game. And dammit, I have to give it up for Metroid Prime: Federation Force. It's a solid cooperative shooter, and the biggest thing holding it back was the fact that its difficulty doesn't scale based on the number of players, which makes it essentially impossible to complete solo despite that being technically possible. Anyway, 2016 was precisely the kind of great year for smaller games that you'd hope to see at this point in a console cycle. Makes it a lot easier to ignore the industry's eagerness to sell us on the as-yet-painfully uncompelling concept of VR.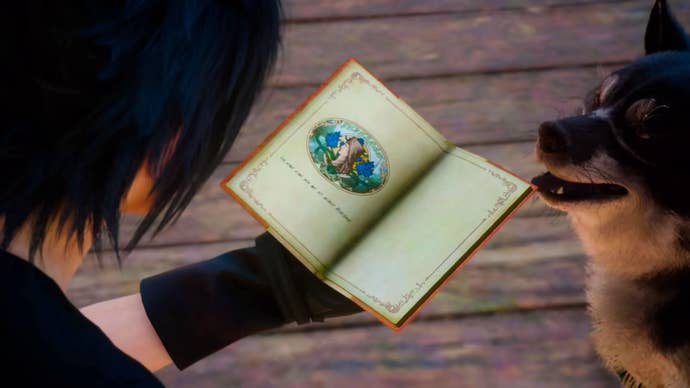 Nadia Oxford, Staff Writer
1. Dragon Quest Builders
2. Dragon Quest VII: Fragments of the Forgotten Past
3. Final Fantasy XV
4. Pocket Card Jockey
5. Rhythm Heaven Megamix
6. Stardew Valley
7. Steamworld Heist
8. Pokemon Sun and Moon
9. Odin Sphere Leifthrasir
10. Bravely Second: End Layer

Gracious, my Nintendo 3DS got a lot of love this year. No wonder I chose it as my best game system of 2016. Dragon Quest VII: Fragments of the Forgotten Past gives westerners another crack at a great entry in the long-running series, and Pokemon Sun and Moon are divine. I also encourage, like, everyone to try two of the system's unorthodox but brilliant games: The horse racing / Solitaire mash-up Pocket Card Jockey and the content-packed rhythm game Rhythm Heaaven Megamix.Oh, and did you give Bravely Second a try? It's not the most innovative RPG in the universe, but it's full of great battles and great laughs.
But not all of 2016's champion games can be played on your toilet. Final Fantasy XV surprised me (and many others, no doubt) by being an engaging, if imperfect, game about four beautiful boys on a beautiful adventure. The top-notch action / strategy game Steamworld Heist brought us an HD re-release, along with some great DLC. Odin Sphere Leifthrasir let me experience a classic action game for the first time without the agony of slowdown. Stardew Valley is bursting with great characters and addictive gameplay elements -- plus my husband Sebastian once got stoned and passed out so he couldn't help me move the cat who was blocking my path to the bed. I subsequently collapsed from exhaustion. It was amazing.
My top pick of the year goes to Dragon Quest Builders, though. Its graphics, its soundtrack, its perfect balance of building and exploration -- it was everything I wanted out of the game, and more. Whenever I wasn't playing it, I was thinking about playing it. That's what a good game is supposed to do to your mind, yes? Yes.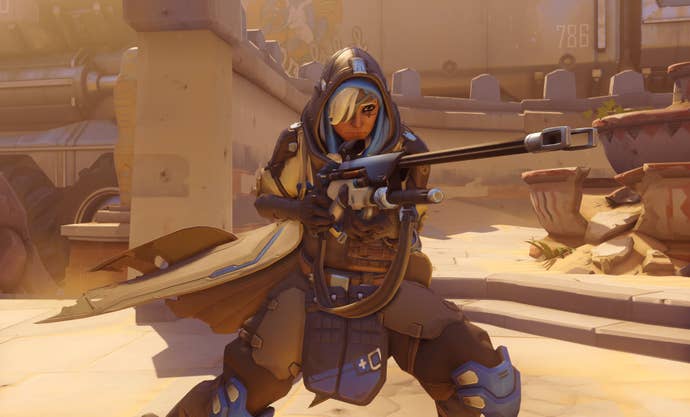 Mike Williams, Associate Editor
1. Overwatch
2. Forza Horizon 3
3. Titanfall 2
4. Stardew Valley
5. Fire Emblem Fates
6. Hitman
7. Dying Light: The Following
8. Tokyo Mirage Sessions
9. Dishonored 2
10. Civilization VI

I don't even have the energy to praise Overwatch anymore. I have talked up this game on USgamer from the day it launched until now. It's great, y'all. With that out of the way, I can move on to the rest of my list. Forza Horizon 3 is the best damn racing game of the year, with Playground Games offering a ton of exotic cars to tear across the Australian landscape. Respawn Entertainment also surprised with Titanfall 2, making up for the complete lack of single-player in the first game, with an impressive single-player campaign. Full of great mechanics, a solid story about the relationship between a Pilot and his Titan, and best of all, it doesn't overstay its welcome.
I have two Japanese games in my list, both games that people may have forgotten, since they came out earlier in the year. Fire Emblem Fates, is a bit rougher than Awakening was due to the odd split between Birthright and Conquest, but it's still an amazing strategy RPG that lets me matchmake my entire squad. Tokyo Mirage Sessions #FE probably deserved to be on another platform to reach a wider audience, but at least Wii U owners got a Persona game a year before Persona 5 was scheduled to touch down. Even Persona junior is better than a lot of games released in one year.
The rest of my list is all games that I enjoyed on PC this year. Stardew Valley is a loving homage to the Harvest Moon series. One man put years of his life into making the game, which ends up having more depth and charm than recent Harvest Moon titles. Hitman ended up surprising me, because I expected the episodic nature of the game would ruin it. Instead, it focused you on each level, forcing players to really explore and find new ways to kill your targets. Dying Light: The Following was a great update and expansion, adding vehicles to the great parkour and excellent tension of the base game. Techland outperformed my previous estimation of them with Dying Light and The Following brings the title closer to something like classic Far Cry.
Finally, my last two titles were great follow-up to games I already loved. Some people might hate that, but for me, that's just prime.