Nvidia Replaces the RTX 2080 and 2070 With New 'Super' Versions
Nvidia's RTX line of cards is getting a small refresh and power boost.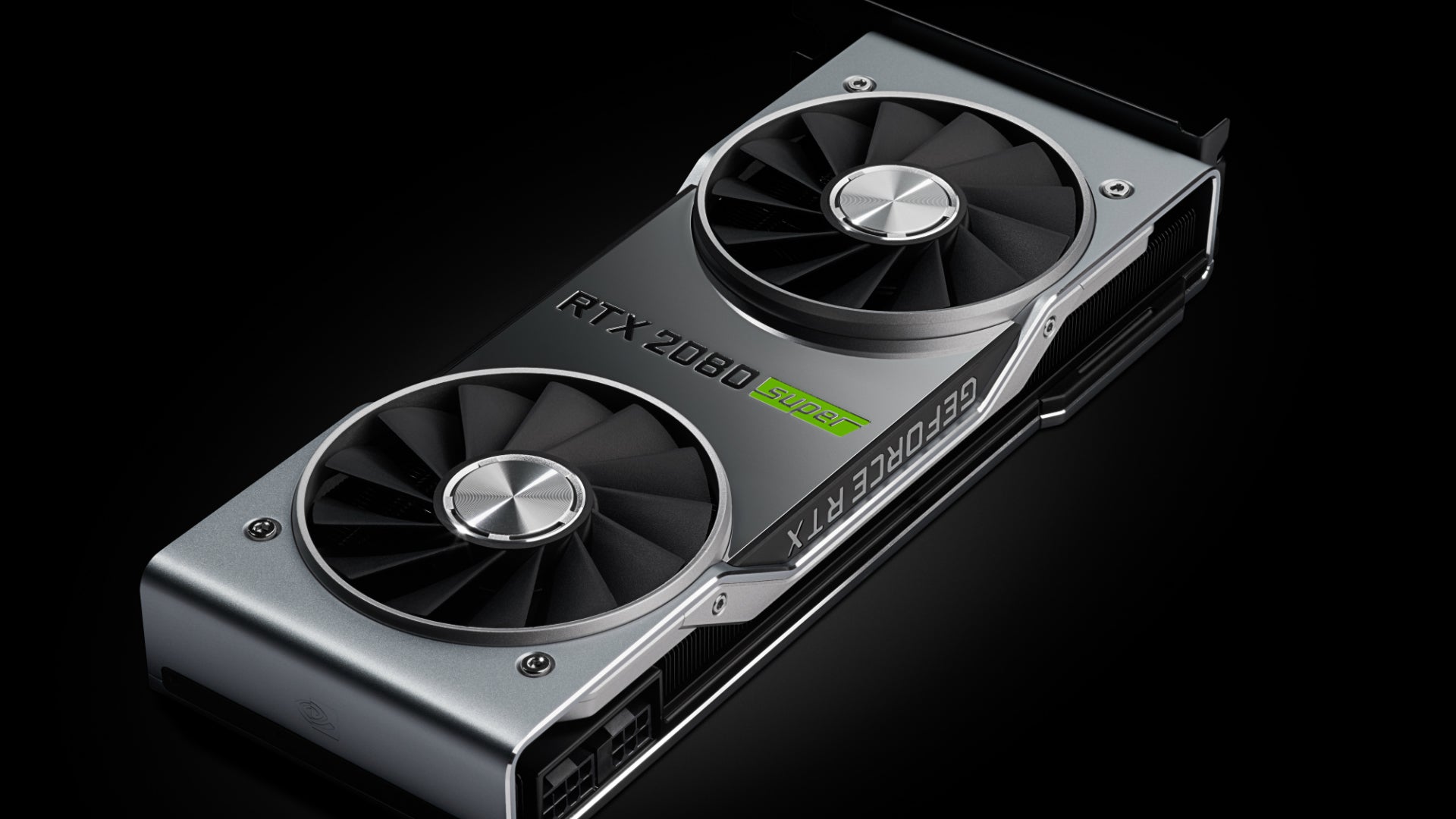 This article first appeared on USgamer, a partner publication of VG247. Some content, such as this article, has been migrated to VG247 for posterity after USgamer's closure - but it has not been edited or further vetted by the VG247 team.
It's only been ten months since Nvidia introduced the first Turing GPUs to the market, starting with the GeForce RTX 2080 in September of last year. The line has only been marginally filled out since then, with the high-end Titan RTX coming in December and the low-end RTX 2060 releasing in January of this year. The RTX line represented Nvidia turning its eye towards ray tracing as the future of graphics technology, betting heavily on hardware-enabled ray tracing in the RTX line of cards.
Ray tracing is about accurately modeling light in visual technology. Complex mathematical computations simulate how real light passes through a scene, including shadows, reflections, and other phenomenon that can change light's properties. The technology is literally tracing the path of rays of light through a scene, hence the name. It's not new tech, but developers always have to measure the cost of using it in their games, as it can heavily affect performance. Now GPUs are getting powerful enough that ray tracing can be handled on the hardware side, meaning less of a potential hit to performance.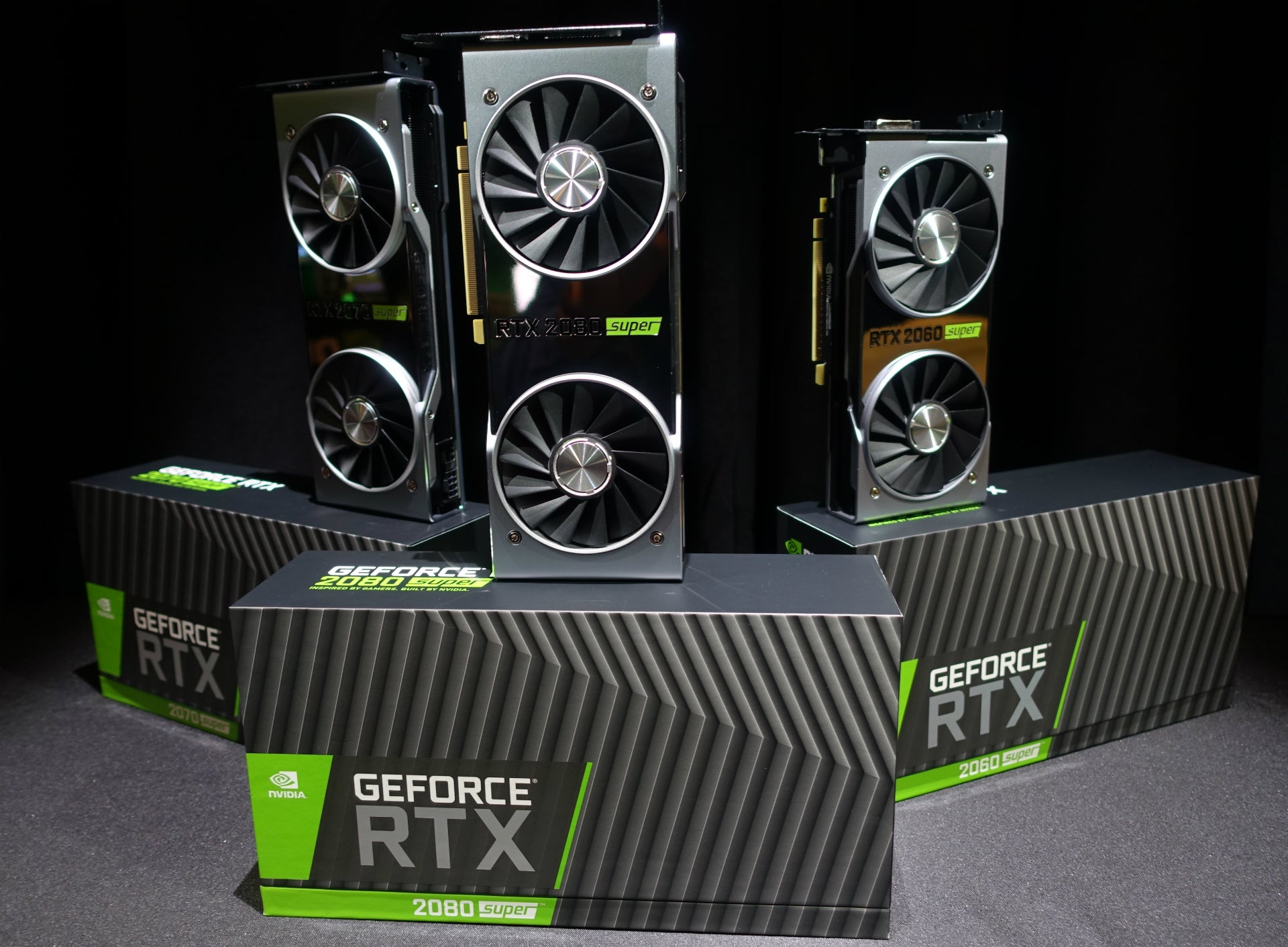 This is where Nvidia comes in. While the company's ray tracing push began with EA DICE's Battlefield 5 as a lone supporter, others have begun to jump onboard the ray tracing bandwagon. More games are beginning to support the technology, and with Sony's brief reveal of the next PlayStation, ray tracing was mentioned as a key feature. PlayStation lead hardware architect Mark Cerny touted the use of the technology for sound, but neglected to mention how the system will implement its ray tracing solution. Ray tracing is here, and RTX already supports it within hardware, but rival AMD is following close behind. So Nvidia is beefing up its RTX line of cards.
"All the big games here at E3 are supporting ray tracing. If you look back from where we were ten months ago—we introduced our Turing GPUs in August—at the time we had a vision of how we could make computer graphics better. As the innovator, we needed you to take us a little bit at our word for it. There weren't any games there at the time. Someone's got to take that first step. The number of titles now that are using ray tracing has just exploded," explains Nvidia director of GeForce product management Justin Walker at an E3 2019 demo session.
The new cards are what Nvidia is calling the RTX Super series: the GeForce RTX 2080 Super, GeForce RTX 2070 Super, and GeForce RTX 2060 Super. They're coming in at $699, $499, and $399 respectively. The 2070 Super and 2060 Super are right around the corner in terms of release, coming on July 9, 2019. The 2080 Super is down the line, with a release date of July 23, 2019.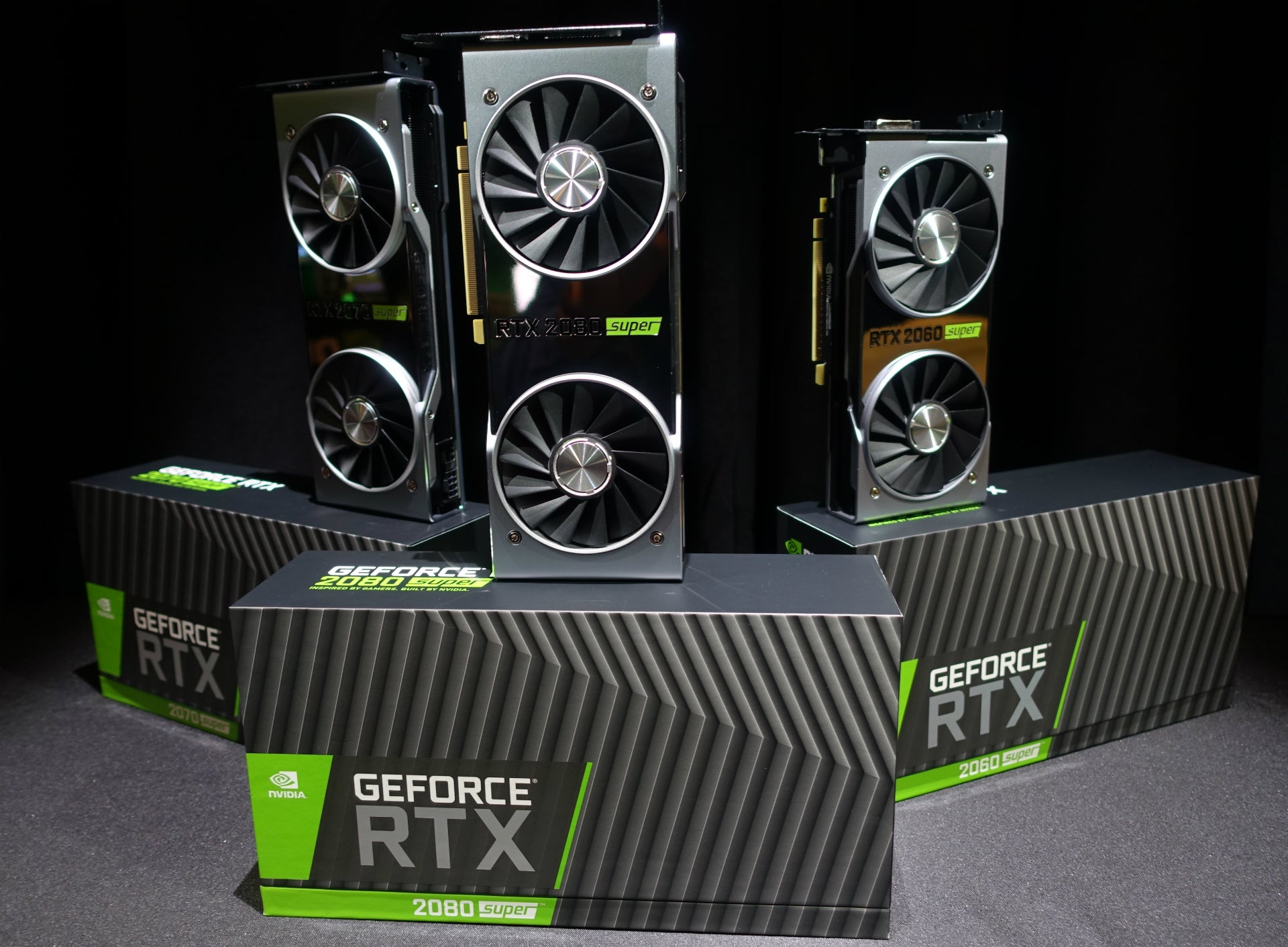 Where do they slot in, when compared to their current RTX counterparts? Walker says there should be "about a 10-20% performance increase", depending on the game and GPU. The RTX 2080 Super goes above the current RTX 2080, but still falls below the RTX 2080 Ti. The RTX 2070 Super comes above the previous 2070, and that repeats with the RTX 2060 Super in comparison to the original version.
Both the 2080 Super and 2070 Super are based on the same GPU powering the existing 2080, the difference being that the 2080 Super has more CUDA cores and a memory speed over 15 GB/s, while the 2070 Super has slightly fewer CUDA cores than the 2080. Likewise, the 2060 Super shares the same TU106 GPU as the 2070 and 2060; it has a core count that puts the card in-between the two and 8GB of memory on a 256-bit memory interface, versus 6GB on 192-bit for the original.
| | CUDE Cores | Memory | Memory Bandwidth | Power | Price |
| --- | --- | --- | --- | --- | --- |
| Titan RTX | 4608 | 24GB | 672 GB/s | 280 W | $2,499 |
| RTX 2080 Ti | 4352 | 11GB | 616 GB/s | 250 W | $999 |
| RTX 2080 Super | 3072 | 8GB | 496 GB/s | 250 W | $699 |
| RTX 2080 | 2944 | 8GB | 448 GB/s | 215 W | $699 |
| RTX 2070 Super | 2560 | 8GB | 448 GB/s | 215 W | $499 |
| RTX 2070 | 2304 | 8GB | 448 GB/s | 175 W | $499 |
| RTX 2060 Super | 2176 | 8GB | 448 GB/s | 175 W | $399 |
| RTX 2060 | 1920 | 6GB | 336 GB/s | 160 W | $349 |
When asked if any of the original cards are reaching end of life, Walker concurs. "The [2080] and [2070] will" be discontinued in favor of their Super iterations, while the original 2060 will live on at its $349 price point. "There's going to be some time where these things will live together," says Walker.
None of the new cards particularly sell themselves to those who have already picked up one of the current RTX cards. It's clear that Nvidia is acting as a bit of a spoiler to the upcoming Radeon RX 5700 XT and Radeon RX 5700. Leaked benchmarks—USG did not have access to a review unit to test its own benchmarks—show the RTX 2070 Super handily beating the higher-end Radeon RX 5700 XT in Final Fantasy 15 (2560x1440, in High quality). Price remains the company's biggest problem though, as the Radeon RX 5700 XT comes in at $449, $50 below the 2070 Super.
That's why Nvidia is likely pushing the hardware ray tracing as a key feature. The new Radeon cards won't support hardware ray tracing in the same way as Nvidia's RTX line. Instead, it'll have developers use existing shader cores, with AMD's next architecture offering hardware-based ray tracing in 2020. If you think ray tracing is the next big thing like Nvidia does, RTX and the new Super cards are the only option. Walker highlights Remedy Entertainment's Control as one showcase for ray tracing tech in the demo.
"The fun thing about Control actually is that it's not just using ray tracing for one type of effect. It's using ray tracing for multiple effects. To this point, if you've been looking at ray traced games, you've been seeing maybe one effect in the game. But ray tracing can be used for more than one effect. That's what's going on in Control. It's being used for shadows, it's being used for indirect diffuse lighting, opaque reflections, and also transparent reflections," says Walker.
They're subtle effects overall—if I hadn't seen the non-ray traced versions side-by-side, I wouldn't have missed them—but they add depth and realism to the in-game scenes. Lighting looks far better, especially the volumetric lighting in the industrial section of Control I'm being shown. There are some subtle reflections, like reflections appearing on glass that you can still see through. And even skin looks more realistic, as there are some properties inherent to human skin that aren't normally simulated. Is this the future of gaming? I'm not entirely sure, but it certainly looks great in motion.
If you need ray tracing now, Nvidia has you covered, all the way from the $2,499 monster Titan RTX, to the lowly $349 RTX 2060. The new Super cards will give Nvidia the strength to hold off AMD, while also providing players with hardware ray tracing in a growing list of games. When I ask if Nvidia will be carrying the Super concept forward into the future, Walker hedges.
"I think we'll see. It's obviously new. It's the first time we've done it. The idea is to help you understand the lineup," he admits.