Ninja's Vegas Fortnite event breaks Twitch viewing record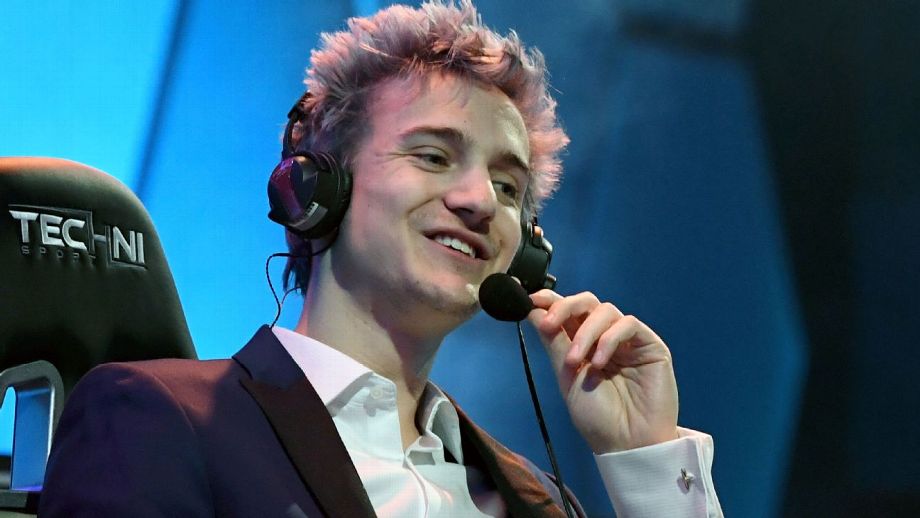 Fortnite streamer Tyler "Ninja" Blevins broke his own Twitch single-streamer record at a Las Vegas exhibition event.
Much like Fortnite, Tyler Blevins has become an overnight mega-success in the gaming world. After a single Twitch stream with the rapper Drake catapulted him to mainstream appeal, Blevins - or Ninja, as he's known on Twitch - has become more popular than UFC wrestlers. Now Ninja has started breaking his own records, as seen during a Las Vegas eSports event that drew in over 650,000 concurrent viewers online.
The event, which was held at a newly opened eSports Arena within the Luxor Resort & Casino, pitted Ninja against several high-level Fortnite players. Audiences ultimately peaked at 667,000 viewers, breaking his own record from his stream with Drake. And Blevins played quite well, winning one game of nine and placing second in two others.
"I did not think [starting to play Fortnite] would be here, ever," Blevins told ESPN. "That's just because, I don't think a game has ever done this. You have popular eSports games like League of Legends and those are obviously super popular and competitive, but a game that's gone viral and infected the world, really, especially with a younger audience, it hasn't happened since Minecraft, in my opinion."
Yet despite his success, Blevins isn't letting his success as Ninja overwhelm him. "I don't feel famous," he continued. "I still have to pick my dog's shit up when I go outside. I'm just a guy gaming. It feels good and I'm definitely starting to feel and think about things different, but it's just a professional thing."
Meanwhile, the event was a success for Fortnite and eSports overall. This event is now the highest-profile broadcast created by Epic Games, and clearly drew enough attention to ensure similar projects will be unveiled in the future.
"Bigger, better, more. That's all I want to do, use this, grow as much as possible and spread a positive message," Ninja said. "I wouldn't say there will be a pro league built around me, but I would love to be able to throw events like this -- bigger, better, I'm talking a stadium."