Nier: Automata, FlatOut 4, Resident Evil 7, Final Fantasy 15, more on sale through EU PS Store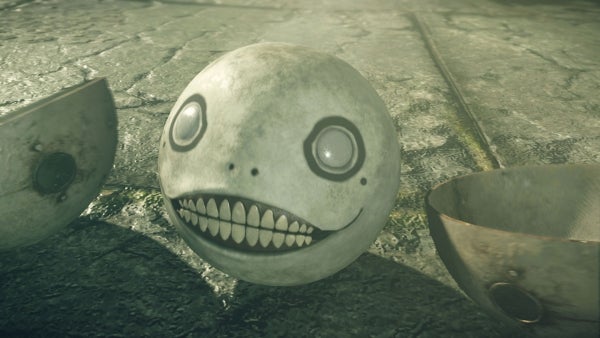 If you've been holding out on snatching up Nier: Automata, Resident Evil 7, Rainbow Six Siege, F1 2016 or Doom, now's your chance to get one or more of these games at a discount. The US Store also has some discounts, but you'll have to dig a bit for those.
From now through May 24, you can save up to 60% off select games through the EU PlayStation Store. There are various offerings available from shooters to adorable indie titles.
You can download Resident Evil 7 Deluxe Edition for 28% off at £49.99, or Resident Evil 4 and Resident Evil 6 which are each 50% off through a special promotion ending May 24.
The deal of the week is F1 2016 for 70% off at £15.99.
If you head over to the PlayStation Store, you'll find three pages of discounts as well as regional pricing.
If you want to familiarize yourself with the new Need for Speed coming later this year, the 2015 release is on sale for 36% off. Need for Speed Rivals is also on sale.
You'll also find plenty of bundle offers, discounts on Battlefield and Call of Duty titles, Destiny: The Collection and more. There, you will also find discounts on special editions of select titles as well as extra saving percentages for PlayStation Plus members.
We've posted some PlayStation 4 highlights from the sale below, so if you want the full list, head over to the EU PS Blog which will save you time rummaging around the store.
Bound By Flame - 50% off at £7.99
Dark Souls 2: Scholar of the First Sin - 65% off at £11.99
Divinity Original Sin - Enhanced Edition - 54% off at £15.99
Doom - 76% off at £11.99
Far Cry 4 and Far Cry Primal bundle - 54% off at £29.99
Final Fantasy 15 - 40% off at £29.99
FlatOut 4: Total Insanity - 33% off at £29.99
Nier: Automata Day One Edition - 30% off at £34.99
Rainbow Six Siege - 46% off at £15.99
Red Dead Revolver - 48% off at £6.19
Torment: Tides of Numenera - 33% off at £29.99
Warhammer: End Times – Vermintide - 36% off at £15.99
XCOM 2 - 55% off at £15.99
There are plenty of digital game discounts as well on sale until May 24. These include: Stardew Valley, Kona, Rain World, Never Alone, 101 Ways to Die, Slender: The Arrival and plenty more.
PlayStation 3 and Vita players can get in on some discounts too. Just hit the links above for more on those.