Ni No Kuni 2 will let you "play online with your friends in various capacities" says Level-5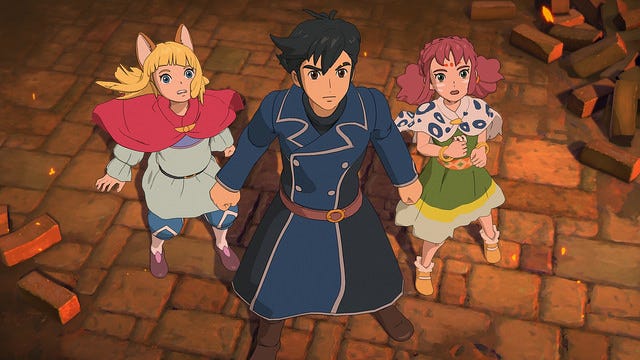 The Ni No Kuni sequel has returning characters and online play.
Ni No Kuni 2: Revenant Kingdom is switching up some of the gameplay mechanics from the first game and the biggest change is that there will be multiplayer this time around.
In an official Bandai Namco interview - via Gematsu - Level-5 president and CEO Akihiro Hino said, "There will be multiplayer. You will be able to play online with your friends in various capacities."
Hino touched on the gameplay modes and mechanics, saying, "At its core, Ni No Kuni is an RPG game where you traverse the world map and go on adventures. However, a large part of the mechanics of the game deal with the kingdom building. Throughout your adventure you collect things to help your kingdom grow, and that is a big part of the gameplay as well."
Perhaps the kingdom building will tie in to the mutliplayer.
We'll also see some characters from the first game make an appearance, although Hino remains tight-lipped on who they are for now.
If you played the first game, does the prospect of some kind of multiplayer sound like good news? How do you think it will manifest in the game? Let us know your thoughts in the comments below.