GTA Online's Ill-Gotten Gains DLC is out June 10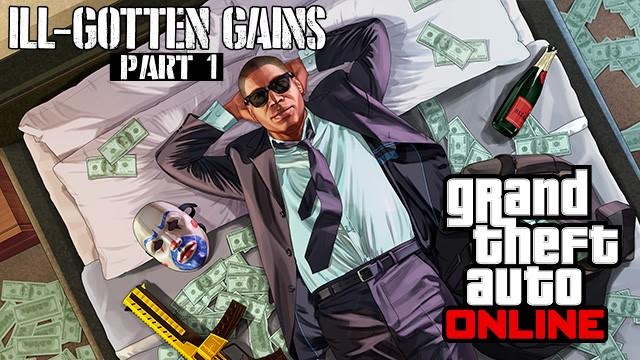 GTA Online's Ill-Gotten Gains DLC will be available on Wednesday, June 10.

The DLC includes four new cars, gold-plated aircraft, vehicle wraps, at least one new weapon, 100s of clothing items and a few more surprises.
It also looks like there will be gun skins/engravings and you might even get the chance to buy a mansion.
The free DLC will be available for all five formats. Following the release, Rockstar will host the Ill-Gotten Gains Social Club Event Weekend from June 12-14, with bonus RP and cash on offer in-game.