Mortal Kombat 11 drops another brand new fighter into the roster with the Kollector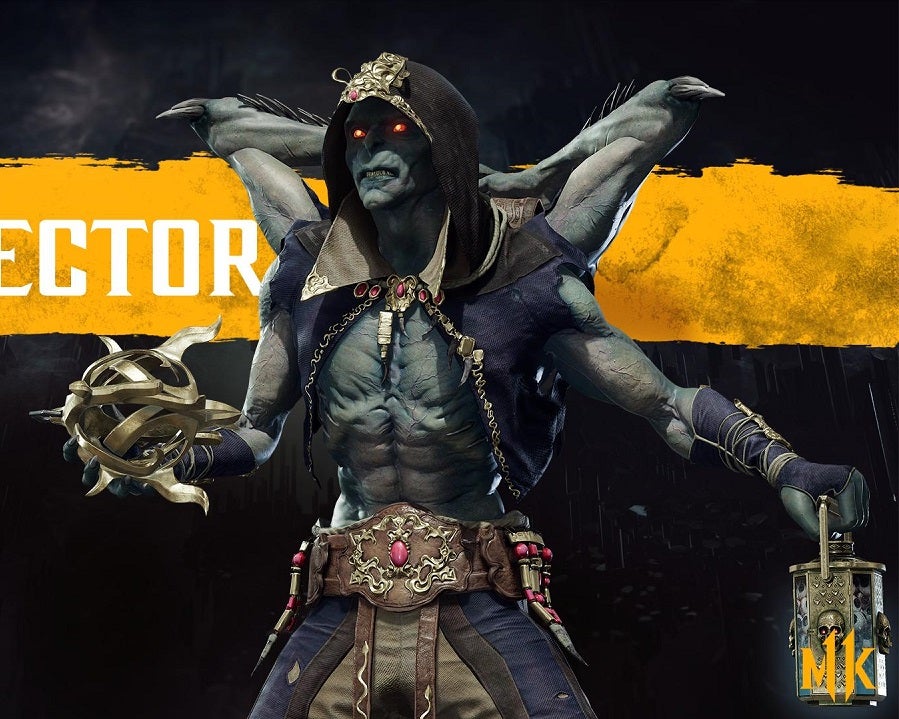 Mortal Kombat 11's new fighter is basically Lord of the Ring's Gollum, if he got buff and sprouted a second pair of arms.
Hot on the heels of this week's reveal of Cetrion - a brand new addition to the series - Mortal Kombat co-creator, Ed Boon, revealed another brand-spanking new character called the Kollector.
Sporting four arms and a pack of projectiles, the creepy little sod is obsessed with treasures and trinkets that give him his supernatural powers.
"A proud servant of the Outworld Empire, the Kollector cares only for his wealth and status and will kill anyone to keep it," reads the description in his gameplay trailer.
The official overview from Warner Bros. (via Gematsu), details his backstory, which is rife with drama.
"The Kollector was born into poverty and seized his collections duty with a zeal that impressed Shao Kahn, becoming one of the Emperor's most feared associates.
"As more of a corrupt, mafia enforcer than a government official, The Kollector stole riches from Outworld's people, rewarding himself with wealth and status in turn, but when Shao Kahn died, Kotal Kahn vowed to weed out the former regime's corruption.
"After years in hiding, living off his ill-gotten gains, The Kollector was captured and now faces execution, determined to destroy anyone in his path."
Seemingly effective at both long-distance distance and close-quarters combat, the Kollector's chakram, projectiles, and teleportation ability make him a pretty gnarly adversary.
Mortal Kombat 11 launches on April 23 on PC, PS4, Xbox One, and Nintendo Switch.