Mortal Kombat 11 adds a new fighter to the roster with Elder God Cetrion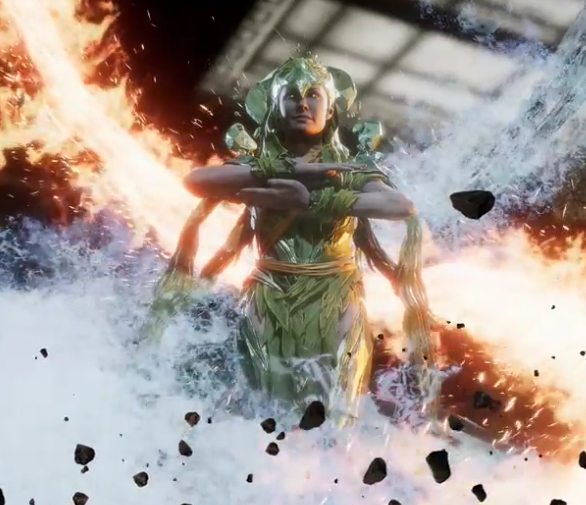 NetherRealm Studios has revealed a brand new playable character coming to Mortal Kombat 11, and she looks ridiculously powerful.
Elder God Cetrion was unveiled in a new trailer, and the new character makes mincemeat out of Jade, with her combination of elemental powers, and that crazy laser that finishes off the butchery of the emerald-clad series regular.
Seemingly able to harness the power of earth, fire, wiiind, water, and swapping out heart for a great big stonking mouth laser that would have Jack Burton's head spinning, she's something to behold.
Cetrion's fatality is fantastically brutal, as she balloons in size until she's towering over the planet before unleashing her deadly mouth beam.
As the release gets closer, you can keep up the all of the roster additions right here.
Mortal Kombat 11 launches on April 23 on PC, PS4, Xbox One, and Switch.