Check out the Monster Hunter World: The Board Game gameplay trailer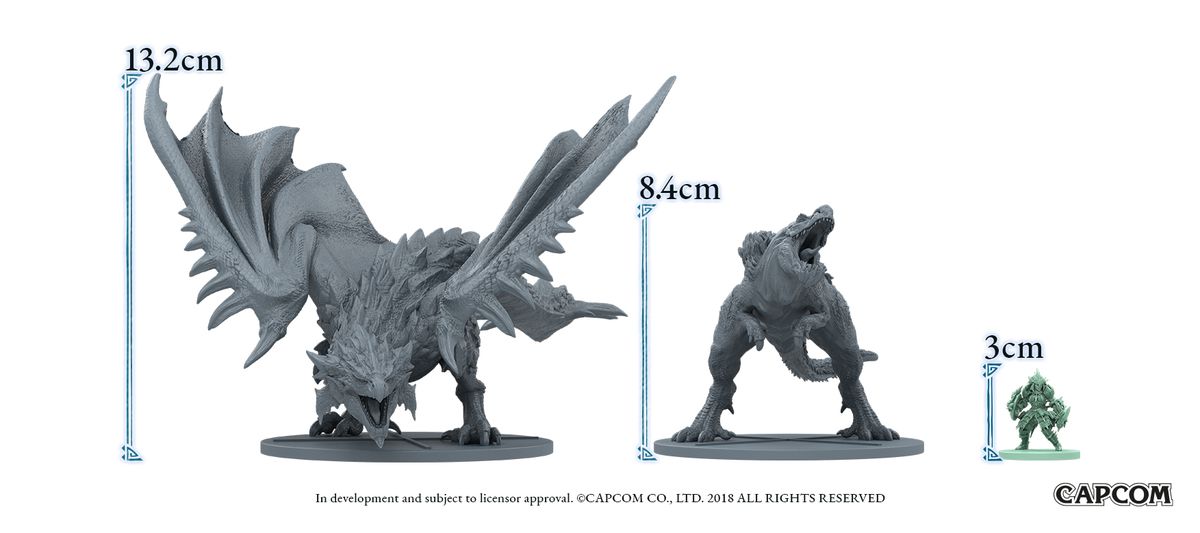 Monster Hunter World: The Board Game is due to launch its Kickstarter soon, and now we have a gameplay trailer to show us what to expect.
Monster Hunter World: The Board Game was first shown to the world in 2020, and plans to give players a physical, tabletop spin on the 2018 video game. The core objective and gameplay loop is more or less the same; team up with other hunters, track down massive enemies, slice bits off them, wear the results.
The Kickstarter for the game is set to kick off on April 20 and run until April 30, giving you just 10 days to pledge to the project if you want to get hunting IRL. To tempt players into giving money to the project, the project creators launched a gameplay video showing off how the game will actually work.
You can check it out over on the Dicebreaker website. Rathalos, Great Jagras, Anjanath, and Tobi-Kadachi all make an appearance in the trailers.
Veteran tabletop studio Steamforged has set its sights on converting the series from digital to physical, and it has good experience with this kind of project, too – the Dark Souls, Horizon Zero Dawn, Devil May Cry, and Resident Evil 2 board games were all created by the same company.
If you want to get your hands on the impressive-looking project, you will be able to pledge an entry-level $70/£51. This will net you the Ancient Forest biome, four hunters, four monsters, and a 30-hour campaign that lends itself to replayability.
If you want to get the 'full' experience, as the developers put it, you're going to need to up your pledge fairly significantly, though – a 75-hour campaign, 24 miniatures, and nearly 2,000 cards will set you back $279/£203.
In terms of Monster Hunter proper, we recently heard that Daisuke Ichihara – the director of the critically and commercially successful Monster Hunter World Iceborne – left Capcom.
Monster Hunter Rise arrives March 26 on Switch and is due to hit PC next year.