This mobile app deepfakes your face onto video game characters
There's an incredible new mobile app that lets you put your face onto famous movie scenes, Netflix shows, HBO shows, and even video game characters.
The free version is a bit limited, but it lets you plonk your likeness on characters like Geralt, Joel from The Last of Us, Agent 47, Johnny Silverhand, and more. You can even be a Little Sister (reader, I made myself a Little Sister).
The app is called Doublicat and the free version makes you watch some adverts between putting your face onto people.
Anyway, here's me as Geralt:
Now for Kratos, my bald brethren, as a treat:
For the veteran VG247 readers, here's me as not-Dante:
I think this Johnny Silverhand one turned out the best, and who among us doesn't want to be Keanu Reeves?
And here's a cheeky Joel:
And to confuse you even more, here's me as bathtub Geralt in the Netflix Witcher adaption: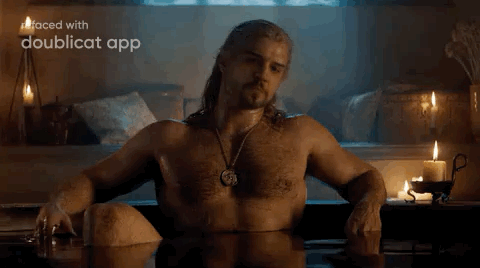 Sweet dreams.