Logitech G633 Artemis Spectrum RGB Review: Adapting to Your Enviroment
Logitech's new gaming headset offers up an option Mike didn't even know he needed.

This article first appeared on USgamer, a partner publication of VG247. Some content, such as this article, has been migrated to VG247 for posterity after USgamer's closure - but it has not been edited or further vetted by the VG247 team.
For a while now, I've needed a versatile set of headphones. My work and review setup is a 14 feet of TVs, monitors, game systems, and PCs. At any given point, I'll be on the primary TV or the secondary TV playing any number of gaming consoles, or on my PC, gaming or writing. I don't live alone, so occasionally I need headphones.
Currently, I use two different set of headphones on my system. I have an older set of Logitech G35s I inherited from someone else and a Turtle Beach Earforce P4c for gaming online or conducting interviews from home. As it stands, depending on the platform, I have to switch between the two. The G35 is great for my PC, but I also need something that I can plug into my PlayStation 4 or Xbox One controller. I know my situation isn't normal for everyone, but it's what I live with.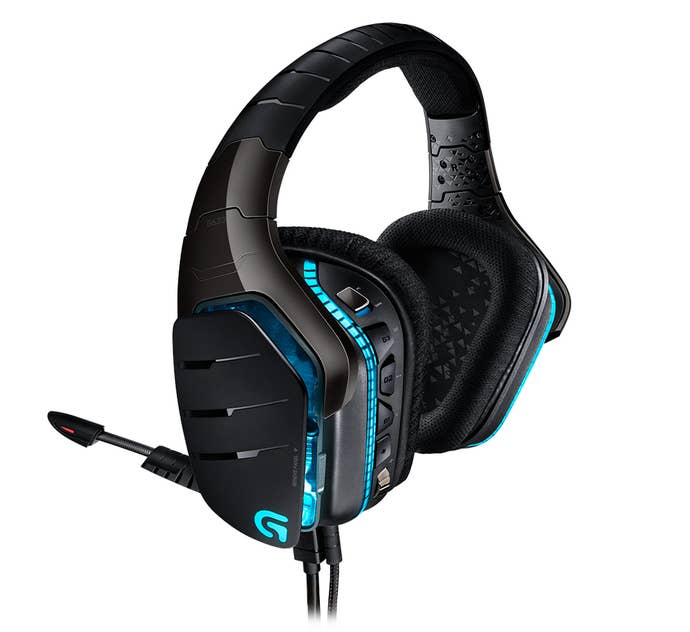 Enter the Logitech G633 Artemis Spectrum RGB, a headset I've been using for a month now. Instead of immediately coming out with a review, I wanted to get a feel for how this headset would perform day today.
Right off the bat, the design of the G633 is goddamn solid. The overall design feels more comfortable on my head than the older G35. The G633 uses a narrow fabric pad to keep the headset band snug on my noggin, versus the G35's heavier faux leather band. The ear cups feature a similar cloth mesh, which feels much more comfortable than some other solutions. They're also angled a bit to provide a great fit, though that may be down to the contours of my lumpy cranium. (I'm not a big fan of tighter headsets.) Outside of the cloth mesh, the construction of the G633 is mostly plastic, with the exception of the parts of the headset that extend.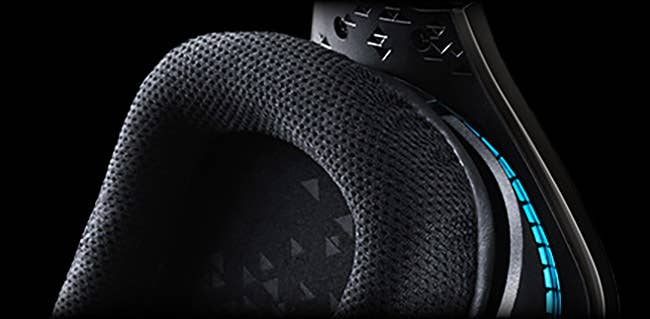 When you first open the G633s, you might be wondering where the microphone is. It's actually hidden in the left ear piece. You can pull it out and extend it to reach your mouth, but if you're just listening to music, it's a lot better than having a random microphone sticking out. The physical design is rounded out by three programmable buttons and volume dial, which are oddly on the back of the left earpiece. I admit, I never quite got used to that; I'm used to the G35, which places the volume on the outside of the earpiece.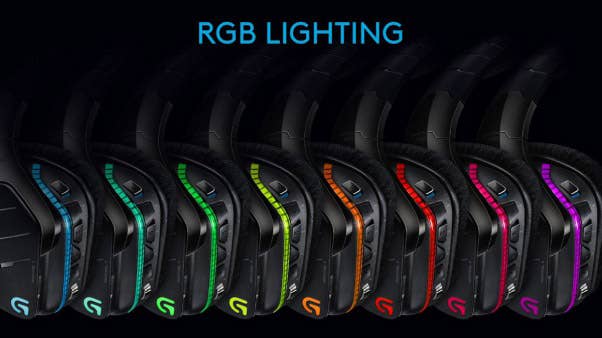 The G633 Artemis Spectrum carries the "RGB" moniker because it features the colored LED lighting that's become all the rage on keyboards. Like Logitech's keyboards, you can set the headset in any of 16.8 million colors in the software suite, with additional effects like pulses. I... don't quite get this as an option because you can't see the lights when you're wearing the headset. It provides no benefit for the user, whereas an RGB keyboard or mouse is directly in front of me. I assume this is an eSports feature, for gaming in front of a crowd.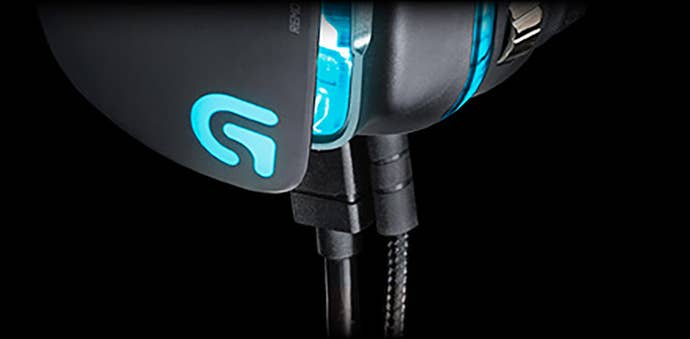 Logitech is rather high on the new Pro G drivers on this headset and the wireless G933; it features a 40mm speaker covered by the same cloth mesh used on the ear cups. The headset supports DTS Headphone X and Dolby 3D surround, both options that fake surround sound on dual-drivers. Choosing between the two options, room settings, and other equalizer settings are done via Logitech's software suite. I personally went into the software to make some tweaks and a few game profiles, but right out of the box, the G633s sounded pretty good.
Yeah, the sound quality on the Logitech G633 is damn good. A set of Astro A40's might give you a bit better bass, but you're adding a mix amp and another $100 to get to that point. The G633 pumps out great sound and the ear cups have the benefit of creating passive noise cancellation. It won't shut out the world, but your loved one will probably need to yell to get your attention. Likewise, the microphone is just good enough for gaming with your friends; it is noise-cancelling, but we're not talking professional grade sound quality here.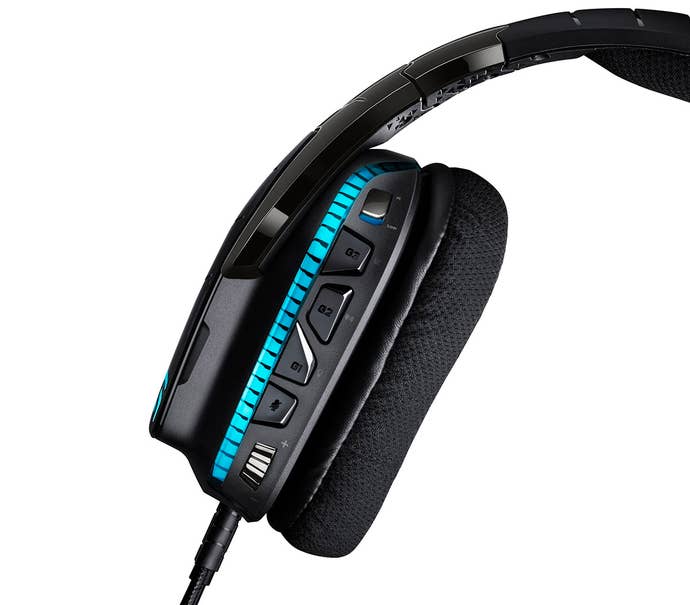 This is where we come to the part of the G633 that matters to me personally. This headset does not have an always-attached 3.5mm or USB cable, like most competing products. Instead, the G633 accepts a standard 3.5mm or a micro-USB cable. Which input you hear is dependent on a small switch that clicks between 3.5mm or USB modes. You can actually have both cables plugged into the headset and switch between them on the fly if you happen to be doing two things at once.
This means I can carry the G633 with me from device to device and place to place. On the PC, I default to USB and Logitech's software for my sound. On the Xbox One and PS4, I can plug it directly into the controllers. If I'm doing an interview, I can plug it into my phone. I've even taken the headset to Starbucks - occasionally I need to get away from home to write - and it works great there, thanks to the hidden mic. It's not really travel-friendly though, so sadly, I won't be taking the G633 in my messenger bag to conventions.
With the G633 Artemis Spectrum, I've moved from multiple headsets to a single model. That versatility means a lot to me: it's less clutter in my home and one less thing I have to find. The switching mechanism is a feature I really love that I didn't know I needed. It's a headset that fits into my life, instead of offering features I don't need. (Well... except for the RGB lighting.) For $150, the G633 is a great option for gamers like me, who need to game across a wide variety of platforms.