It's time to return to ARK Survival Evolved now that sharks shoot laser beams from their heads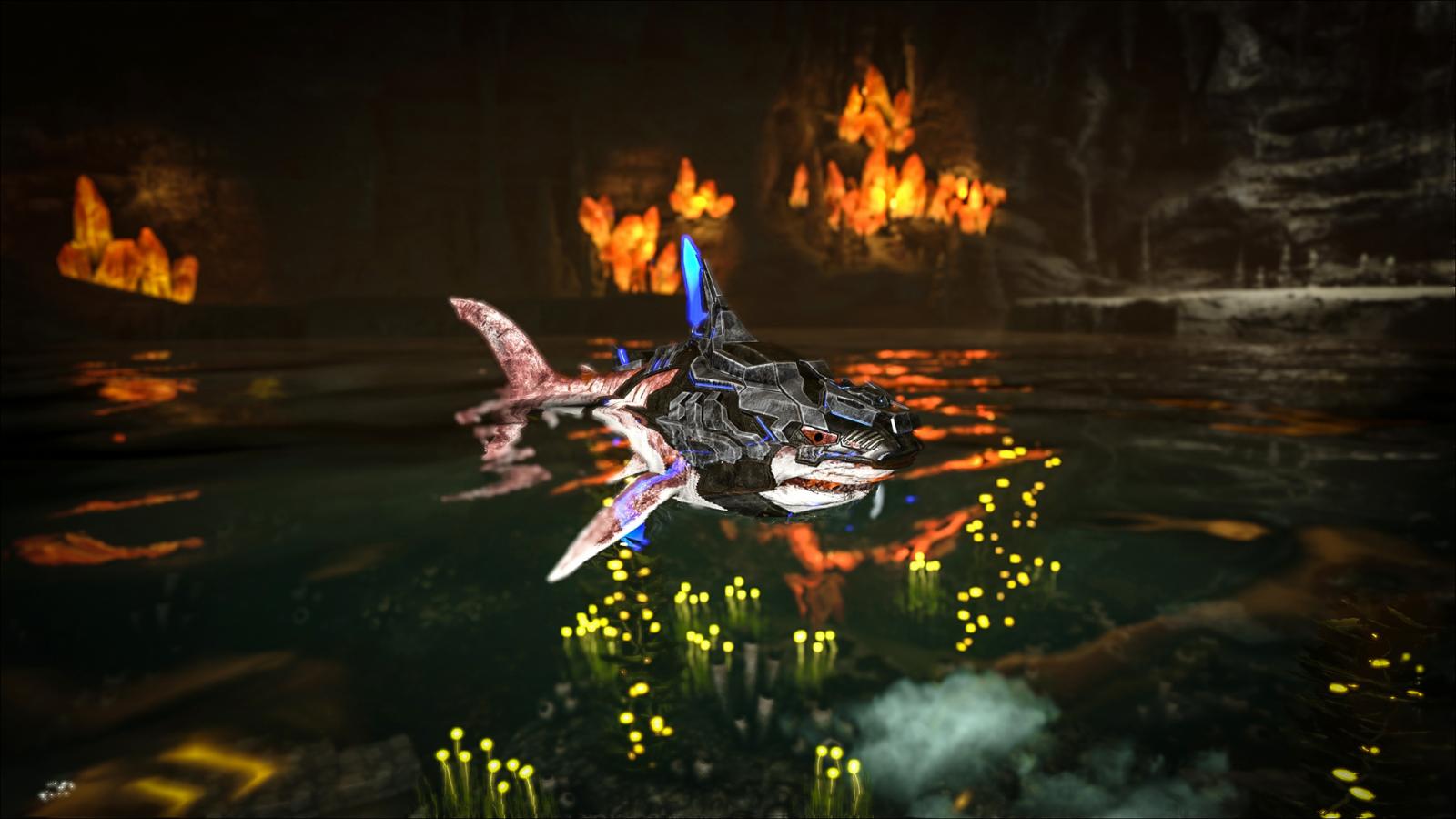 ARK Survival Evolved's latest patch brings a whole host of new content, including laser sharks.
ARK Survival Evolved's patch 257 is introducing a bunch of new content, from a UI overhaul to new creatures and TEK.
Our most favourite addition is the TEK Megalodon Saddle to make laser-shooting sharks a reality.
There are four new animals, a TEK cloning chamber, and upgraded turrets and grenades. The Volcano has had a redesign with a TEK Cave inside, waiting to be explored.
You can find more details in the patch notes, but here's a brief rundown of everything included in patch 257.
TEK Megalodon Saddle
TEK Turret and TEK Grenades
TEK Cloning Chamber - Survivors now have the ability to clone their favourite creatures for the cost of Element Shards. Creatures will retain their level, appearance, and stats
Four new creatures - Giant Bee, Daeodon Comedentis, Liopleurodon Magicus, and Kentrosaurus Aethiopicus
Volcano Redesign and the TEK Cave
More UI overhauls
New Hairstyle and Facial Hair
Approximately 20+ New Explorer Notes
15 new music tracks, per-biome and situational
Full Gamepad input pass (i.e. console gamepad functionality)
Fixed issue with Cave spawns not functioning properly in singleplayer
The Center mega-update!
New Emote
Engram Tree Revamp
Alpha Megalodon
All Alphas have their own APEX Items